Up to 63% of our skin is made up of water, so it should come as no surprise that ample hydration is key to smooth and supple skin. Dehydrated skin can lead to a number of issues such as fine lines, wrinkles, dullness and dark circles.
To combat these signs of ageing, make sure your body and skin are well hydrated. A dedicated skincare routine with products geared towards hydrating and nourishing will give you optimum results.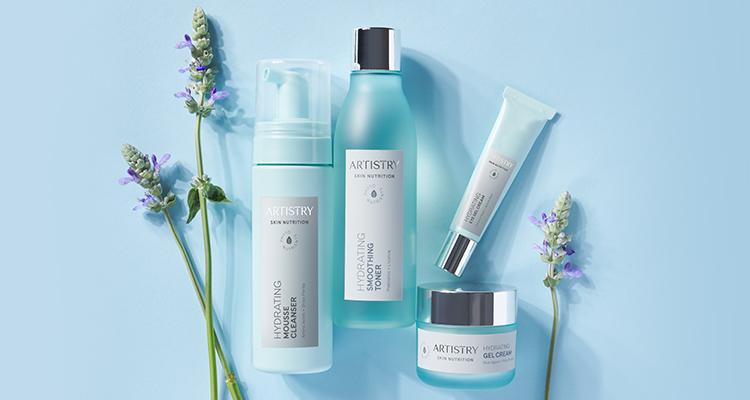 From balancing to hydrating, ARTISTRY SKIN NUTRITION delivers deeply personalised skincare, gently nourishing and pampering for a visibly healthy complexion.
The ARTISTRY SKIN NUTRITION Hydrating Solution is formulated with Nutrilite White Chia Seed to help slow down dryness-related ageing by infusing skin with 24-hour moisture. Your complexion looks radiant and younger for longer and feels soft, smooth and supple. Here's a closer look: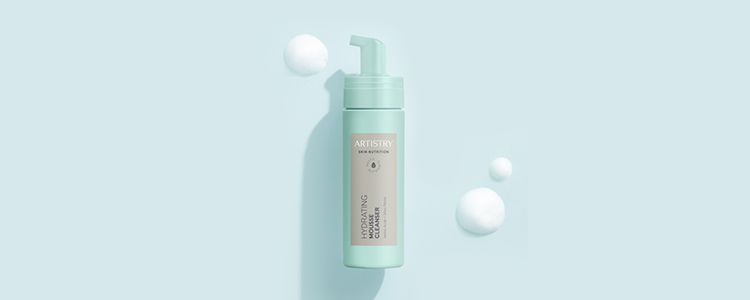 Step 1: Hydrating Mousse Cleanser
Start your routine with a good cleanser, clinically proven to reduce irritation as well as remove pollution and impurities as tiny as PM2.5 (that's nearly 30 times smaller than a strand of hair) with a patented blend of Shiso Perilla and Aloe Vera.
This gentle, non-stripping formula also uses amino acids surfactants to help keep the skin's pH levels healthy, while ridding your face of dry flakes and dead cells for softer supple skin.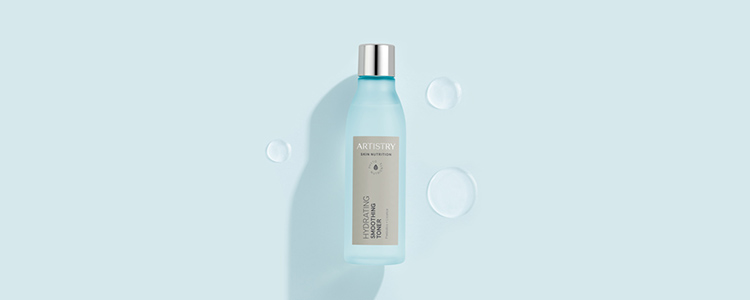 Step 2: Hydrating Smoothing Toner
Once your face is sparkling clean, it's time to balance the skin's pH and seal in natural moisture. Made with White Chia Seed Gel liposome to ensure deeper penetration into the skin, this toner will give you a natural glow while added prebiotics strengthen the skin's microbiome against blemish-causing bacteria.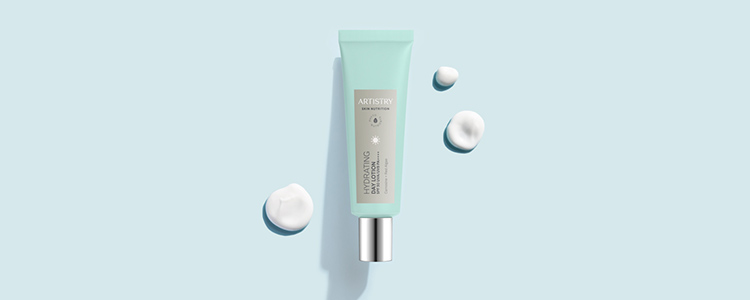 Step 3 (AM): Hydrating Day Lotion SPF 30
Smooth this on to protect your skin from sun damage. Also formulated with the same Prevent Complex as the Hydrating Gel Cream, this day lotion helps fight against visible signs of ageing such as fine lines and wrinkles, while offering full light protection against UVA and UVB. Another powerful ingredient is Carnosine, a clinically proven ingredient that protects against harmful blue light and infrared skin damage that can be caused by exposure to devices like your smartphone or laptop.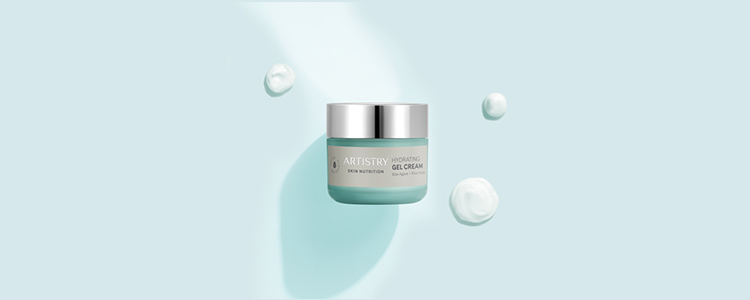 Step 3 (PM): Hydrating Gel Cream
Lock in hydration for the rest of the day with this lightweight gel formula. It glides on seamlessly without clogging pores and leaves skin immediately nourished with a dewy finish for the next 24 hours. In fact, 96% of women said it leaves skin looking radiant and luminous after use.
Made with a blend of Nutrilite Acerola Cherry, Australian Daisy and Blackberry, this vegan moisturiser is formulated with a Prevent Complex that boosts the skin's natural defence system by 350% (in vitro testing) to help prevent and delay early visible signs of ageing.
Achieve smoother, younger looking skin with the ARTISTRY SKIN NUTRITION Hydrating Solution!
Look out for our article on White Chia Seeds #ArtistryHealthyBeauty