From aromatherapy to restful sleep, there are so many ways to unwind after a long hard day at work. But what if physical tasks or sitting at a desk for hours have taken a toll on your body?
What can you do if you desperately need to relieve your sore buttocks, waist, lower back, upper back and shoulders? Can you reduce muscle tension and lower your stress level at home without going to the spa?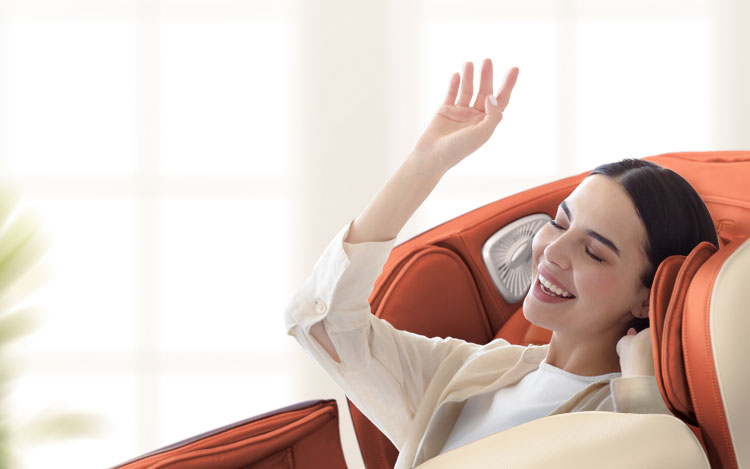 What you need is a high-tech massage chair that also delivers a relaxing sensorial experience. Designed to help you restore your body to its optimum condition, the Gintell StarWay Massage Chair features advanced massage technology with a touch that feels almost human. Just sit back and allow it to knead, tap, knock and roll all your aches and soreness away.
Here are some of its outstanding features you will love…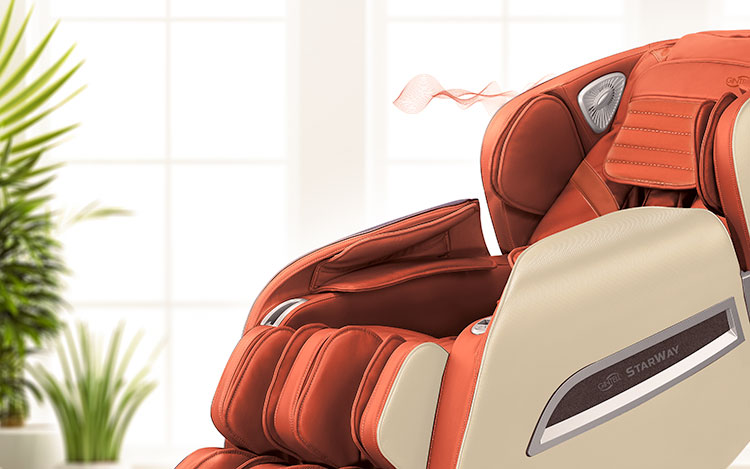 Massage Chair Must-Have 1: ViTec Voice Intelligence Technology
Tell the Gintell StarWay Massage Chair exactly what you want – the Artificial Intelligence (AI) technology includes voice control that enables it to listen (and speak) for easy use.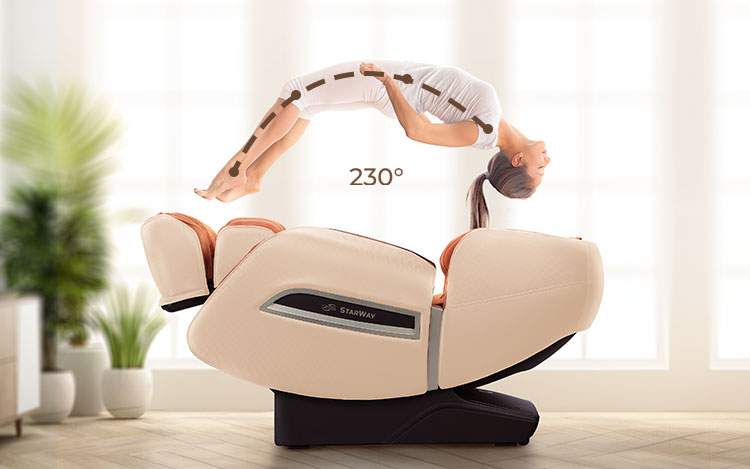 Massage Chair Must-Have 2: 230° Chiro Stretch
Here's a fun fact: 230° is the optimum body-stretching angle to relieve neck, shoulder and back soreness. That's why Gintell's advanced 135cm XV-Track reclination and full-body stretching programs cover the buttocks, waist, lower back, upper back and shoulders to soothe muscle tension and improve posture. It also promotes good blood circulation and reduces mental stress.
By the way, do revisit your babyhood and lull yourself to sleep with its blissful rocking movement, which is as comforting as your mother's arms.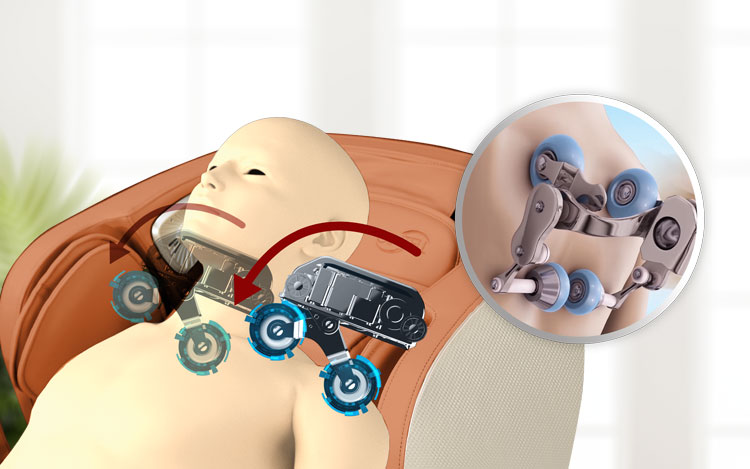 Massage Chair Must-Have 3: 3D Roller Ball
Remember: Massage chairs don't have to feel mechanical. This one is definitely not as you can enjoy a deeper massage courtesy of its 2 rollers with 12cm protrusion (extra 30%) that focuses on the neck, shoulders and waist.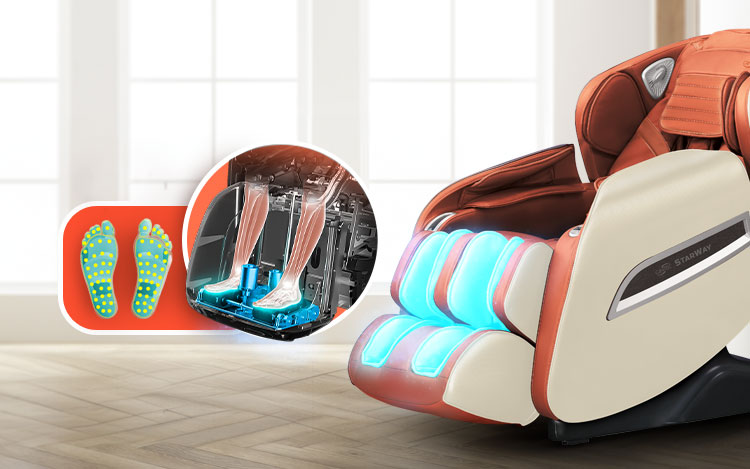 Massage Chair Must-Have 4: 100% X-Flexology
We hate how conventional foot reflexology programs do not massage your entire feet. X-Flexology covers 100% of the foot soles to improve the flow of blood and oxygen to all organs while strengthening the immune, respiratory and detoxification systems.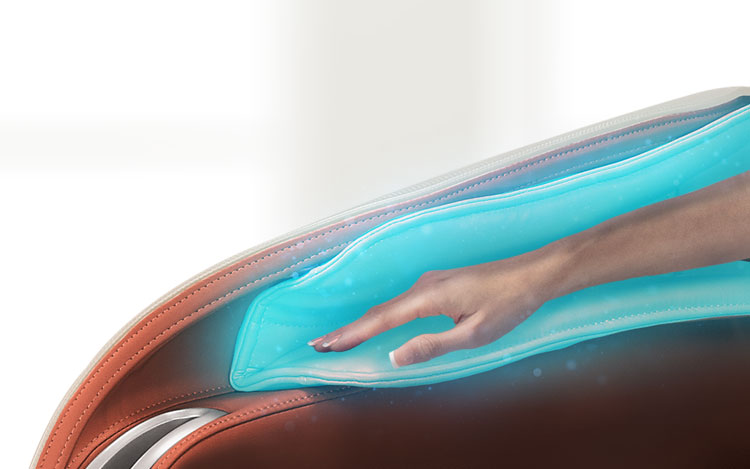 Massage Chair Must-Have 5: Palm Acupuncture Massage
Do you work with your hands a lot? The airbag compression on hands and palms will effectively target acupressure points with a combination of real-touch and 3D elevated dots to make those tired hands feel brand new.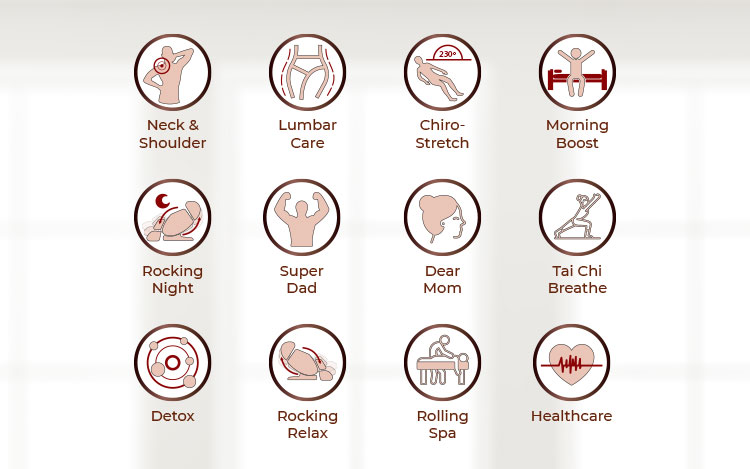 Massage Chair Must-Have 6: 12 Healthcare Auto-Programs
Neck & Shoulder
Lumbar Care
Chiro-Stretch
Morning Boost
Rocking Night
Super Dad
Dear Mom
Tai Chi Breathe
Detox
Rocking Relax
Rolling Spa
Healthcare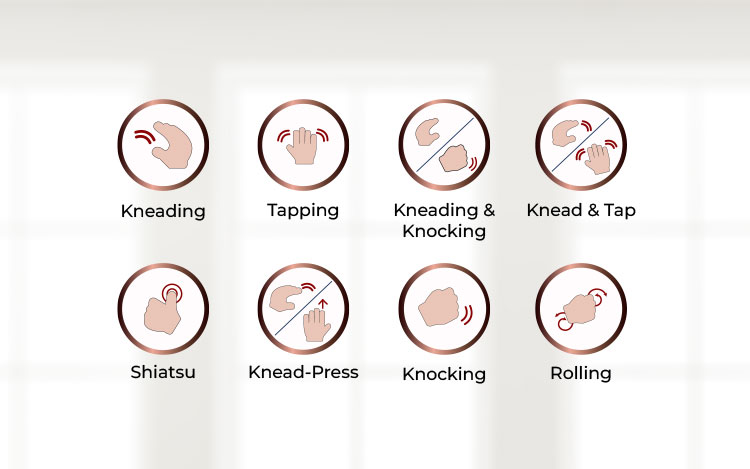 Massage Chair Must-Have 7: 8 ViTec Massage Techniques
Kneading
Tapping
Kneading & Knocking
Knead & Tap
Shiatsu
Knead-Press
Knocking
Rolling
And because it's the tiny little details that make all the difference, Gintell has also included 3D Surround Speakers with Bluetooth connection to accompany your massage with calming music as well as a Smart Device Charge Function (USB) and Phone Holder to make sure your essential devices are ready when you are.
Rest and relaxation doesn't get any better than this.
Exclusive Privilege Prelaunch: Open to Platinum & Above from 1 Aug (10am onwards) – 31 Aug 2023. Limited to ONE (1) unit per ABOship during this prelaunch month. Only while stocks last. Delivery commences from 15 Aug 2023 (WM) and 19 Aug 2023 (EM/BR) onwards. Get it at Amway.my today!