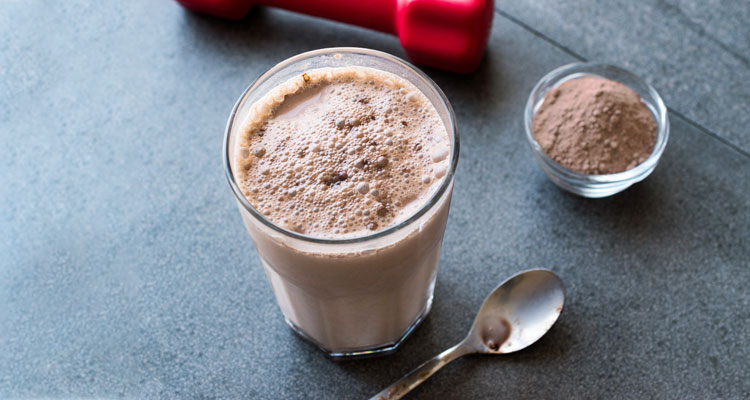 Be it in the gym or health studio, the support of a close community united by mutual interests helps people bond and stay consistent.

FITNESS FRIENDS
The safe road to fitness is long, a marathon rather than a sprint, which is why many find it challenging to stay focused and disciplined without friends. Be it in the gym or health studio, the support of a close community united by mutual interests helps people bond and stay consistent.
Just ask the XS Force, a team of ABOs and part-time personal trainers who shared their fitness experiences and how the XS Mixed Whey Protein with Chocolate Flavour supported their pursuit of health.
Oscar Tai Shao Bin, 20, explains why he is passionate about being a fitness trainer. "When I'm out there teaching people, I feel very happy. Witnessing how my clients regain their self-confidence gives me indescribable joy."
He recommends high-intensity interval training (HIIT) for fat burning and muscle toning, with squat, presses and burpees to tone the upper body. Varying push-ups with increased intensity offers a full-body workout, too.
Similarly, Ricole Lim Wai Kit worked in different professions before finding his place in the fitness community as a trainer. "Every time I start my fitness routine, I remind myself to achieve my goal, especially in terms of muscle toning," reveals the 34-year-old, who recently took part in a body-building competition and continues to motivate others.
Kiyan Tan Ghee Kin, 25, also wants to help increase awareness through his knowledge in nutrition and wellness so that others can improve their health and that of their loved ones, and work towards achieving their ideal body shape. "Through their transformation, they get to influence and inspire more people," adds Kiyan, who also practises wushu and swimming.
Suki Chooi Sow Yee, 33, has always been active since childhood but gained weight after college. Four years ago, however, she successfully shed 10kg. "I hope to influence more people through this transformation and set a good example while expanding my exercise lifestyle."
She prefers jogging and swimming as she believes that group activities are the fastest way to lose weight. "Working out together is also a fun activity," she explains. Cycling, aerobics, Tabata, hiking and badminton are also great with friends.
Because a high level of whey protein is important to build muscle and improve post-workout recovery, the XS Force was introduced to the XS Mixed Whey Protein.
Oscar used to take other brands but found their results slower in terms of muscle recovery. Ricole has also observed very fast results upon consuming it after exercising, "My muscles look notably more toned and recover rapidly."
Kiyan likes the lower sugar content, which prevents side effects such as breakouts, increased fat level or non-performance. "It is very safe, effective and helps a lot in post-workout recovery and lean muscle building." Suki notes it is a good choice if you wish to have more toned muscles. "I can really feel that it helps to speed up my muscle recovery."
That said, the XS Mixed Whey Protein is not just for muscle builders or gym regulars. Anyone who lives an active lifestyle and enjoys a weekly jog, hike or swim will also love its effects on post-recovery. Make it a part of your fitness journey today!