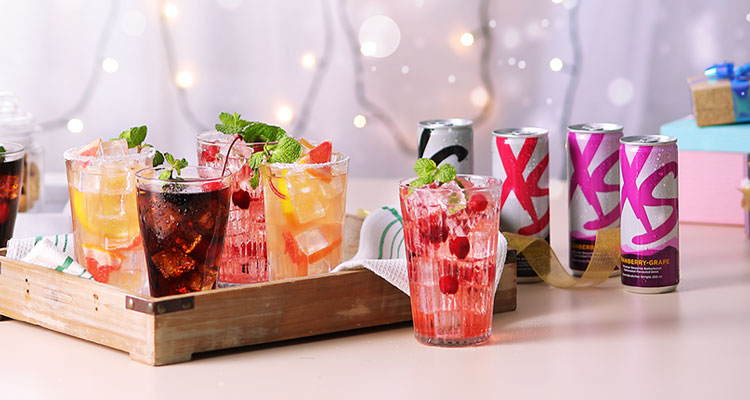 It's the start of the festive season and there are so many excellent opportunities for product sales in all Amway categories. Festive parties, for example, are a great way to meet up with old and new customers – especially since small gatherings have only recently been allowed.
If you're planning to host an event in your home to introduce the range to your customers or simply to have a party to celebrate the season, drinks are a must! So, why not replace store-bought juices and soft drinks with XS Energy Drink mocktails?
XS Energy Drinks -- Healthier, Yummier & Guilt-Free!
All the XS Energy Drink flavours are sparkling and refreshing - and they make brilliant conversation openers when you're talking to new customers.
You can serve as is or try your hand at creating your own mocktails. Simply crack open a can, add fruit or mint and other decorations, and for a personal touch, make up your own names for your drinks. You can also create themed drinks by using different glasses such as rustic mason jars or festive glassware!
But if you're not quite sure which fruits to use or how to decorate, we've got you covered. Just remember these delicious, alcohol-free XS Energy Drink cocktail ideas for your next event: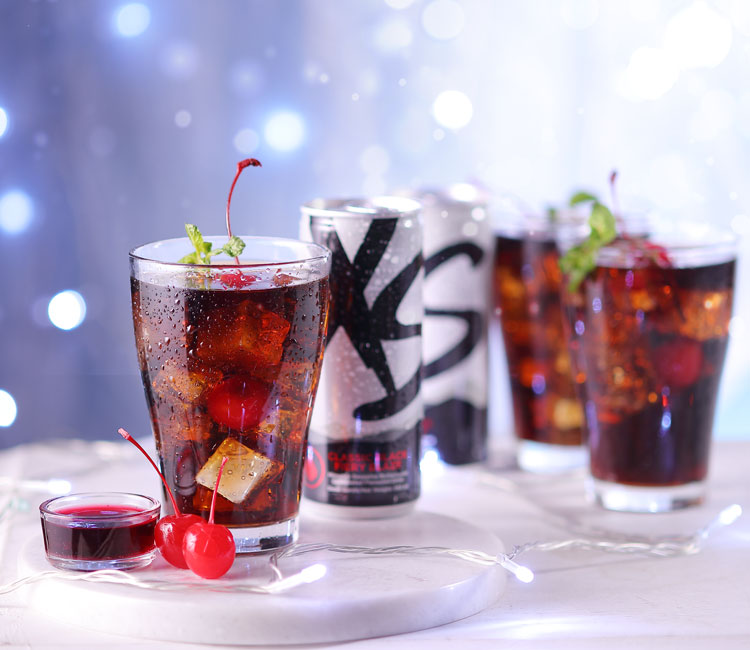 Jolly Roger (XS Energy Drink Classic Black Fiery Blaze)
Give a classic Roy Rogers mocktail a cool XS twist. Jazz up the classic cola flavour of XS Energy Drink Classic Black Fiery Blaze by adding a dash of grenadine syrup and garnishing the glass with Maraschino cherries. For added festive cheer, add a jaunty candy cane straw or serve it in frosted festive glasses.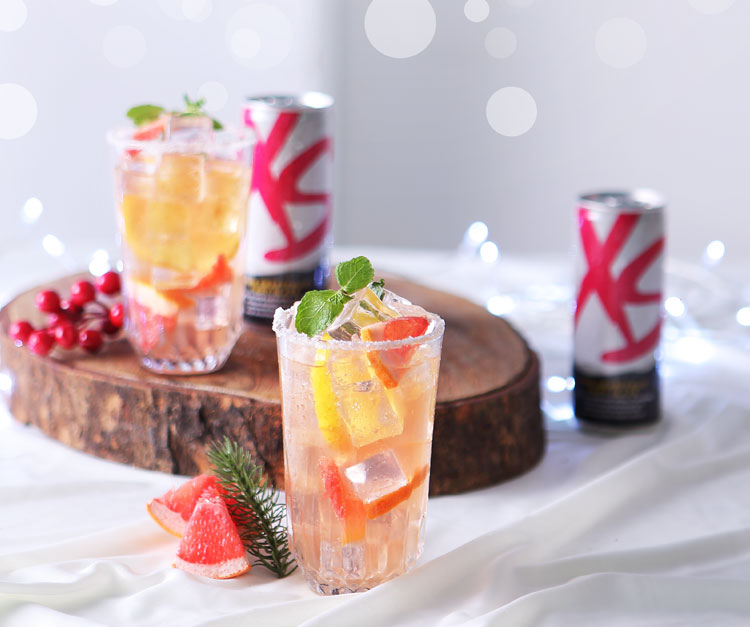 All I Want For XS (XS Energy Drink Pink Grapefruit Fiery Blaze)
Serve your XS Energy Drink Pink Grapefruit Fiery Blaze with thin slices of lemon and mint-leaf ice cubes. Push pieces of fruit – particularly citrus fruits, like oranges – onto cocktail sticks and place them upright in the glasses. You could also dip the rims of the glasses into granulated sugar, to provide a tingling sweet contrast to the refreshing sparkle of the drink.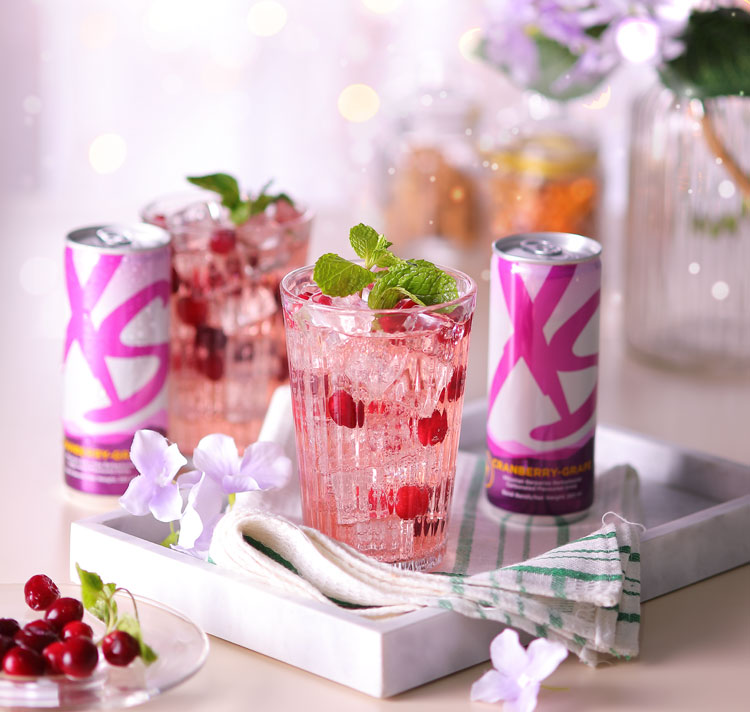 Merry Berry (XS Energy Drink Cranberry Grape)
Add little berries to the drink or freeze berries and mint leaves into XS Energy Drink Cranberry Grape ice cubes so you don't dilute the flavour. Serve in elegant glasses or with a sprig of mint for added flair.
There you go, here are three festive mocktail recipes to add to your repertoire this festive season. Enjoy the drinks, enjoy the parties and have a successful festive season for your business!