Your favourite Nutrilite products are more affordable than ever with Buy Now, Pay Later! Pay in 3 monthly instalments at 0% interest.
Nutrilite Foundational Trio Plus (309207)
Fuel up like a pro with Protein, optimise health with Omega-3, fill nutrition gap and neutralize excessive free radicals with the Improved Formula DOUBLE X in this upgraded Nutrilite Foundation Trio Plus.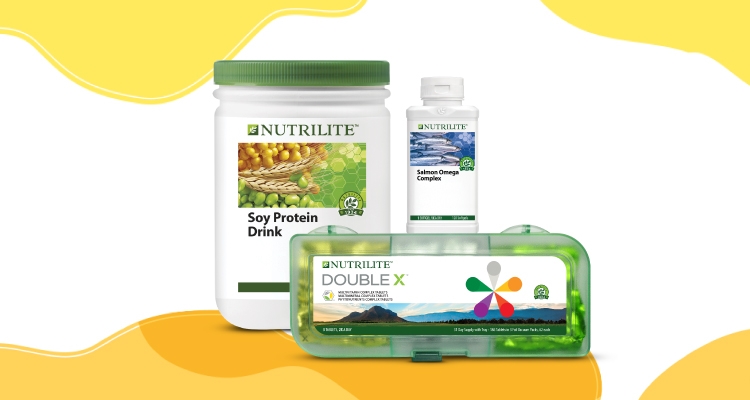 Set consists of:
1x Nutrilite Soy Protein Drink (450g/500g) (any flavour)
1x Nutrilite Salmon Omega Complex (60sg/120sg)
1x Improved Formula Nutrilite DOUBLE X (Tray/Refill Pack)
Terms & Conditions
Available in Malaysia, while until further notice.
Open to all ABOs & APCs: 1 Sep 2022 (10am onwards). Limited to 3ea per APCship per day.
BNPL bundles are non-permanent bundles. Amway reserves the right to update or refresh the bundles periodically. Try Our New Payment Method
Try Our New Payment Method
Buy Now, Pay Later

Split your Amway orders into 3 easy payments.
Click here to find out more!