Free 1x Nutrilite Snack Bar On-The-Go (Dates flavour) (306719) (worth RM70/B$23) when you buy any 1x BodyKey Jump Start Kit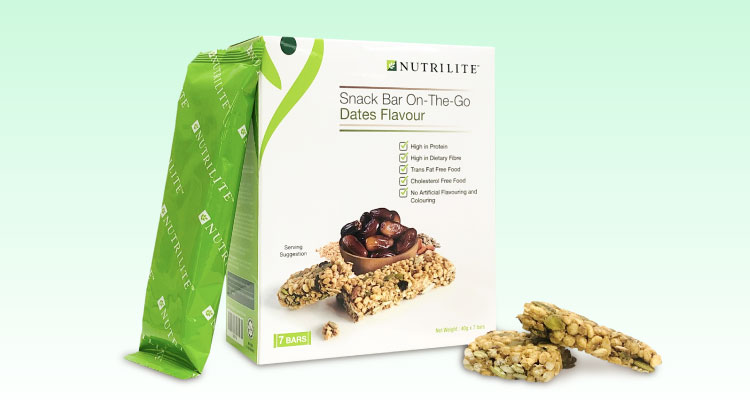 Nutrilite Snack Bar On-The-Go:
7 bars per box
High protein and fibre
Natural fats from nuts and seeds
Natural sugars from dates and malt
Certified halal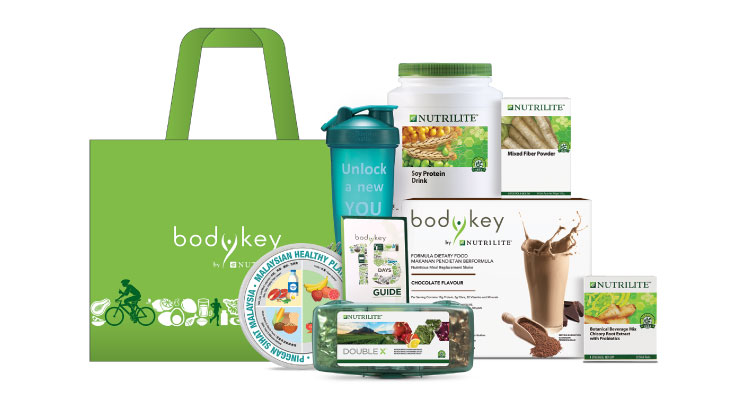 The BodyKey Jump Start Kit contains
5x boxes Nutritious Meal Replacement Shake
1x Soy Protein Drink (900g)
2x Botanical Beverage Mix Chicory Root Extract with Probiotics
2x Mixed Fiber Powder
2x DOUBLE X (Tray & Refill Pack)
Accessories: Shaker, 15 Days Guide and the Suku Suku Separuh paper plate guide. Guides are for meal prep and portion control guidelines.
Terms and conditions
This LIMITED-EDITION gift with purchase is available in Malaysia and Brunei, WHILE STOCKS LAST.
Open to Platinums & Above from 1-2 Oct 2021 (10am onwards). Limited to 6ea per ABOship per day.
Open to all ABOs and APCs from 3 Oct – 31 Oct 2021 (10am onwards). Only 3ea per APCship per day.
To buy, visit www.amway.my