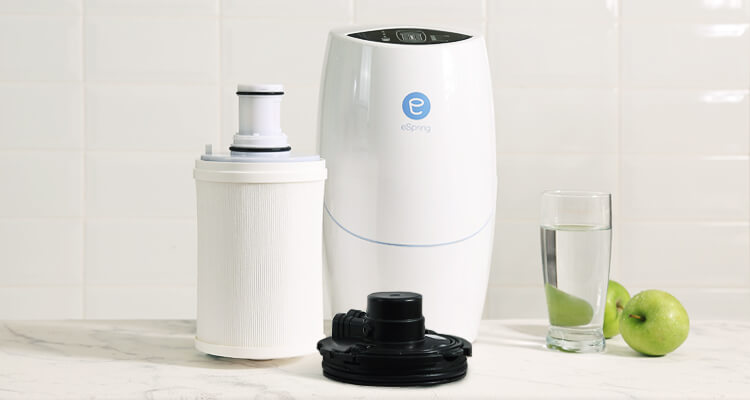 Easy Maintenance for a Healthy eSpring
Every part of your eSpring requires proper care for optimum performance.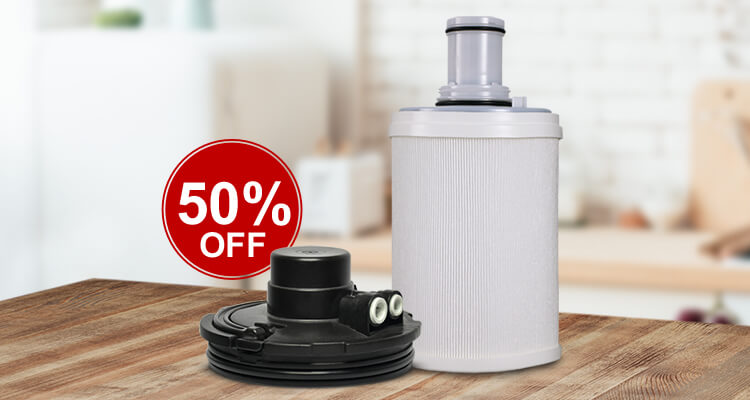 Filter Bracket: Facilitates the flow of water through the unit
eSpring Cartridge: Cleans the equivalent of 10,000 bottles of water* with its coconut shell-based activated carbon filter and advanced ultraviolet (UV) lamp.
Both need to be replaced regularly to provide clean and healthy drinking water, and there's no better time than now!
Watch the video on how to clean your eSpring Filter Bracket. For a limited time, enjoy 50% off the eSpring Filter Bracket when you buy it together with the eSpring Cartridge in our convenient eSpring Cartridge & Filter Bracket bundle (309152).
*Average filter life depends on usage and water quality.
When To Replace Your eSpring Parts:
Mark these on your calendar now.
eSpring Cartridge: Replace every 5,000 litres of water OR 1 year, whichever comes first
eSpring Tubing: Replace every 2 years
eSpring Filter Bracket: Replace every 3-5 years
eSpring Diverter: Replace every 2 years
Replace periodically for water hygiene purposes
Note: The eSpring Filter Bracket needs to be changed regularly to ensure that the eSpring Tubing fits snugly. This will prevent any leaks.
Stay tuned for our upcoming eSpring Cartridge and Tubing bundle.
Terms & Conditions
Valid from 1 – 31 January 2022
Available in Malaysia and Brunei only, while stocks last
Open to all ABOs and APCs from 1-31 January 2022 (10am onwards), limited to 3ea per APCship per day
To buy, visit www.amway.my