Available from 1 Jan – 28 Feb 2022
Upgrade Now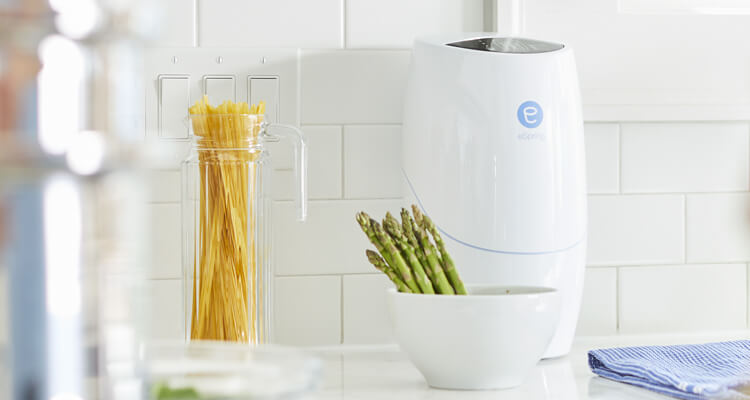 eSpring delivers the benefits of mineralised water:
Beneficial minerals such as Calcium and Magnesium (Ca/Mg) are retained
Reduces more than 140 health-effect contaminants
The UV Lamp destroys up to 99.99% of bacteria and viruses in drinking water without the use of chemicals
Improves the taste, odour and clarity of water
eSpring Trade-In Programme
Trade-In & Redemption Period: 1 Jan - 28 Feb 2022
Used eSpring / Water Treatment System (WTS) ll: Rebate RM600 / B$288
Water Treatment System (WTS) l / X Brands worth RM1,500/B$650 & Above: Rebate RM400 /B$166
X Brands worth RM500 – RM1,499 or B$216 – B$649: Rebate RM200 /B$83
Trade-in rebate coupon is also available for redeeming the eSpring & Morphy Richards Redefine Hot Water Dispenser Bundle
Trade-In Process
Amway will support ABOs & APCs with the following trade-in process:
Trade-in requests via email will be accepted. Email myhelpdesk@amway.com with the following information:
1. Confirm your ABO details (ABO number) or that of your downline (trade-in coupon to be issued).
2. State the quantity of trade-in requests and attach a clear picture of the intended trade-in unit.
3. Provide trade-in unit details (model, serial number, etc.)
4. Specify at which Amway Shop the trade-in unit will be dropped off.
5. Please add the following prefixes that are relevant in your email subject to help us expedite your trade in request:
i. Sample email subject for single trade-in unit: eSpring Trade-In WTS
ii. Sample email subject for multiple trade-in units: eSpring Trade-In WTS/eSpring/X-Brand
All trade-in units MUST be submitted within 1 month. Failure to comply will result in suspension of your future trade-in participation.
An email confirmation will be sent within 3 hours operation time (Mon–Fri: 9.00am–7.00pm; Sat: 12.00pm–7.00pm) to the provided email address with the redemption coupon. To avoid missing the deadline of your trade-in redemption, please submit your trade-in request email soonest prior to the last day of the trade-in promotion. If you do not receive an email confirmation within 3 hours during operation time, please check your Amway account for coupon details.
Submissions must be completed by 28 Feb 2022, 4.00pm, after which no trade-in requests will be accepted.
Once a trade-in unit has been submitted, the redemption must be completed by the last day of the promotion.
Scenario 1: If trade-in on 1 Jan 2022, redemption must be done by 28 Feb 2022.
Scenario 2: If trade-in on 28 Feb 2022 4.00pm, redemption must be done by 28 Feb 2022, 11.59pm via online or 8.30pm in Shops (last call).
Kindly present the physical trade-in unit at the Amway Shop closest to your location.
Terms & Conditions
Available from 1 January – 28 February 2022
Available in Malaysia and Brunei only
Open to all ABOs and APCs from 1 January (10am onwards) to 28 February 2022
Trade-in units will be accepted at Amway Shops only (except for areas affected by restricted conditions if any) from 1 Jan – 28 Feb 2022
Trade-in vouchers issued are valid from 1 Jan – 28 Feb 2022
Used eSpring, Amway Water Treatment System (1 & II) trade-in units will be accepted regardless of age of use
Trade-in programme is not applicable with other ongoing promotions
No extension of the redemption period will be allowed
For volume down EPP trade-in orders, please proceed with your downline's trade-in coupon. Volume down EPP trade-in orders must be placed ONLINE ONLY
For this promotion, each ABOship has a COMBINED EPP limit of 8ea for all three eSpring SKUs. The same 8ea limit also applies to EPP volume down. The SKUs are:
- Trade-in: eSpring Water Treatment System (305912)
- eSpring & Morphy Richards Redefine Hot Water Dispenser Bundle (292799)
We want to support your retailing efforts and if you wish to increase the eSpring EPP limit, please email myhelpdesk@amway.com
To buy, visit www.amway.my