Free 2x Nutrilite Kids Orange-Flavoured Gummy with DHA (124373) when you buy the Noxxa BreadMaker Oven Toaster (292229)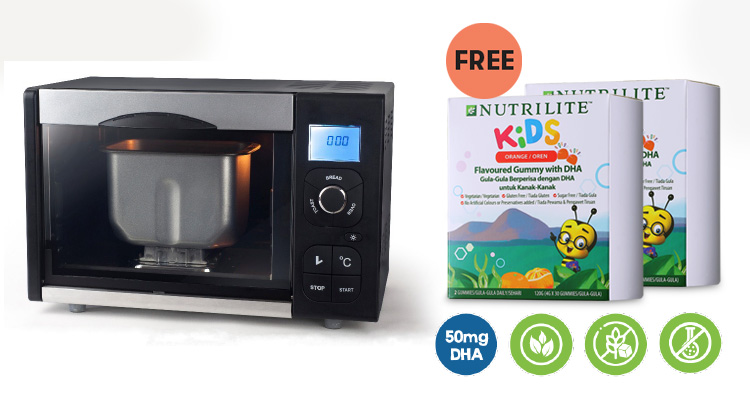 This flavoured gummy contains DHA algal oil (4%) with pure plant colloid and made based on a center filling technology.
■ Each gummy has 50mg DHA
■ Vegetarian-friendly
■ Gluten-free
■ Sugar-free
■ No artificial colours or preservatives added
Terms and conditions
This gift with purchase (GWP) is available in Malaysia and Brunei, while stocks last.
Once GWP stocks run out, Amway reserves the right to terminate the promotion.
Open to Platinums and Above from 1 Aug (10am onwards) – 2 Aug 2021, limited to 6ea per ABOship per day.
Open to all ABOs and APCs from 3 Aug (10am onwards) – 31 Aug 2021. Limited to GWP 2ea Kids Gummy per APCship per day due to system limitations.
To buy, visit
www.amway.my