Buy any Amway products* worth a min. of RM300/B$100, PWP Nutrilite DOUBLE X –Tray 31-Day Supply (102884) OR Nutrilite DOUBLE X – Refill Pack 31-Day Supply (102883) at RM50/B$16 (PV/BV reduced accordingly).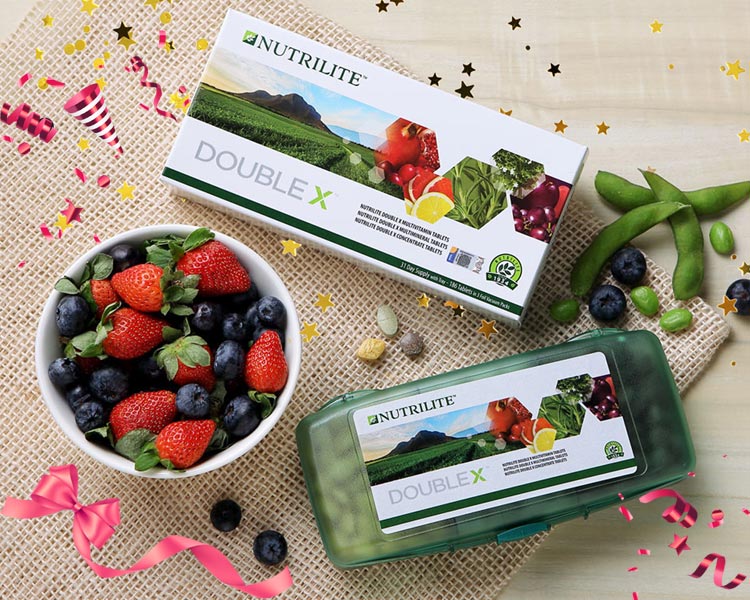 Let's welcome a successful 2023 with this special promotion! Here's your chance to get the previous formula of Nutrilite DOUBLE X at only RM50/B$16! Enjoy this special offer now as we are phasing out the previous formula with the launch of the improved formula Nutrilite DOUBLE X.
Terms & Conditions:
Available in Malaysia & Brunei, while stocks last.
Open to Platinums & Above: 1 Jan (10am onwards) – 2 Jan 2023. Limited to 6ea per ABOship per day.
Open to ABOs & APCs: 3 Jan (10 am onwards) – 31 Jan 2023. Limited to 3ea per APCship per day.
*Exclusions apply: Not valid with ongoing Jan 2023 promotions (XS promo, Nutrilite PhytoPOWDER Promo, ARTISTRY Promo, eSpring Promo, NOXXA Breadmaker Oven Toaster Promo), ALP, BNPL bundles, Dreamland Chiromax Wellness Mattress (Single/Queen/King), Dreamland Chiromax Wellness HBD (Single/Queen/King), External Water Filter, eSpring Water Treatment System, all Easy To Own Programmes, all sales aids and non PV/BV items.
Additional exclusion for East Malaysia & Brunei only (from 1 Jan – 14 Jan 2023): Not valid with Nutrilite Botanical Beverage Apple, Jujube & Wheat Peptide Promo.