Available 2 Mar – 30 Apr 2022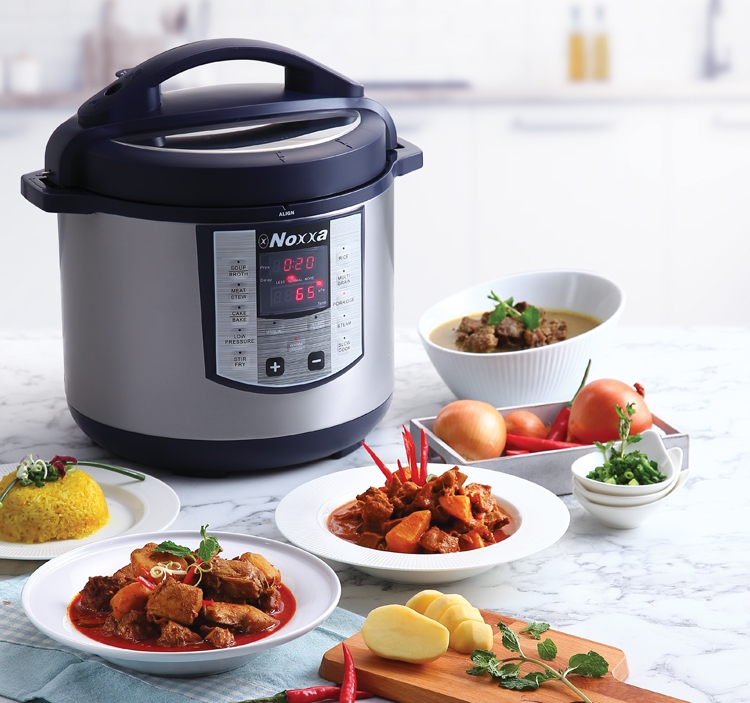 BUY Noxxa Electric Multifunction Pressure Cooker (292226) FREE 3-Piece Set Bamboo Cutting Board (309138)
Made from very light and durable bamboo​
Distinctively attractive and strong, easy to maintain​
Comes in 3 sizes: ​
Small: 20 x 15 x 1cm​
Medium: 28 x 21.5 x 1cm​
Large: 33 x 24 x 1cm​
Suitable for cutting meat, vegetables, fruits, cooked food, etc.
The cutting boards are made from natural bamboo strips, coated with food-grade soybean oil. As the boards are unvarnished with lacquer, it is natural for the edges to appear unpolished.
EPP available.
Terms & Conditions
Available in Malaysia and Brunei only, while stocks last.
Once GWP stocks run out, Amway reserves the right to substitute the GWP with another premium or terminate the promotion.
Open to Platinums & Above from 2 Mar 2022 (10am onwards), limited to 6ea per ABOship per day.
Open to all ABOs & APCs from 3 Mar (10am onwards) – 30 Apr 2022.
Limited to 3ea per APCship per day.
To buy, visit www.amway.my