Get the Nutrilite Snack Bar On-The-Go (Dates flavour) (306719) at AP RM28.00/B$9.00 (worth RP RM70/ B$23) OR get the BodyKey Meal Replacement Shake Trial Pack (3x pouches)(1x Berry + 1x Chocolate + 1x Café Latte) (309178) at AP RM18.00/B$6.00 (worth RP RM40.20/B$13.70) when you buy selected Nutrilite products*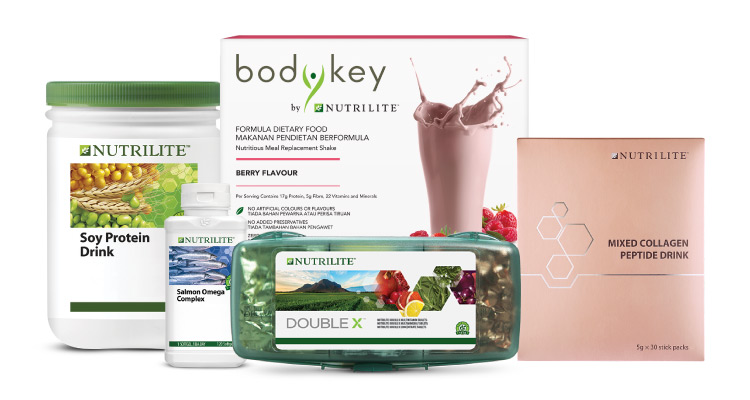 Buy 1x Nutrilite Soy Protein Drink (Original 450g or 900g/ Chocolate/Mixed Berries/Green Tea)
+
1x Selected Nutrilite Product
*DOUBLE X Tray/DOUBLE X Refill/Mixed Collagen Peptide Drink/Salmon Omega Complex 60sg/120sg/Meal Replacement Shake (any flavour).
Promo 1
1 Dec 2021 – till stocks deplete
Get 1x Nutrilite Snack Bar On-The-Go (Dates flavour) (306719) at AP RM28.00/B$9.00 (worth RP RM70/ B$23)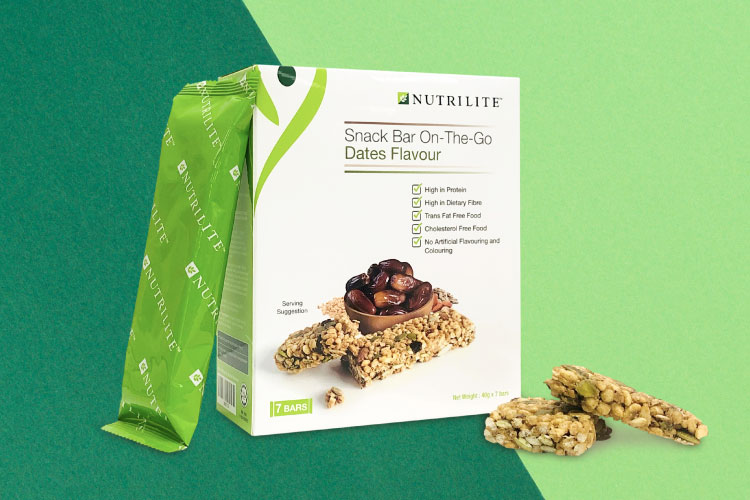 7 bars per box
High protein and fibre
Natural fats from nuts and seeds
Natural sugars from dates and malt
Certified halal
PV/BV not given
Terms and conditions
Available in Malaysia & Brunei, while stocks last.
Open to Platinums & Above: 1 Dec (10am onwards) – 2 Dec 2021. Limited to 6ea per ABOship per day.
Open to ABOs & APCs: 3 Dec (10am onwards) – till stocks deplete. Limited to 3ea per APCship per day.
Promo 2
15 Dec 2021 – 31 Dec 2021
Get 1x BodyKey Meal Replacement Shake Trial Pack (3x pouches) (1x Berry + 1x Chocolate + 1x Café Latte) (309178) at AP RM18.00/B$6.00 (worth RP RM40.20/B$13.70)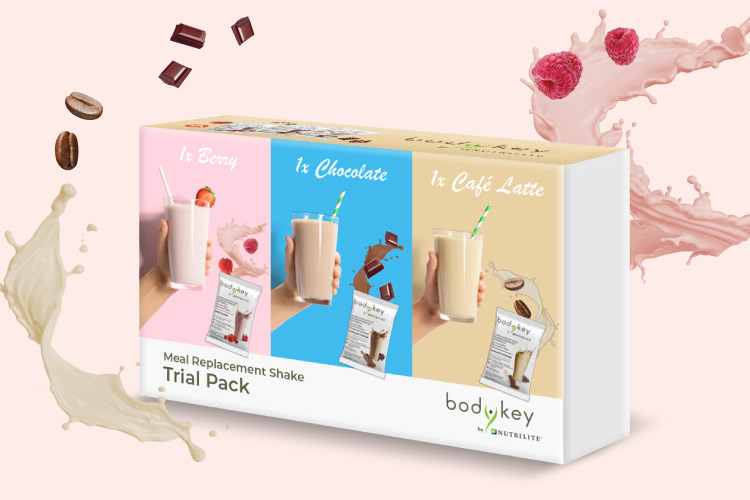 Terms and conditions