BUY any 5 Nutrilite products* OR BodyKey Jump Start Kit** OR Tropical Herbs Post Natal Set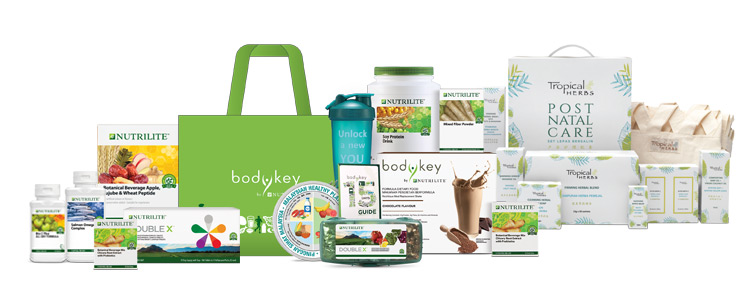 PWP Nutrilite Stackable Mug Set (312598) at RM25.00/B$8.60 (worth RM80.00/B$26.80)
*exclusions apply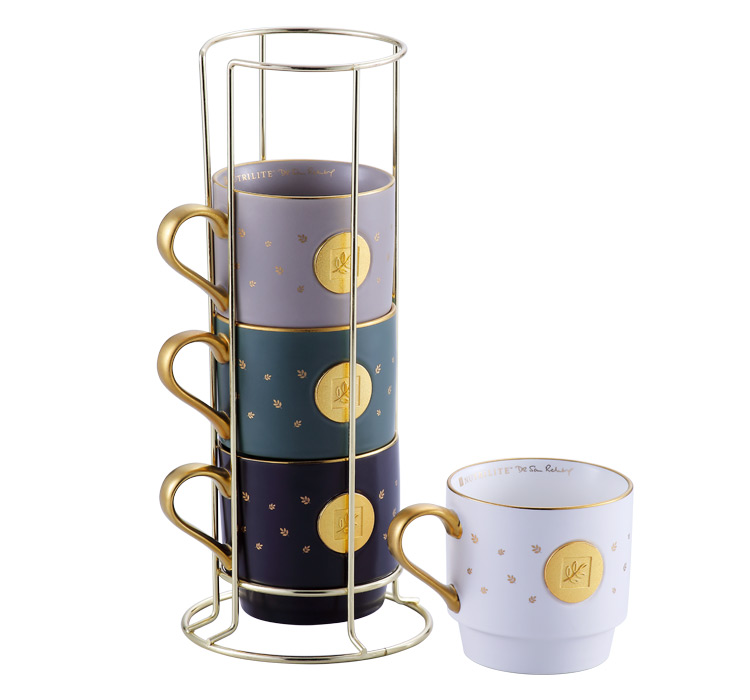 Nutrilite Stackable Mug Set:
Total capacity: 350ml
Size of each mug: 9cm (W) x 8.5cm (H)
Each set includes 4x porcelain mugs and 1x storage stand
Stylish premium gold-plated design
Stackable design, practical for storage
Made from food-safe porcelain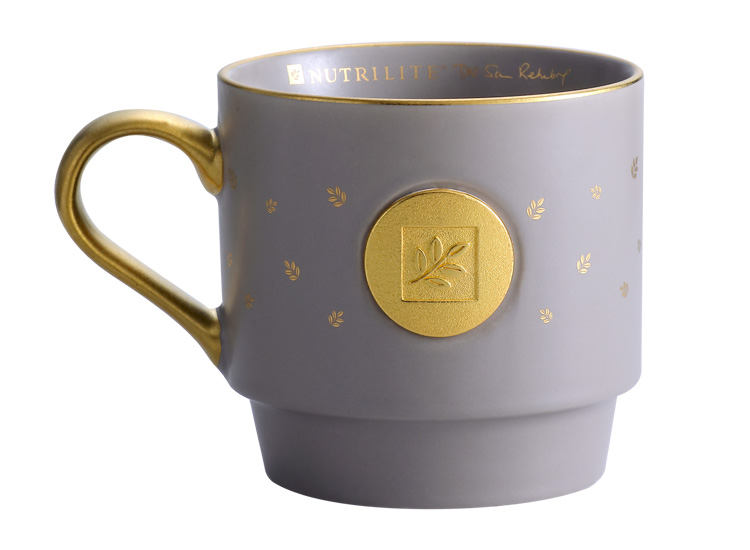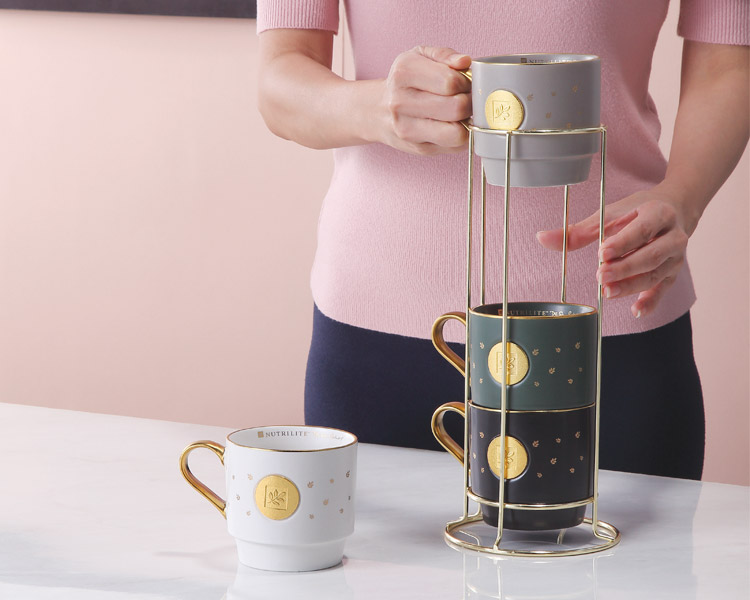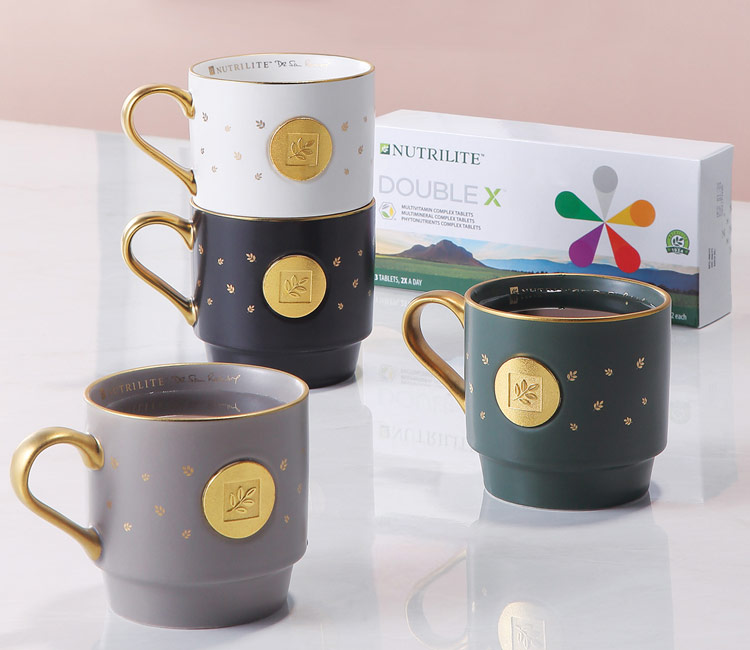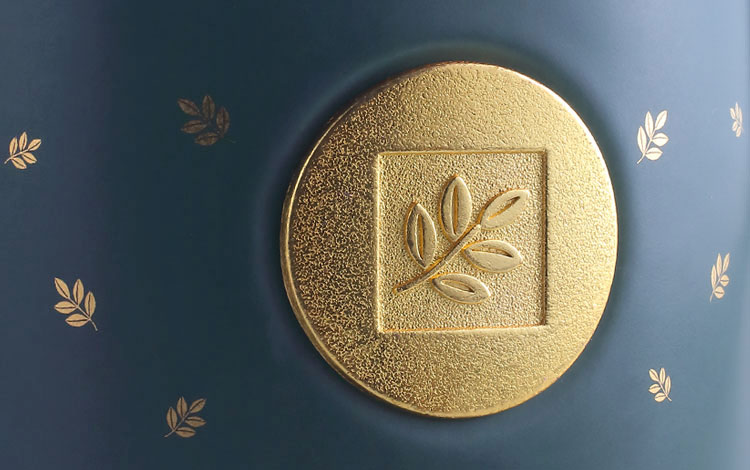 Terms & Conditions
Available in Malaysia and Brunei, while stocks last.
Open to Platinums & Above: 1 Sep (10am onwards) - 2 Sep 2022, limited to 6ea per ABOship per day.
Open to all ABOs & APCs: 3 Sep 2022 (10am onwards) – 30 Sep 2022. Limited to 3ea per APCship per day.
Purchase of the following products are excluded from the promotion:

Products less than RM65

Daily (60 tab), Iron-Folic (120 tab), Cal Mag D Plus (180 tab), Bee Treasures Bee Pollen, Tropical Herbs Formulation for Men, Tropical Herbs Formulation for Women, Tropical Herbs Baby Oil

Vital Treasures Range
Nutrilite Seize The Day Kit (313620), Nutrilite 24/7 Health Guard Kit (313621)
BNPL Promo

Nutrilite Beautiful Inside Out (309203), Nutrilite Foundational Trio (309206), Nutrilite Gut C Duo (312599), Nutrilite Foundational Trio Plus (309207)

Others:

ALP Purchases, and BSM & sales aids which are non PV/BV.

Product exclusion for Brunei is as per Malaysia's (as listed above)
Nutrilite TNA items will be excluded from promotion.
**Due to lead time and supply of packing, the BodyKey Jump Start Kit (306743) for this promotion is inclusive of the current Nutrilite DOUBLE X (102883 / 102884). Stay tuned for the upgraded BodyKey Jump Start Kit with the Improved Formula Nutrilite DOUBLE X soon!