01 APR 2022
1 MINS READ
335 VIEWS
Nutrilite Xtra Protect KawKaw Bundle Promo
Valid from 01 APR 2022 - 30 APR 2022
Buy Nutrilite Xtra Protect KawKaw Bundle (311883) at RM635.50 / B$254.50
1x Botanical Beverage Cherry with Licorice and Turmeric
1x Nutrilite Soy Protein Drink (900g)
1x Nutrilite Bio C Plus All Day Formula (120 tabs)
1x Botanical Beverage Mix Chicory Root Extract with Probiotics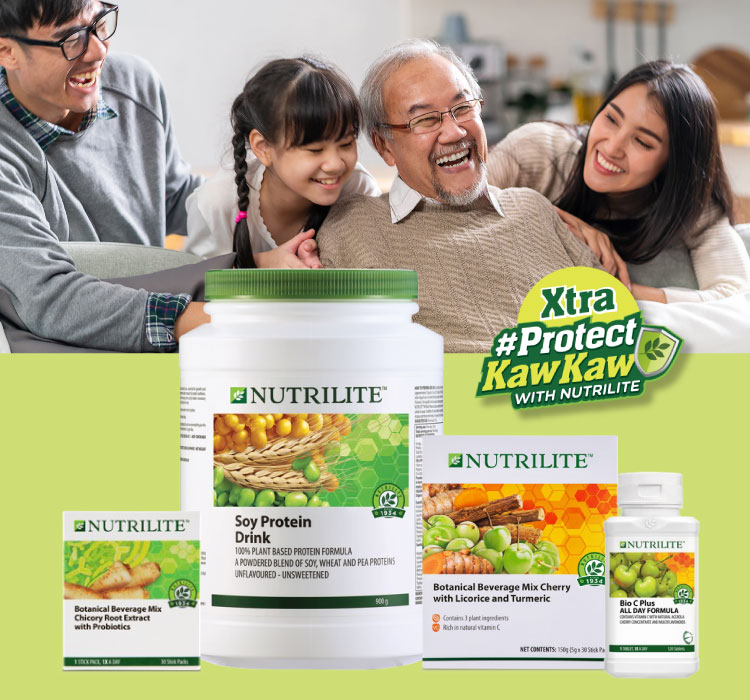 Terms and conditions
Available in Malaysia and Brunei, while stocks last.
Open to Platinums & Above: 1 (10am onwards) -2 Apr 2022, limited to 6ea per ABOship per day.
Open to all ABOs & APCs from 3 Apr (10am onwards) – 30 Apr 2022. Limited to 3ea per APCship per day.
EPP is available for Platinums & Above.
Notes:

As this is an ad-hoc support for your business during the pandemic, certain high in demand SKUs may face TNAs. Backorders will open for such items soon if TNA occurs.
The products within this bundle are NOT PRE-PACKED. Please search/request for the bundle SKU to make your purchase.
This bundle is not included in the list of qualifying products for the Nutrilite Classy Cutlery Set PWP promotion.
---