Available 1 – 30 June 2022
BUY selected Nutrilite products* with a minimum purchase of RM250.00/B$81.00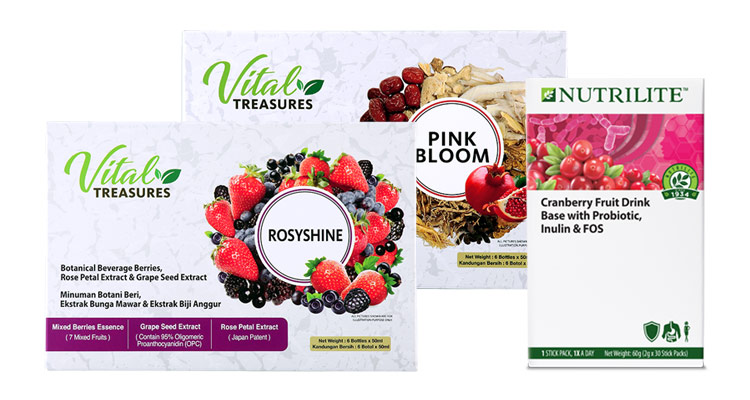 * Nutrilite Cranberry Fruit Base Drink Base with Probiotic, Inulin & FOS
* Vital Treasures PINK BLOOM Botanical Beverage Raspberry, Red Dates & Pomegranate Extract
* Vital Treasures ROSYSHINE Botanical Beverage Berries, Rose Petal Extract & Grape Seed Extract
PWP Nutrilite Sweet Delight Foldable Bag (311909) at RM3.90/B$1.40 (worth RM9.90/B$3.50)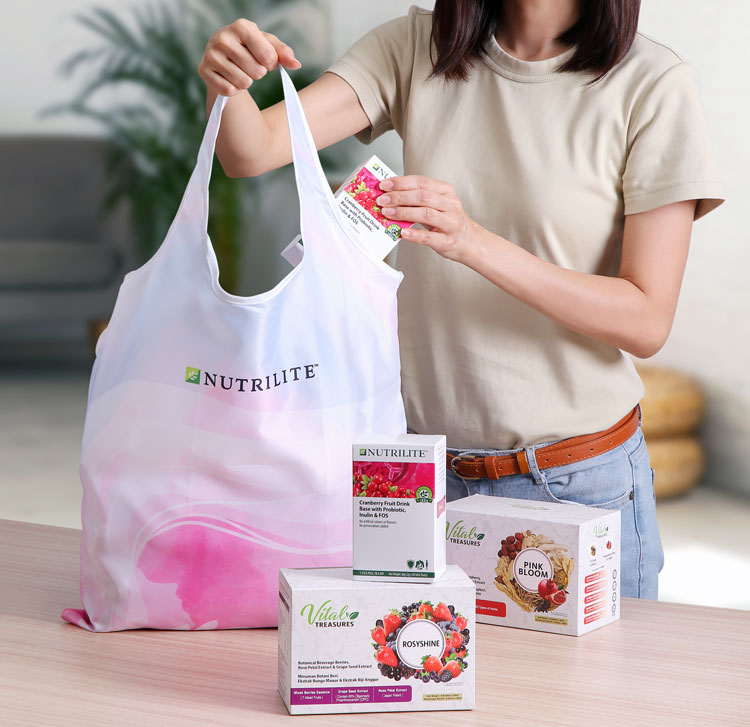 Design inspiration for the bag: Every woman loves the feel of the wind flowing through her crowning glory.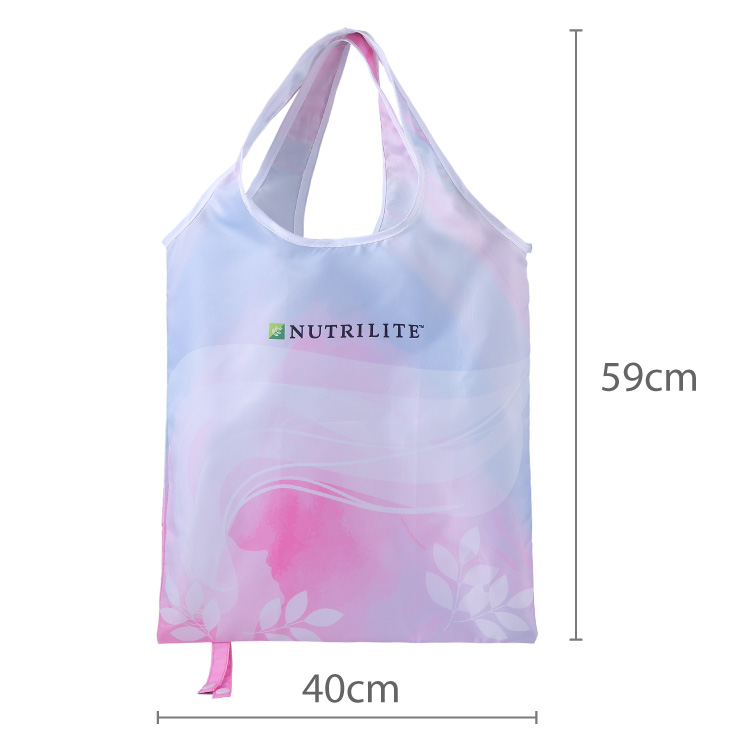 Size: 40cm (width) x 59cm (including handle)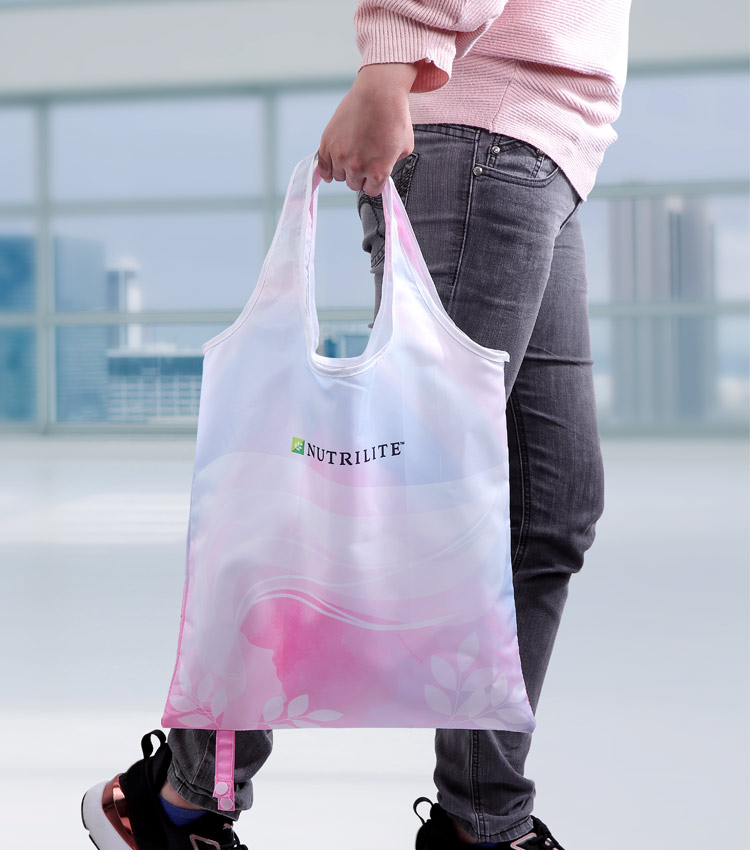 Foldable, light and compact; pop it into your handbag or pocket for quick runs to the store
Material: Polyester
Terms & Conditions
Available in Malaysia and Brunei only, while stocks last.
Open to Platinums & Above from 1 Jun (10am onwards) – 2 Jun 2022, limited to 6ea per ABOship per day.
Open to all ABOs & APCs from 3 Jun 2022 (10am onwards) – 30 Jun 2022.
Limited to 3ea per APCship per day.
Once PWP stocks run out, the PWP promotion will be terminated.
To buy, visit www.amway.my