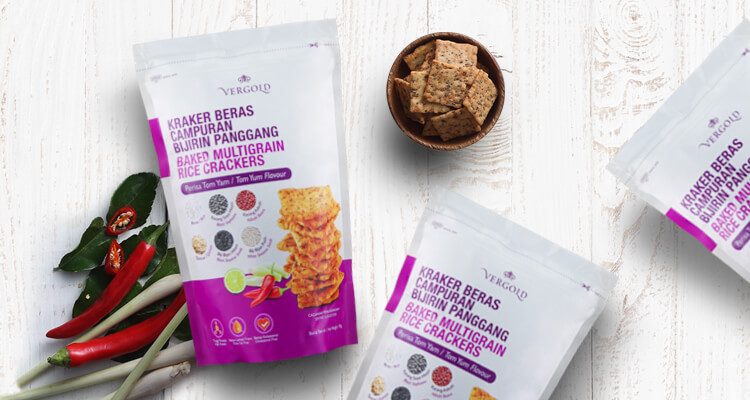 Get the Vergold Baked Multigrain Rice Crackers (Tom Yum) (301645) for RM1 / B$0.40 when you buy the Vergold Baked Multigrain Rice Crackers (Value Pack) (90gx6packs) (301646)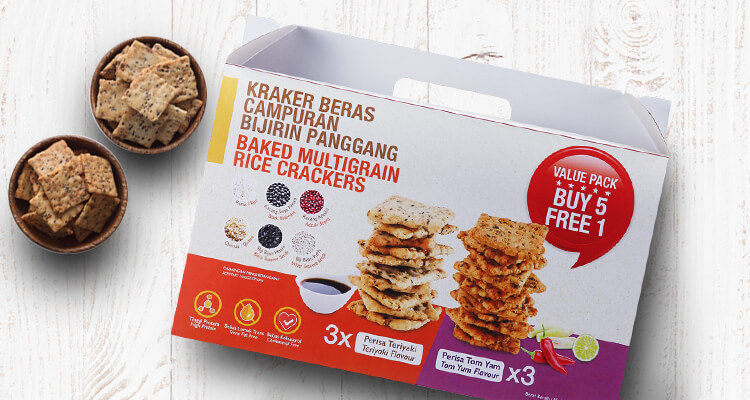 The Rice Crackers:
Contain quinoa, black soybean, adzuki beans and sesame seeds for a wholesome and nutritious option to add to your meals or as a quick on-the-go treat. Tasty, healthy and easily available!
Baked and not fried
Non-GMO ingredients
Gluten-free
Notes: PV/BV not given for the Tom Yum pack. The Tom Yum pack expires between Jan and Feb 2022.
Terms and conditions
This promotion is valid in Malaysia and Brunei, while stocks last on a first come, first serve basis.
Open to all ABOs and APCs from 1 Oct (10am onwards) – 30 Nov 2021. Limited to 3ea per APCship per day.
To buy, visit www.amway.my