Mini Frankfurters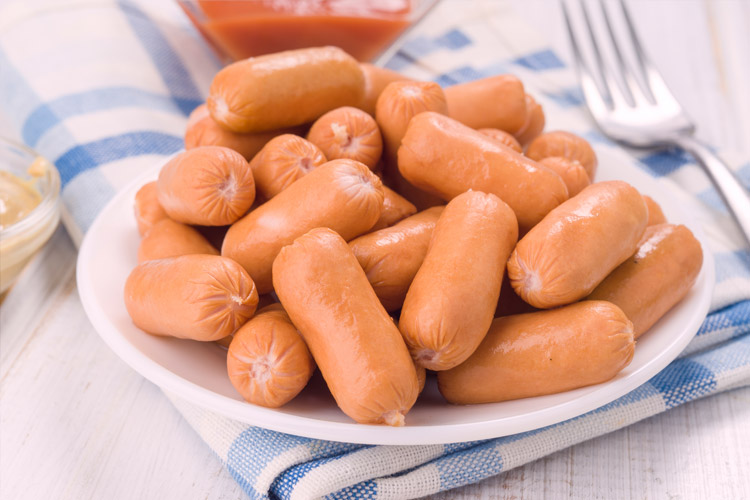 Sausages but mini. It wont just be the children who will be swiping one, two or three of these pieces at one go, the adults will do the same!
Ingredients
20 cocktail frankfurters
100g puff pastry
1 tbsp sweet mustard
Method
Thoroughly drain the sausages (if packaging contains liquid) and dry them on a layer of kitchen paper.
Spread the puff pastry with a thin layer of mustard and cut into strips.
Wrap each sausage in a spiral of pastry and put them into the Philips Airfryer basket (fry in two batches). Bake at 200°C for 11 minutes each batch.
Serve on a platter accompanied with a small dish of mustard.
Chicken Nuggets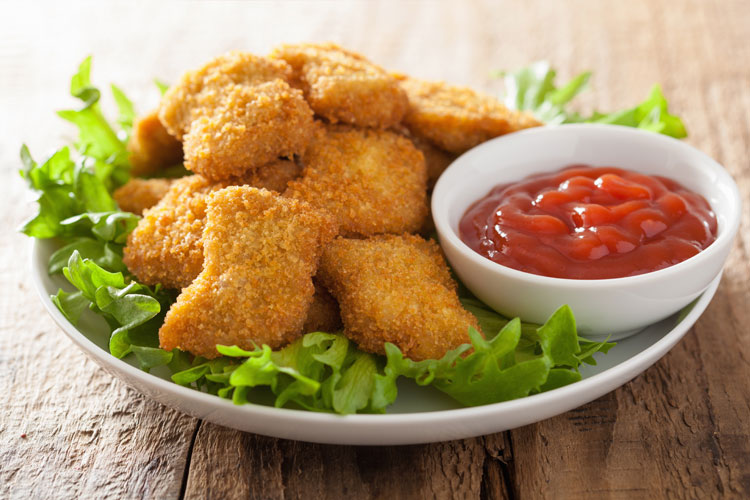 Which child does not love chicken nuggets? Great on its own or with rice, noodles or bread.
Ingredients
500g chicken breast fillets
40g all-purpose flour
1 egg
25ml whipping cream
75g breadcrumbs
1 tsp sunflower oil
A pinch of salt
Method
Cut the chicken breast into bite-sized pieces.
Crack the egg open and whisk it with cream and salt.
Roll the chicken into the flour first, then through the egg mixture and finally cover it with breadcrumbs.
Put the chicken nuggets in the basket, sprinkle with a little oil and bake in the Philips Airfryer at 180°C for 10 mins. For optimal results, bake in two batches.
Serve the chicken nuggets warm.
Famous Amos Cookies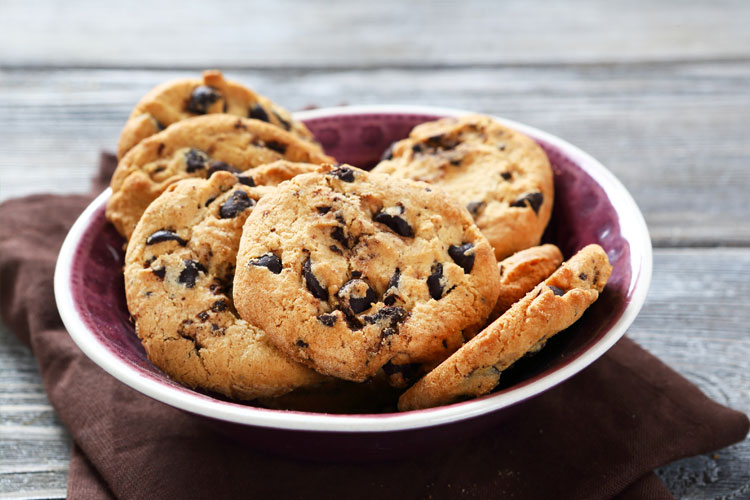 Something to satisfy those sweet tooth cravings. Plus, it works as a great gift for the holidays.
Ingredients
250g butter, softened
1 ¼ cup (250g) brown sugar
2 ½ cup (375g) all-purpose flour
½ cup (60g) corn flour
2 cups (340g) chocolate chips
1 tsp baking powder
1 tsp soda bicarbonate
6 tbsp vegetable oil
1 egg + 1 tsp vanilla essence
Method
Combine butter, sugar, egg and vanilla essence. Mix well.
Add in all ingredients except the chocolate chips. Mix well.
Add in the chocolate chips. Mix well and chill in the refrigerator for 30 minutes.
Preheat the Noxxa BreadMaker Oven Toaster at 140°C. Line a baking paper on the baking tray. Shape dough into smaller balls and arrange on the baking tray.
Bake for 20 minutes until golden brown.
Let it cool before storing in a jar.
Apple Pie Pockets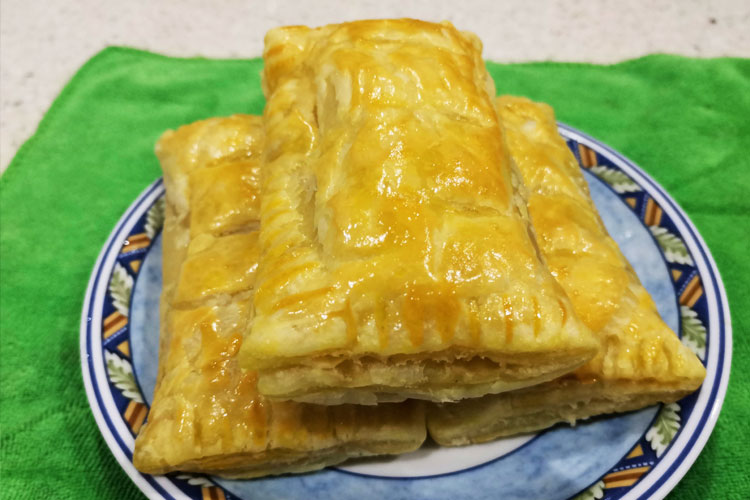 Great as a tea-time snack or that warm comfort you seek on a rainy day, opt to make this budget friendly and healthier version instead of the store-bought ones.
Ingredients
3 apples
3 tsp sugar
1 tbsp butter
1 tsp cinnamon powder
10 pieces of puff pastry
1 egg
Method
Peel and core the apple, cut into small cubes.
Heat butter in the Noxxa Electric Multifunction Pressure Cooker. Add the apples, cinnamon powder and sugar. Mix well. Sauté for 1-2 minutes then let cool.
Take one tablespoon of apple pie filling, place on top of pastry.
Beat an egg and brush the egg wash on 1 side of the rectangular pastry. Fold the pastry in half allowing the egg to act as a glue.
Press around the edges of the pastry with a fork.
Make 3 slits on the pie with a knife.
Brush egg wash on the surface of the pie. Bake using the Noxxa BreadMaker Oven Toaster at 170°C for 20 minutes.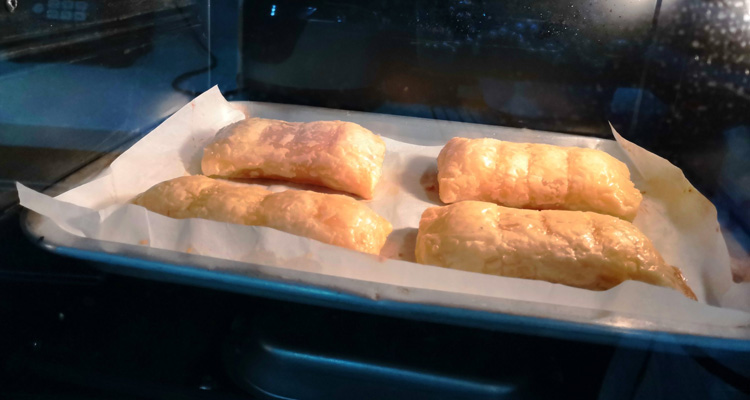 Note: As these recipes include the usage of sharp utensils and kitchen appliances, adult supervision will be essential in the kitchen