From painting with the brightest poster colours to exploring hot and humid gardens, the best activities for growing kids are often the messiest. Yet it goes a long way towards encouraging the development of their body and mind. And after a long day of fun and games, it is time for the children to take a bath – cue whining and tantrums, or just running away before you can get their clothes off.
If all this sounds familiar, why not make bath time an enjoyable bonding experience instead? We've got 4 great products to get your little ones bubbling over with joy and excited for their next shower.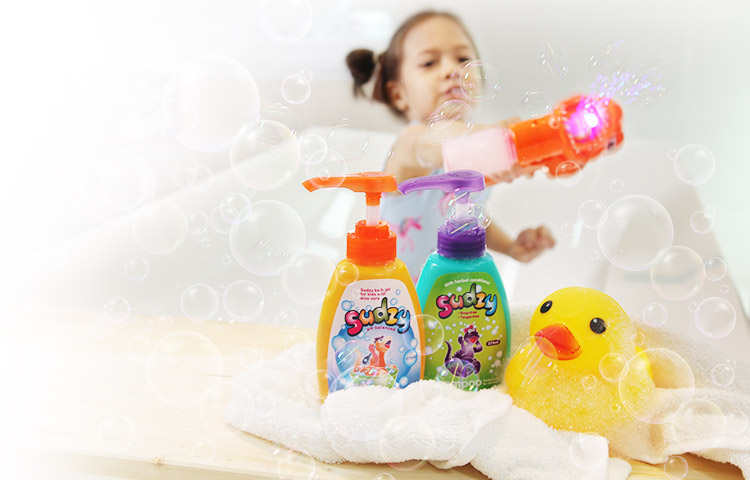 Children's skin is super delicate and needs a daily cleanser that is gentle yet effective. Sudzy Bath Gel is ultra mild thanks to its soap-free pH-balanced formula, yet it cleanses thoroughly while soothing dryness and conditioning the skin. It lathers easily (bubble bath, anyone?) and contains 100% pure mineral-rich Aloe Vera to deeply moisturise dry skin and calm irritation.
Dermatologically tested, it removes impurities and is suitable for all skin types including sensitive skin. Your kids will love its fruity scent too.
Is your child's hair often stuck to their sweaty face after five minutes of running around, and jumping up and down in hot weather? Time to freshen up! Sudzy Shampoo is specially formulated for kids to transform dry tangled locks into soft manageable tresses.
Ideal for everyday use, its gentle formula is dermatologically and ophthalmologist-tested so you can safely wash away all stickiness without tears. A special herbal blend of Chamomile, Elderflower, Calendula (Marigold Flower), Carrot Seeds and Myrrh leaves hair moisturised and shiny with a fruity floral fragrance.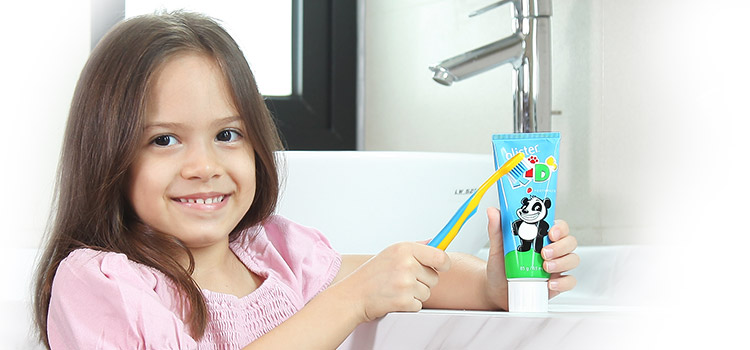 It's a memorable stage when a child turns 2 and is finally allowed special treats for "big kids". Just bear in mind this also means they need to start getting serious about oral care. Mummy and Daddy will need to supervise them as they brush their teeth twice a day to remove any leftover food, especially sugar from candies and ice cream.
We recommend the GLISTER Kids Toothpaste, which was developed for their unique dental needs. Its enamel-safe REMINACT Formula helps strengthen and protect developing teeth from cavities while the yummy strawberry flavour will get your little ones so excited to brush.
Tiny mouths can be tricky to clean properly, especially when tiny hands insist on doing it themselves. The GLISTER Kids Toothbrush is designed to clean developing teeth and gums. Its small head is proven to effectively clean all teeth, even those in the back of the mouth that can be hard to reach. Besides that, it also has soft rounded bristles to protect tender gums.
We also like the clever coloured section on the bristles that shows kids exactly where to place toothpaste (and how much), not to mention the easy-to-grip handle which is just perfect for smaller hands. Finally, it comes in vibrant colours and with bright graphics that would appeal to children.
Keep your kids clean and healthy. Shop our children's range at Amway.my