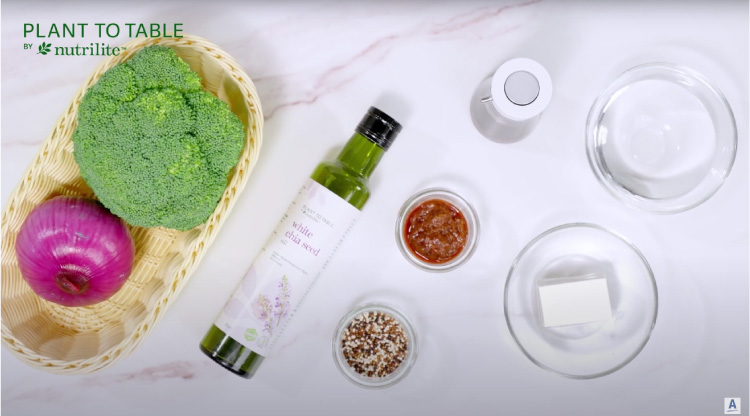 Ingredients:
30g quinoa
300g tofu, cut into 5cm cubes
20g onion, finely chopped
50g broccoli, cut into florets
50ml satay sauce
10ml soy sauce
15ml Plant To Table White Chia Seed Oil
250ml water
Method:
1. Soak the quinoa in a bowl of water for 15 minutes, then drain and steam for 10 minutes.
2. Cook the broccoli florets in a pot of boiling water for 2 minutes. Drain using a colander and set aside.
3. Heat up the white chia seed oil in a wok and sauté the finely chopped onion until fragrant.
4. Add the tofu and satay sauce into the wok with the water and soy sauce. Simmer on low heat until the tofu has soaked up the flavour completely.
5. Transfer to a plate and top with the steamed quinoa and boiled broccoli.