Fans of Korean skincare have long praised the industry's advanced technology and use of powerful ingredients. One of the latest trends is the sleeping mask, which is applied after moisturiser at night to hydrate your skin till morning.
But how exactly do these masks work and can they really rejuvenate the skin? Let's take a closer look at what makes the sleeping mask your best night-time companion:
Botanical boost
Sleeping masks are commonly infused with natural ingredients that soothe skin and help repair damage with antioxidants. Overnight, dryness is reduced for a noticeably healthy complexion the next morning.
Work at night
Because sleeping masks are designed to work throughout the night, there is no need to reapply for hours of softness. Simply mask up after your regular skincare routine, go to sleep and wake up gorgeous.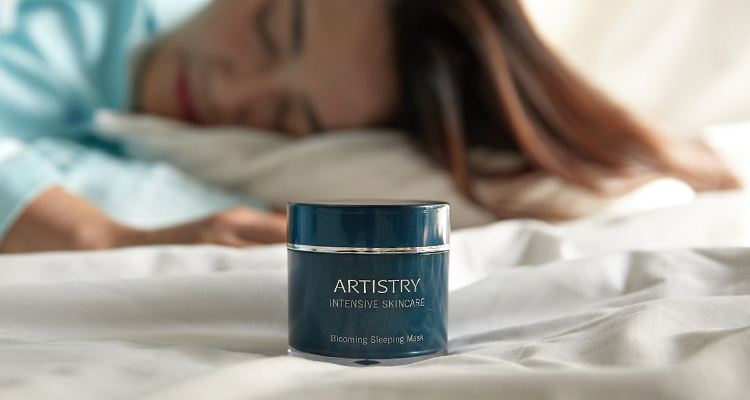 Fall in love with the ARTISTRY Blooming Sleeping Mask
Ever at the forefront of cutting-edge technology, ARTISTRY introduces the Blooming Sleeping Mask. Deeply moisturising and revitalising, it is suitable for dry, sensitive or mature skin and prevents and delays DNA damage to maintain a youthful look.
At the heart of this sleeping mask is the patent-pending Fermentia CICA, exclusive to ARTISTRY. Clinically proven to effectively soothe inflammation, it intensively hydrates and revives skin that has been damaged by UV rays and pollution. It's also more effective than non-fermented CICA.
Clinical tests show:
double the anti-inflammation efficacy
moisturising effect increased by 7.58 times
Anti-inflammation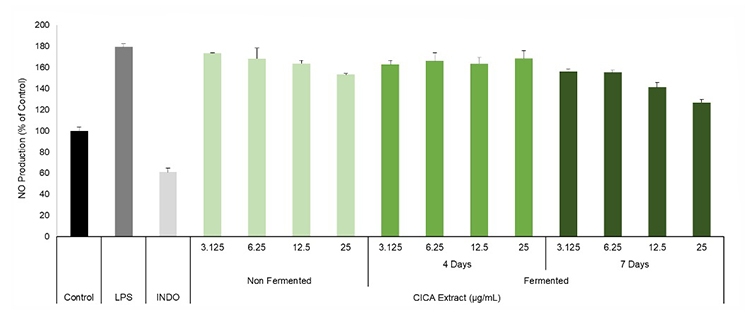 Moisturising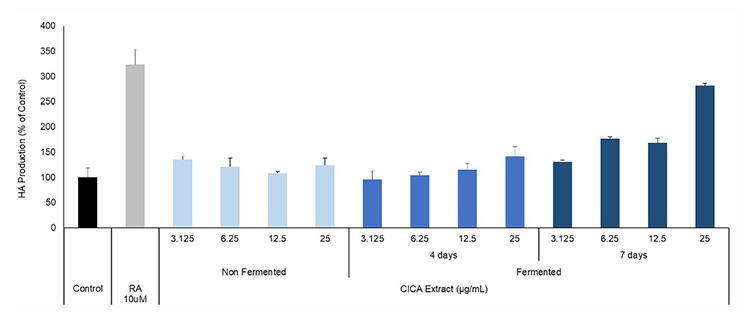 Using Cica Release™ the mask delivers Fermentia CICA into your skin throughout the night. We're talking 8 hours of active ingredients, slowly released for continuous efficacy.
A combination of AA2G and Chrysanthemum Extract provides strong antioxidant and skin brightening properties for that radiant glow. Even more impressive is its effectiveness in reversing DNA damage caused by post-UV exposure, as breakthrough research by Amway scientists have shown that skin continues to be damaged by UV rays long after you come in out of the sun.
Also featured is the MultiEx BSASM©, a botanical complex composed of 7 traditional plant extracts. These botanicals are very soothing and highly beneficial for the skin:
Centella – also called pegaga in Malaysia, known for anti-inflammation properties
Licorice – traditionally used to treat irritated skin
Tea – most varieties of tea are famously anti-inflammatory
Asian Knotweed – improves blood circulation
Skullcap – protects skin against sun damage
Chamomile – helps reduce skin irritants
Rosemary – reduces swelling and puffiness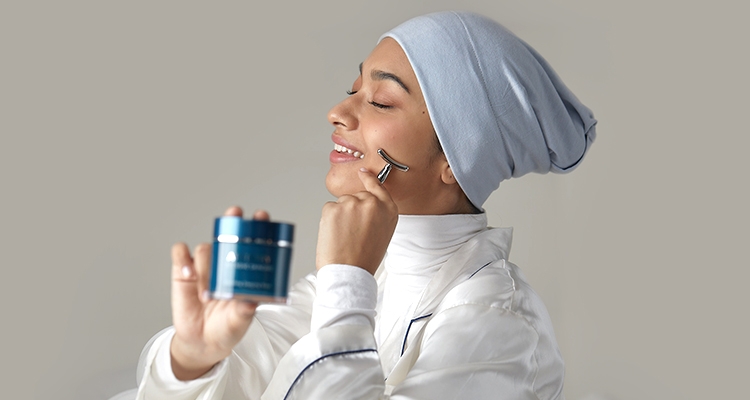 Relaxing Routine
Aromatherapy enthusiasts will love its blend of Nutri-Cert lavender and bergamot essential oils. Smooth it on and inhale deeply to calm and relax both your mind and skin.
The mask comes with a multipurpose rhodium T-shaped massager that looks as sophisticated as can be. You can use it to hygienically scoop the product from its container, and to massage your face for a holistic night care regimen.
Gentle massaging using the Blooming Sleep Mask 2 to 3 times a week or even daily will boost circulation and encourage product absorption as well as lift and define your features.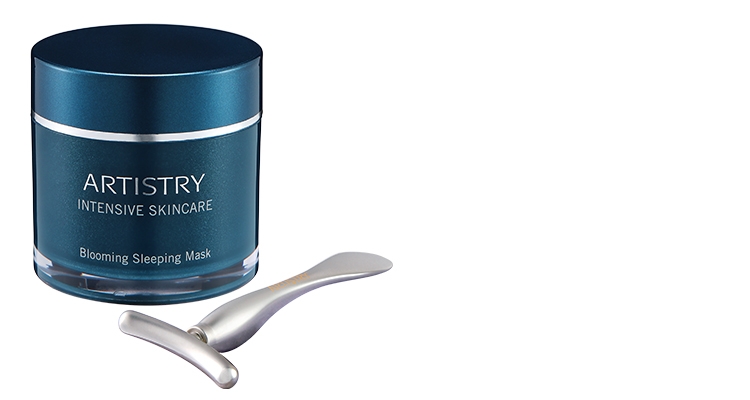 Discover the Blooming Sleeping Mask at Amway.my!