Combining innovative technology with advanced design, you can trust eSpring™ Water Treatment System to deliver clean, safe and better-tasting water for your family every day. That's why eSpring is the world's number one-selling brand of home water treatment system and a Trusted Brand voted by consumers in Malaysia and Asia since 2005.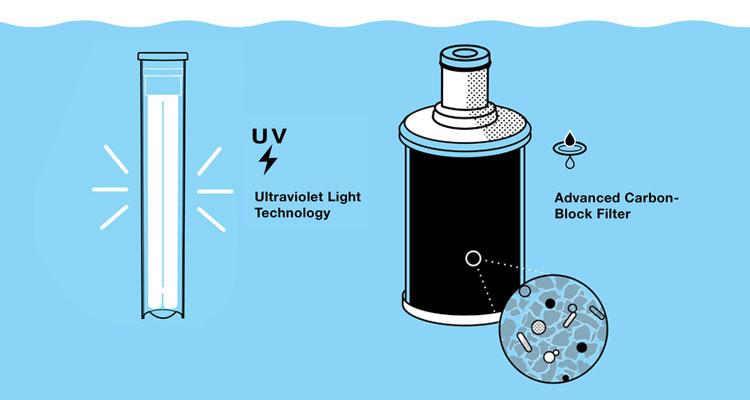 The Smart Chip Technology keeps track of the UV lamp and filter lifespan. The LED display lets you know when the cartridge needs to be replaced.
The Ultraviolet Light Technology destroys more than 99.99% bacteria and viruses that may be found in drinking water.
The activated Carbon Filter effectively reduces more than 140 possible health-effect contaminants and removes chlorine taste and smell as well as particulates down to 0.2 microns in size, which improves clarity.