Indulge in this creamy and buttery low-carb dish with rice or flatbread. In this recipe, we add a little twist by adding the Nutrilite Soy Protein Drink powder into the chicken broth. That way, you get to enjoy a delicious and hearty meal as well as consume enough protein to meet your nutritional goals, daily.
PS: This is a simple one-pot meal that you can make with the Noxxa Electric Multifunction Pressure Cooker on weekdays!
Garlic Butter Chicken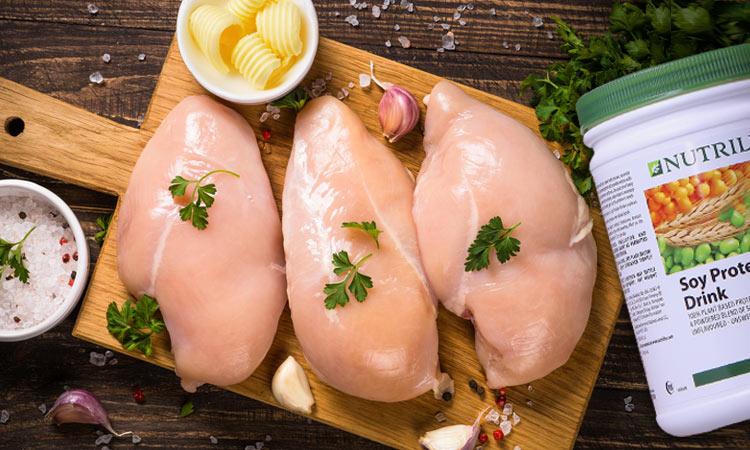 Ingredients
700g chicken breast (chopped into smaller chunks)
1 tsp salt or to taste
1/2 tsp black pepper powder
5 tbsp butter
7 cloves garlic (minced)
1 tbsp red pepper flakes
1 tbsp chilli sauce
1 tbsp paprika powder
300ml chicken broth + 2 tbsp Nutrilite Soy Protein Drink (mix into broth)
2 tbsp fresh parsley (chopped)
Lemon slices for garnishing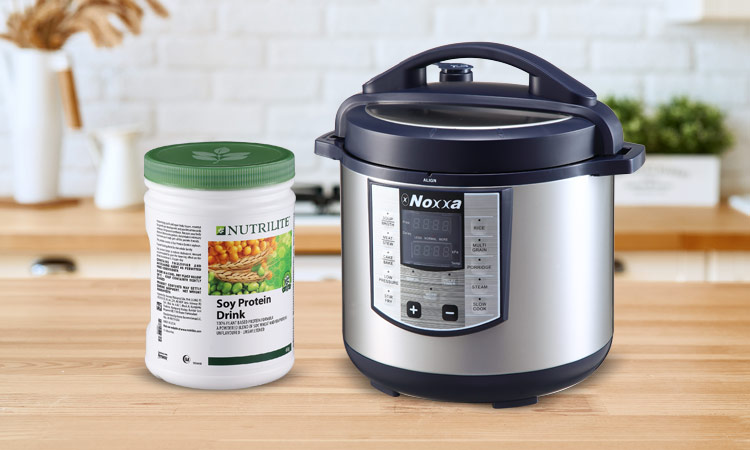 Method
Marinate the chicken with salt and black pepper powder.
Heat up the Noxxa Electric Multifunction Pressure Cooker's inner pot and melt the butter using STIR FRY function at 160°C.
Place the chicken breast pieces into the inner pot and cook on each side.
Remove the chicken and add in garlic, red pepper flakes, chilli sauce and paprika powder.
Sauté for one minute.
Add in chicken broth and the chicken breast pieces. Close the lid and turn the pressure regulator knob to PRESSURE. Select MEAT/STEW and set the time for 3 minutes.
Garnish with lemon slices and parsley.
Serve with rice or flatbread while hot.