The holiday season is here! The long-awaited end-of-year celebrations are finally around the bend, and with school holidays, Christmas, New Year's and even Chinese New Year drawing close, there's no better time to stock up on some snacks and treats to fill your belly. Share the season's cheer with Amway's festive spread!
Satisfy your sweet tooth
Holidays are marked by celebrating with friends, family and all sorts of loved ones. Holidays are also marked by the taste of great food and drinks. Nothing says festivities like a thirst-quenching drink. Try out some of Vergold's wide range of beverages and beverage bases:
Available in delectable flavours like Pomegranate with Grape Fruit, Pink Guava, Mango, Orange and Blackcurrant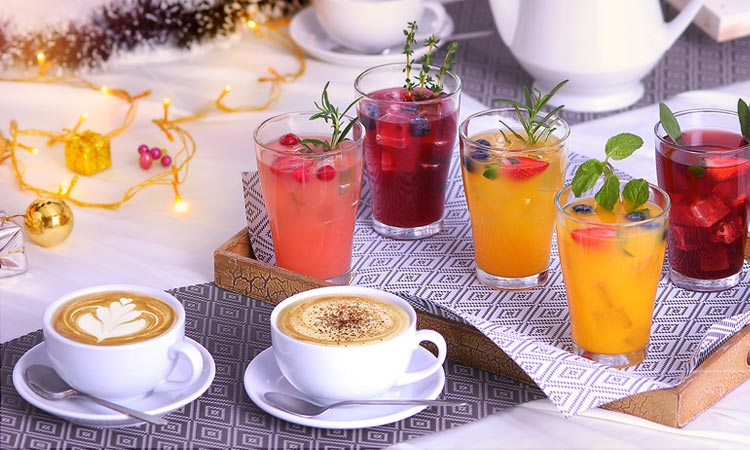 Vergold Pre-Mixed Coffee
Whether a pre- or post-meal palate cleanser, Vergold's Pre-Mixed Coffees are a great addition to any holiday. Try out the Mocha Cafe or Hazelnut Cappuccino for that rich, creamy goodness.
Snacking essentials
Good company and even better munchies make any get-together a memorable one. Make your festivities one to remember with some of these great festive treasures.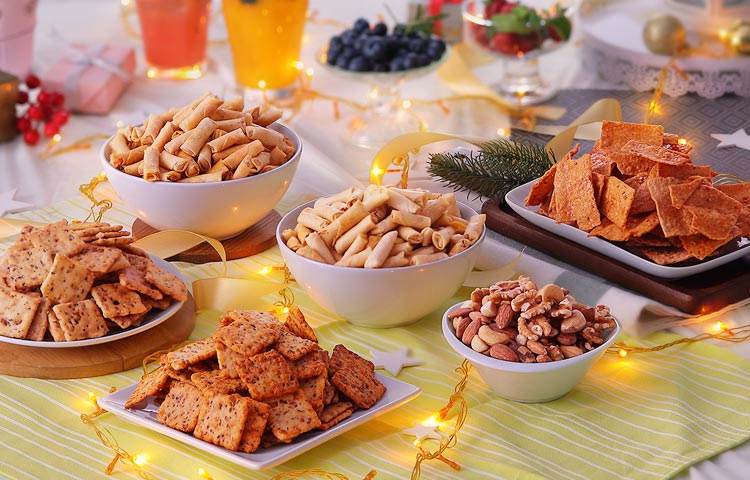 Whether savoury or sweet, Vergold snacks are a great addition to any occasion. Try out some of the fan-favourites below!
Golden Sesame Fish Crispies
Prawn Rolls
Chicken Floss Rolls
Baked Multigrain Rice Crackers (Teriyaki/Tom Yum)
Roasted Mixed Nuts
Now that your appetite has been whet, it's time for the main course! Mealtimes are a unifying force for any occasion, and a masterful centrepiece of delicacies are sure to leave your guests with fond memories of the festivities.
As you cap off 2021 (and welcome 2022 for Chinese New Year), why not fill your belly on warm and wholesome dishes like these!
It's never too early to prepare for Chinese New Year celebrations. Whether you are planning your reunion dinner or thinking of what to bring along for your visits, these treats from Amway are a great addition to your menu.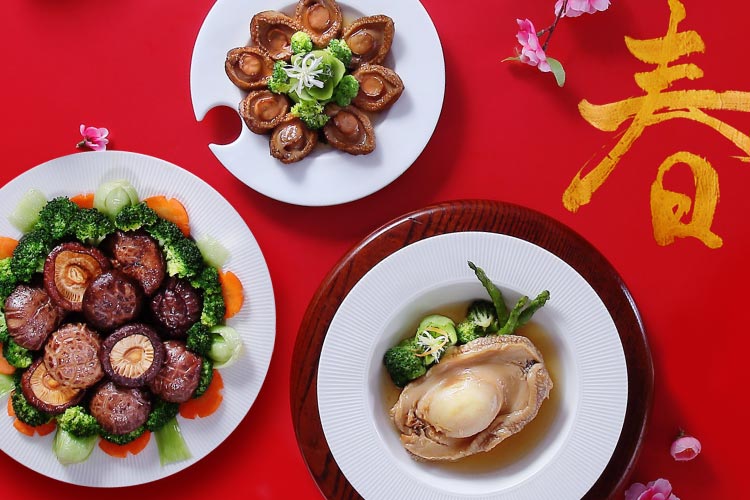 Skylight New Zealand Golden Whole Abalone
In Chinese culture, abalone is thought to bring good fortune and abundance. Who wouldn't want good fortune and abundance in luck and prosperity for their New Year?
Skylight Braised Abalone with Superior Sauce

Delectable and succulent cooked abalone sauce in rich Superior sauce, this canned dish cuts out the work needed to prepare and cook your abalone.
Vergold Shiitake White Flower Mushroom
Shiitake mushrooms are a symbol of youthfulness and virility in the Chinese culture. Vergold's shiitake white flower mushrooms come in whole pieces, bursting with flavour and are certainly an eye-catcher when plated up at the dinner table.
These are just some of the wonderful festive treats you can find on www.amway.my. Why not take a look at all of the other products available that might tickle your fancy for your end of year celebration?
Though 2021 is coming to an end, it is important not to forget the important lessons we have learned along the way through our fight against COVID-19. Be sure to wear your face mask, wash and sanitise your hands, and take care of your hygiene. Let's keep staying safe!