8.30am
Baby Nadira has been fussy about her food lately – I think she is teething. Puan Faridah didn't sleep well last night so she definitely wasn't happy when the tiny one threw her breakfast cereal on the floor – again.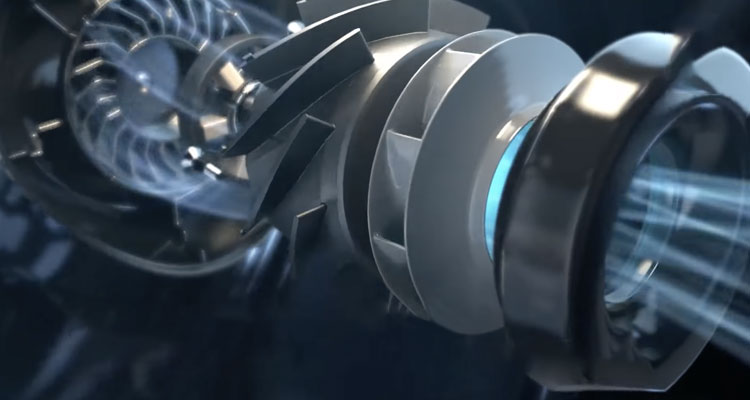 Thankfully, I was fully charged after 5 hours and already on standby right next to the kitchen door, so Puan Faridah just reached out, grabbed me and vacuumed up the mess from every crevice in less than a minute. It's all thanks to my PowerBlade digital motor that creates high airflow (>1000 L/min).
---
10.45am
It appears Encik Danial has left the side door open again. He's been getting a lot more forgetful ever since he turned 45. I think he should take the
Nutrilite M-Plus Tablet
. Anyway, a stray cat sauntered in and rolled all over the carpet – oh no!
Luckily, Puan Faridah came in before it could make a bigger mess. She said "Ish!" when she saw all the fur and dirt it had left behind on the carpet. Of course, I came to her rescue; no hair is too fine for me!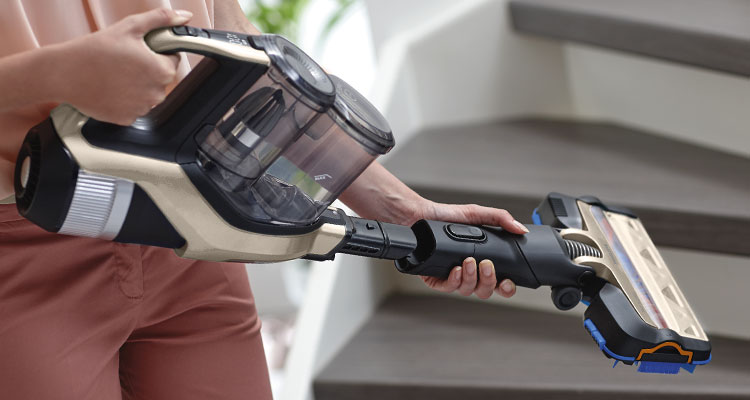 And because I'm not some bulky monster to be hidden far away in the storeroom, I'm simply convenient to use more than only once a day. After all, my Triple Filtration System ensures high airflow for longer so go right ahead!
---
12.30pm
Little Melur came home from school and she was so excited to see her baby sister again that she ran straight into the living room with her shoes still on! Well, I haven't seen Puan Faridah that angry in a while.
After a quick scolding, she vacuumed up all the dirt that Melur's sneakers had left across the carpet. It's a good thing that my powerful bagless technology – PowerCyclone 8 – can take care of it in a jiffy.
---
3pm
Puan Esah from next door dropped in unexpectedly but Puan Faridah was pleased as she had recently bought a fresh box of
Vergold Hazelnut Latte
and was happy to share it with her friend as they chatted about this and that.
Suddenly, Puan Esah saw my sleek black and champagne-coloured form leaning against the wall where Melur had left me earlier. She asked about me, and Puan Faridah, who we know is very house proud, was delighted to tell her all about me.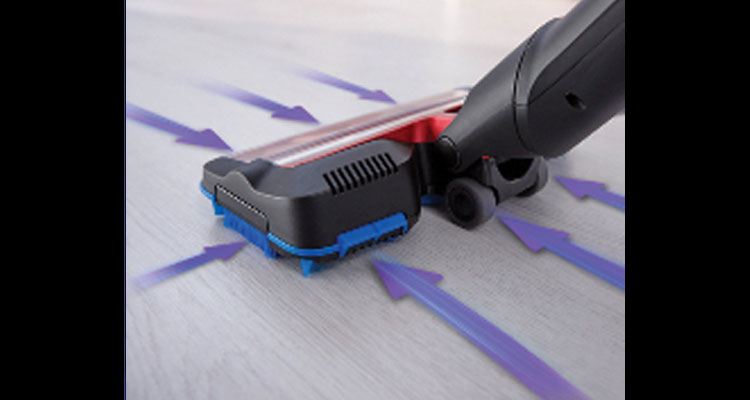 I could recognise the jealousy in Puan Esah's eyes when my beloved owner started praising my impressive 360° suction nozzle that captures dirt and dust from all sides – I'm quite sure she had the same look on her face when Puan Faridah came home with the Philips Premium Digital Airfryer three months ago. It wasn't long before she bought one for herself too.
#NakJuga #TakBolehKalah
---
6.15pm
The good news: Encik Danial decided to help his wife by entertaining the kids while she was cooking dinner. The bad news: It was arts and crafts on the floor with glitter. Puan Faridah took one look at their artwork and reminded her husband that it was his turn to mop the floors. I think he wanted to protest but then changed his mind. Clever man.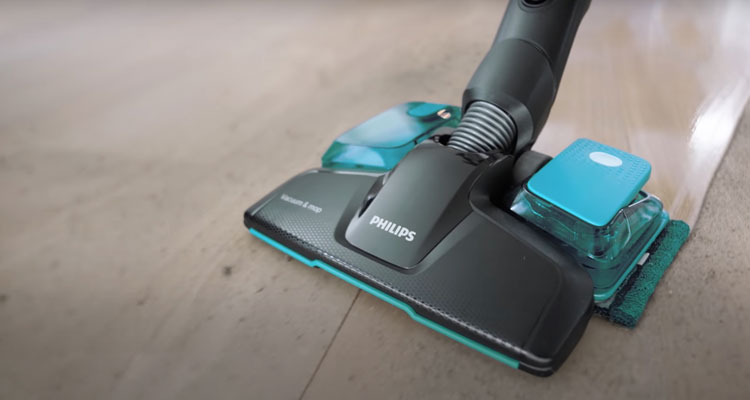 Maybe he remembered that I'm a wonderful 3-in-1 vacuum, mop and handheld. All we need is 280ml of water and some Floor Shine Floor Cleaner or L.O.C Multi-Purpose Cleaner. He's not as fast as Puan Faridah, though, but it's okay; my 25V lithium-ion battery lasts for a solid 75 minutes of cleaning on Eco mode and the LED lights on my nozzle came in handy when the day grew darker and he needed to see under the low furniture.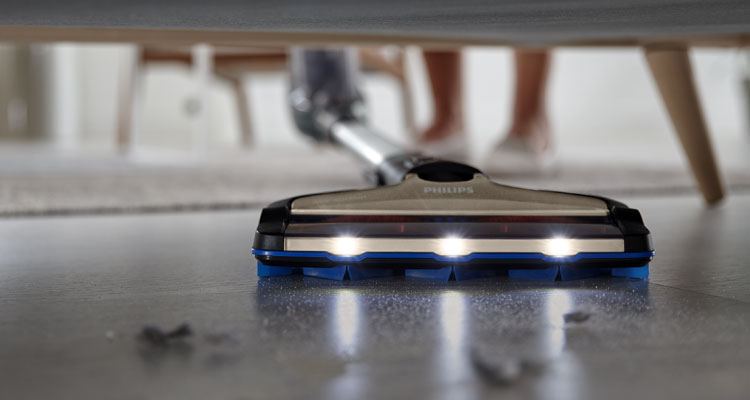 ---
9pm
It's nice to see the whole family relaxing together before bed. Back when she was still using outdated home appliances that didn't help her clean efficiently, Puan Faridah used to end up too tired to even watch TV at night. Now, she has more time to spend with her family and all of them are so much happier. I must say, it feels really good to help people live better lives. Here's to a better tomorrow!
Discover the Philips SpeedPro Max Aqua Cordless Stick Vacuum Cleaner FC6903 at Amway.my