Make It Kawaii
Tokyo is the forefront of beauty innovation and we've captured its essence in our ARTISTRY STUDIO collection. The Tokyo Edition embraces eye-catching colours and irresistibly kawaii designs that let you feel part of Tokyo's bustling districts and vibrant occupants. Try out these trending looks and you'll fit right into the crowd!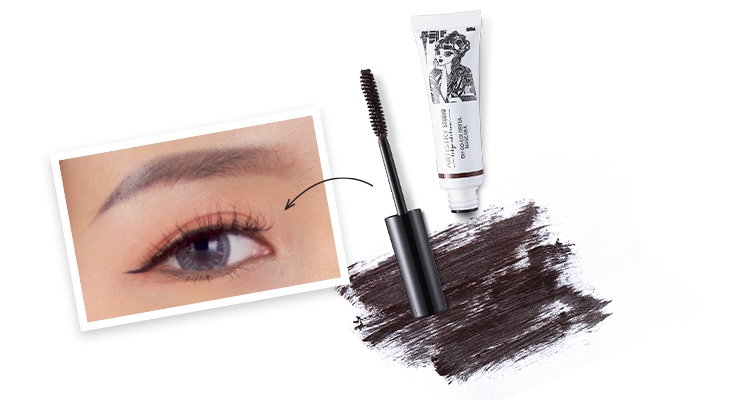 Baby Doll Lashes
Rock the baby doll look with lush lashes, thanks to the Oh-So-Colorful Mascara. Make a statement in bold blue or keep it subtle with rich brown.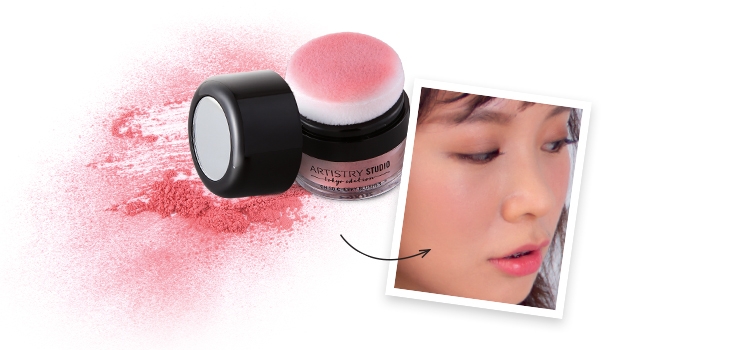 Rosy Glow
Round out your look with the Oh-So-Cheeky Blusher. Brilliant shades of Coral or Poppy will give you a sweet and natural finish.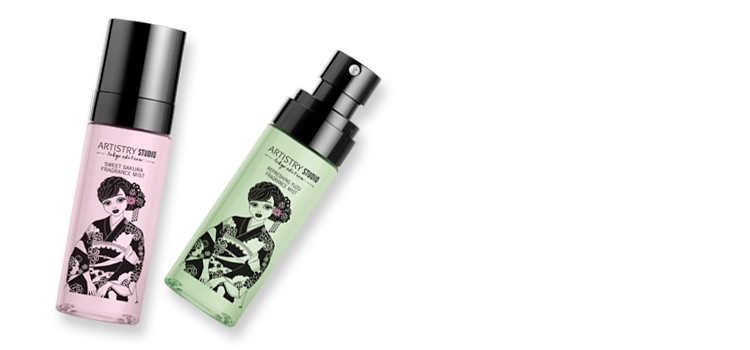 Uplifting Scents
Complete your Tokyo experience with a delightful spritz of the Fragrance Mist which is inspired by Japanese gardens. Choose between Sweet Sakura or Refreshing Yuzu, both are infused with spring water, lotus water and green tea extract.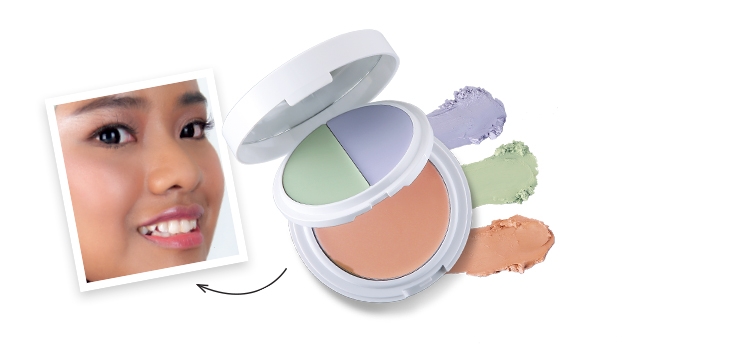 Mochi Skin
The Japanese love a flawless complexion that's supple as a mochi. Enhance the beauty of your skin with the Correct & Perfect Face Compact.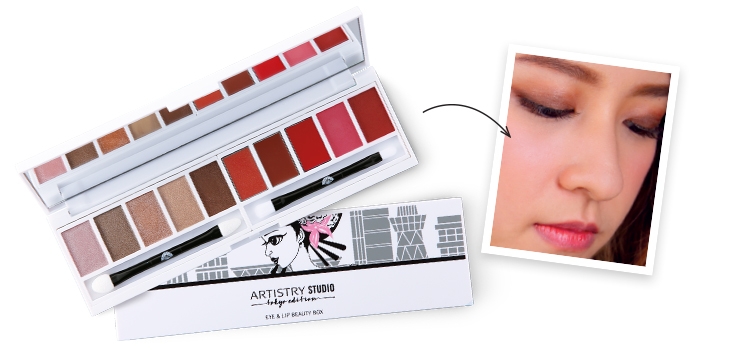 Monochromatic Makeup
This edgy look is all the rage in Tokyo. Choose one colour (try pink, red or brown) and use it on your eyes, lips and cheeks. The Eye & Lip Beauty Box comes with 10 eye-catching shades suitable for any skin tone.