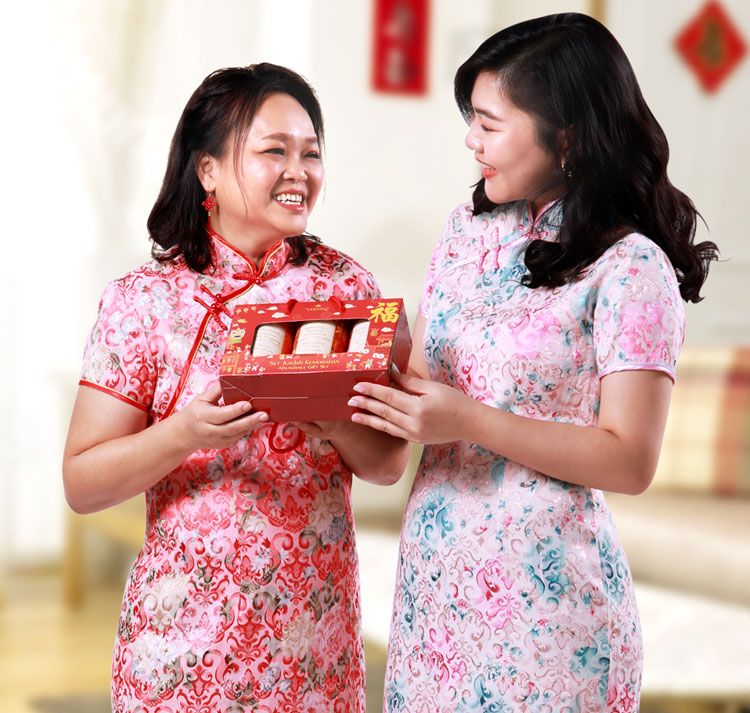 Chinese New Year is all about coming together to celebrate the start of a new lunar year with family and friends. What better way is there to celebrate the Lunar New Year than enjoying scrumptious festive snacks with the ones we all love and cherish so dearly?
Snack aficionados take pleasure in seeing how their favourite traditional treats can be given imaginative twists over the years. As you visit one home to the next, there's just no telling what yummy delight could be waiting for you on a coffee table or hamper somewhere.
Unique limited-edition gifts
To make the Year of the Rabbit special, surprise your loved ones by gifting this year's Chinese New Year limited festive offerings. From macadamias and almonds to cashews and quinoa, show your hosts or guests how much they mean to you with unique snacks that are made using premium healthy ingredients.
Available in two distinct variations – the Vergold Abundance Set and Vergold Golden Blessings Set – each special limited-edition gift set has three delectable snacks packaged in gorgeous canisters of festive design, which will surely turn heads and spread an abundance of festive cheer.
Wishing you days of Abundance & Golden Blessings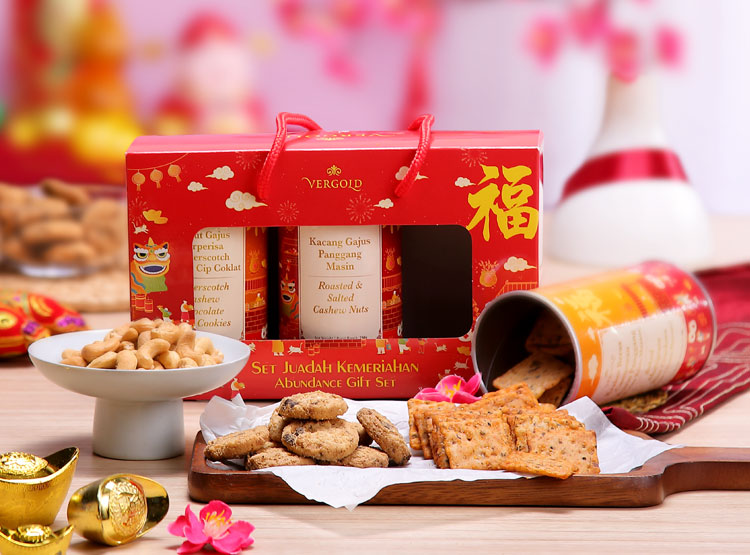 Usher in a good year with the Vergold Abundance Set that comes packed with Roasted Cashew Nuts (250g), Baked Multigrain Rice Crackers (90g) which are infused with an exciting sour cream flavour, and Butterscotch Cashew Chocolate Chip Cookies (150g) that will definitely appeal to all!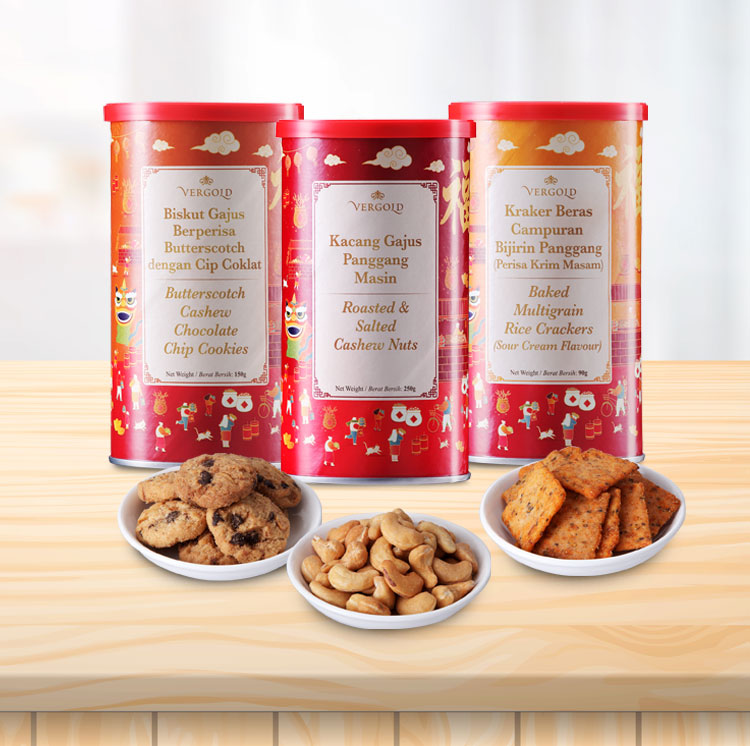 Incidentally, did you know that cashews are auspicious? Shaped like the gold ingots used as currency in the past, cashews are commonly associated with wealth – so if you wish to grow your fortune, eat more cashews!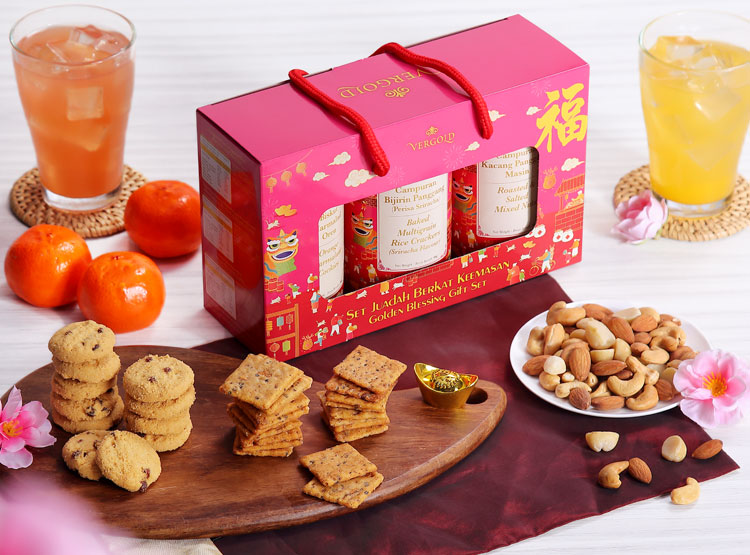 One can also invite many more blessings and joy this Lunar New Year with the Vergold Golden Blessings Set that comprises of Roasted Mixed Nuts (250g) with macadamia, almond and cashew nuts for that much needed variety, Sriracha-flavoured Baked Multigrain Rice Crackers (90g) which adds a little spicy kick to our snack selection and the auspicious Orange Marmalade Cookies (150g) to delight the unassuming taste buds of all your loved ones.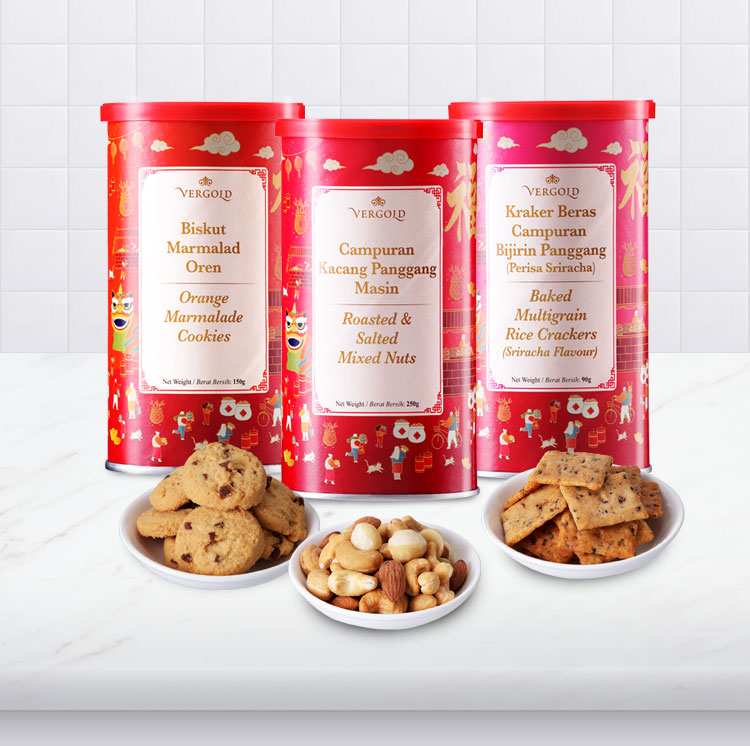 Be it with close family members whom we see regularly or the distant relatives we hope to grow closer to, this year's Vergold Chinese New Year gift sets will surely make snacking a fun and nutritious affair for all.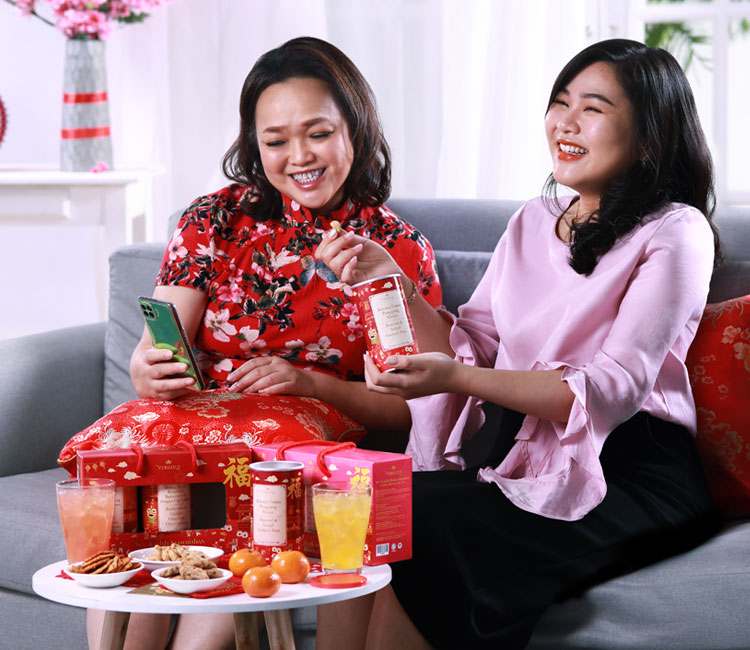 Better yet, double the happiness by purchasing both sets so that you can introduce not just three, but six unique new flavours to your loved ones during this Chinese New Year and have everyone in the household jumping for joy. Hurry – these limited festive offerings are only available while stocks last, so be sure to catch this rabbit while you still can!
Shop for these awesome festive gift sets and so much more at amway.my