Emerald Mohamad Rosli Saidin & Jamilah Osman
Bukit Mertajam | Shahrul Fahmee & Mazliatul Mokhtar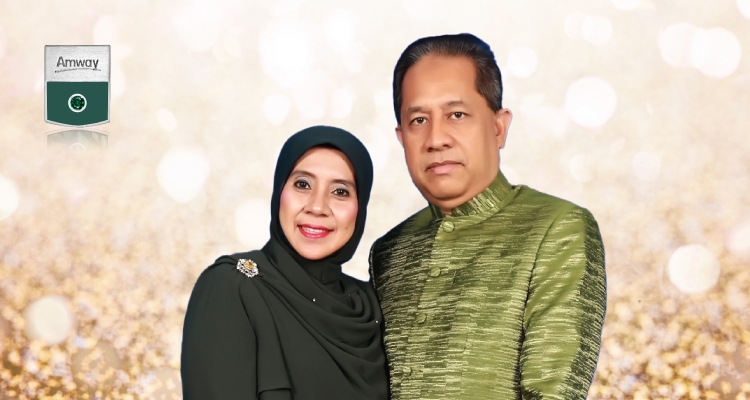 My wife was a government employee and I was a contractor. We discovered Amway in August 2012 when we first bought Nutrilite supplements and started using ARTISTRY products. It never crossed our minds to start a business as we were comfortable with our lives at that time.
It all started when we attended the Moving Up Seminar organised by Founders Double Diamond Abdullah Nafiah & Mariam Omar in 2013 at Sungai Petani, Kedah. Our perception towards Amway totally changed then; we became determined to build our own business and started setting goals.
In 2014, we qualified for the Amway Leadership Seminar (ALS) for the first time to Auckland. We also made it to the 2016 ALS Mediterranean Cruise, 2017 ALS Hawaii, 2018 ALS Hokkaido and 2020 ALS Sydney. We also qualified for the 2021 ALS Alaskan Cruise.
We would like to thank our sponsors Noorhiyati Mohd Hussain & Hamid Saad, Founders Double Diamond Shahrul Fahmee & Mazliatul, Founders Double Diamond Abdullah & Mariam and also our parents. Congratulations to all members of our organisation for your teamwork.
We are what we think. So always have a positive mind and attitude, be confident and believe in yourself, be patient and persevere, and success will surely be yours.