Founders Emerald Hasmiah Bahari
Kuala Nerus | Mohd Khairil Mohamed & Fatimah Sidek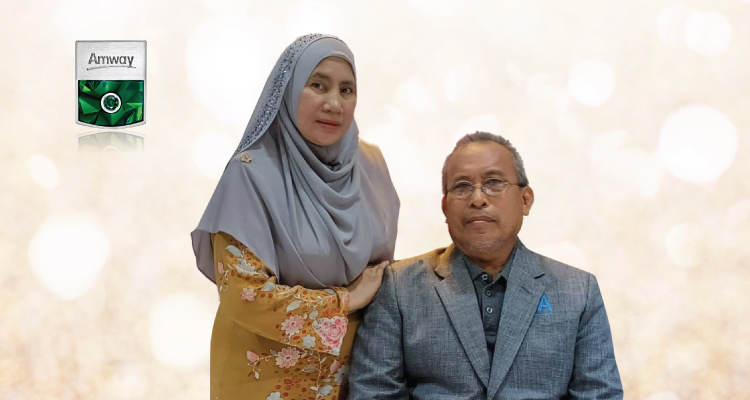 The thing that attracted me to Amway initially was none other than its wide range of quality products. Over time, I realised that the Amway Business Opportunity can be very lucrative. I also learn that age is not an obstacle for us to achieve our dreams in this business.
The Amway business is truly unique as everyone can experience success no matter who they are or their current standard of living. No one fails at building an Amway business except those who have stopped trying. Our hard work yielded unbelievable results and rewards. We had the opportunity to travel with Amway to Dubai and we can't wait to travel again.
For that, we would like to thank our sponsors, Emerald Mohd Khairil Mohamed & Fatimah Sidek and Founders Double Diamond Salahuddin Abdullah & Nor Fauzana . We would also like to thank our family members who always motivated and boosted our morale, so we can continue to progress and achieve a higher level of success. We intend to share this opportunity with more people so they too can enjoy what we have experienced. Lastly, never forget your dreams no matter how busy your life is.