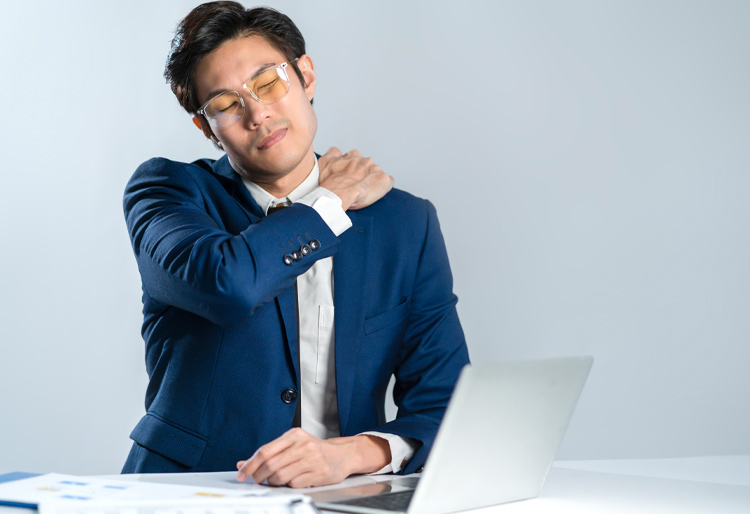 Regardless of your age or socioeconomic background, stress is an inevitable part of daily life. Even with a healthy body, stress can affect your mind, leading to physical symptoms such as headaches and chest pains, while also manifesting as mood problems like sadness and anger.
That's why after a long and stressful day, there's nothing better than retreating to the comfort of your home and enjoying a great massage to melt away all stress. Here's how the new Gintell StarWay Massage Chair enhances your wellbeing: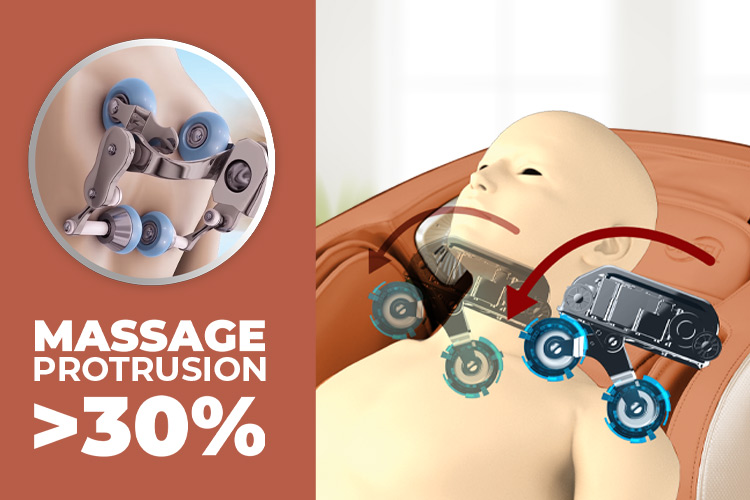 Deeper massage than ever before
Powered by Humanized Massage Technology, which features 30% more massage protrusion, you can simply close your eyes and let your mind be transported to a wellness spa. The Gintell StarWay Massage Chair soothes your body with 8 massage techniques that go a long way in helping you release tension in muscles where stress commonly manifests. As your muscles begin to relax, you can feel the stress melting away while a wave of relaxation washes over your entire being.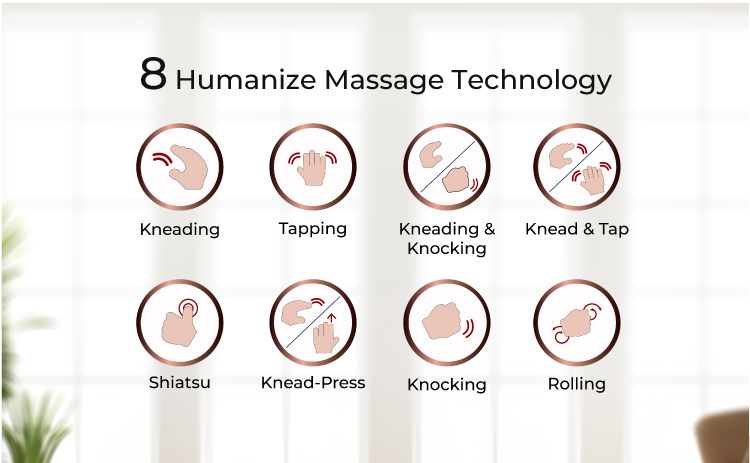 This deep massage enhances blood circulation throughout your body, improving the delivery of oxygen to your brain and encouraging essential nutrients towards your muscles and tissues. This results in a heightened sense of relaxation and the release of stress from both your mind and body.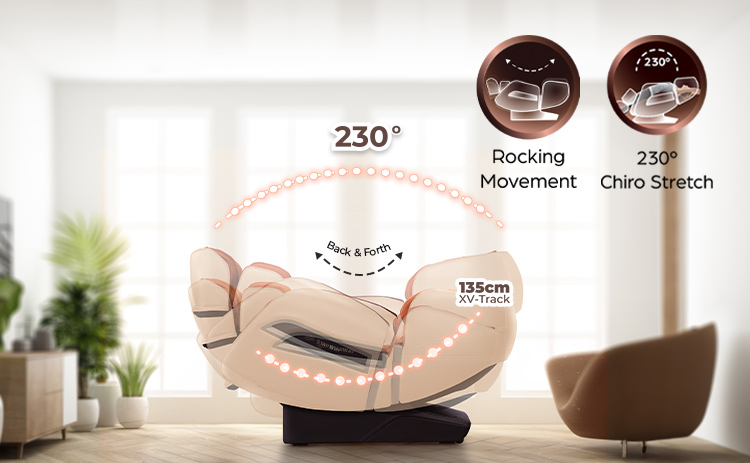 Stretch and massage the stress away
Besides tension in our muscles, stiffness in our joints and bones can also cause pain and lead to further stress. The Gintell StarWay Massage Chair is equipped with a 230-degree Chiro-Stretch feature that tilts you backward and stretches you all the way from your ankles to your knees, waist and shoulders. This provides relief as well as a light and nimble sensation as it restores mobility, flexibility and proper alignment to your body.
Rockabye baby, with a deep massage
With a 135cm XV-Track, the Gintell StarWay Massage Chair enhances your massage experience by gently swaying back and forth as you rest on it, creating a deep sense of tranquillity that simulates the gentle embrace of a parent rocking their baby to sleep.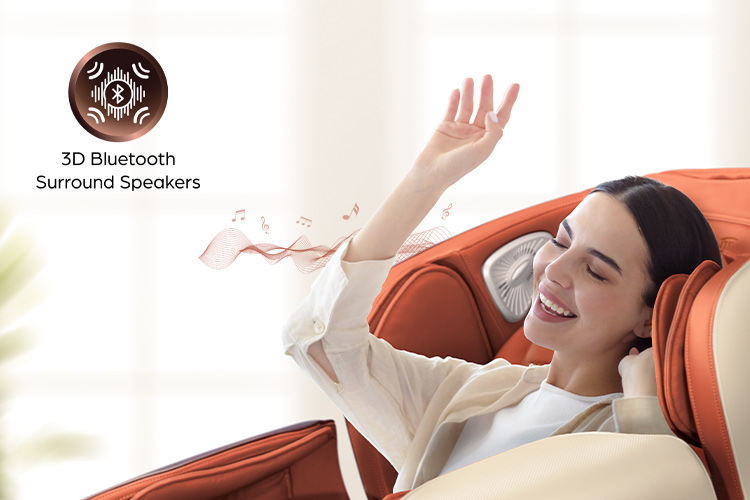 Massage in the little things that count
Music is therapy for the soul. Whether it's Lo-Fi beats, your favourite K-Pop dance track, or heavy-hitting rock, the playlist is in your hands with the Gintell StarWay Massage Chair's 3D Bluetooth surround speakers that bring you the bliss you identify with.
Then there's the palm acupuncture massage, which gently yet firmly squeezes your hands to provide an unrivalled acupuncture experience on your palms. In addition to hand massage, the X-Flexology system offers your feet some much-needed reflexology to enhance your breathing, prevent sinus infections, detoxify your system and improve oxygen flow to all your vital organs.
Wellness begins with a massage at home
Make your home a true sanctuary. The Gintell StarWay Massage Chair can effectively relieve everyday stress and instil a deep sense of peace and relaxation in your body and mind. After each massage session, you can confidently stand with relaxed muscles and a clearer state of mind, helping you prepare for the day ahead or, even better, enjoy the improved sleep that so many rarely experience.
Discover the Gintell StarWay Massage Chair today! Your mind and body will thank you for it.