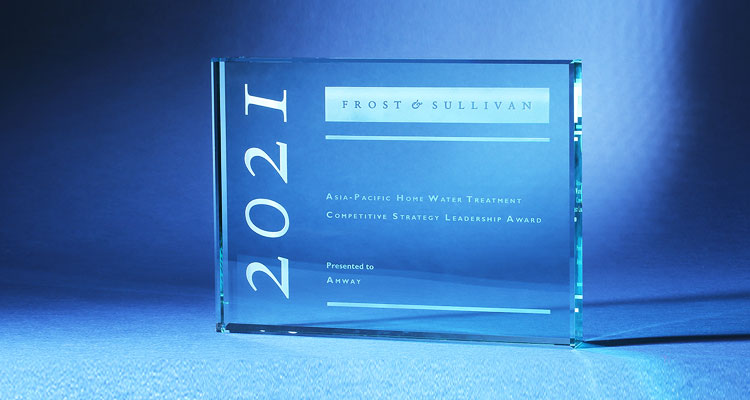 Recognising eSpring's sustainability, cost-effectiveness and cutting-edge technology that dramatically improves accessibility to clean water, Amway has been awarded the 2021 Frost & Sullivan Asia-Pacific Home Water Treatment Competitive Strategy Leadership Award for 12 consecutive years. ​
"Amway sets itself apart in the market with eSpring by capitalising on its robust brand reputation and 20 years of experience and research and development. It is one of the top-selling brands of home water purification systems in the Asia-Pacific region and the world with more than 6.2 million units sold in 48 countries and territories," said Iqra Azam, best practices research analyst at Frost & Sullivan. "Every eSpring unit accommodates the equivalent of 10,000 500-milliliter water bottles, decreasing plastic water bottle use on a large scale.​"
Every year, Frost & Sullivan presents this coveted award to the company that has leveraged competitive intelligence to successfully execute a strategy that ultimately results in stronger market share, competitive brand positioning and customer satisfaction. Despite challenges faced during the pandemic, Amway successfully modified its marketing strategy by offering significant discounts on individual products while strengthening its digital presence and social networks at the same time.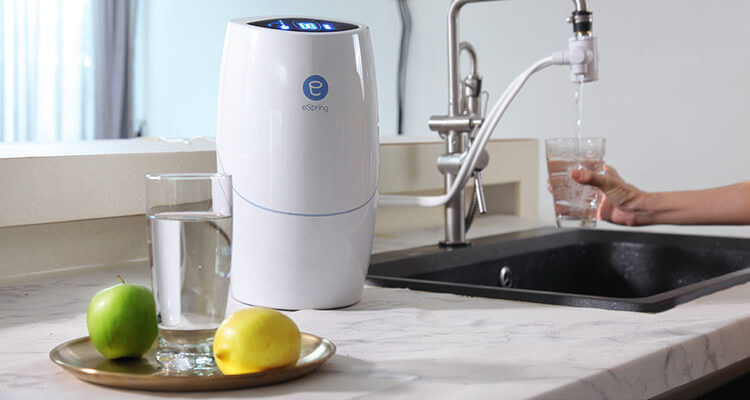 This enabled the company to reach more customers and solidify its customer-centric approach to provide optimal customer experiences based on feedback analysis. Apart from that, eSpring's advanced carbon filter and ultralight technology significantly reduces its environmental footprint while providing clean, fresh-tasting water at home with the highest standard of the industry.
"The eSpring unit's distinctive features make it appealing to customers. Its high-quality filtration system has a 0.2-micron filter that can remove almost 140 contaminants, such as organic and inorganic compounds, pesticides, industrial chemicals, fine particles, and biological hazards," said Azam. "Frost & Sullivan recognises Amway for significantly contributing to the environment through its innovative and comprehensive product."
Learn more about eSpring Water Treatment System at Amway.my