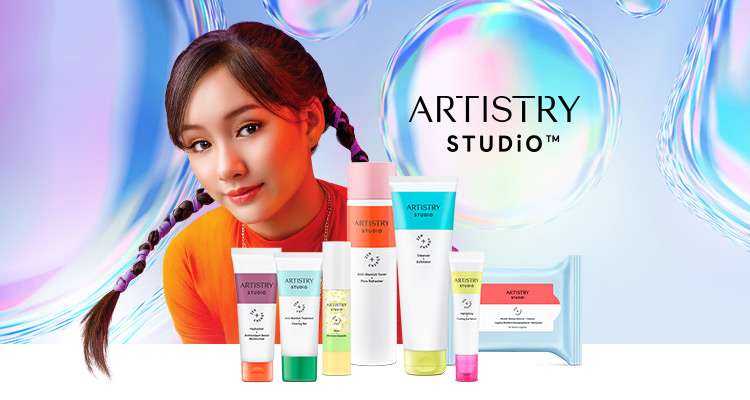 About the All-New ARTISTRY STUDIO SKIN
ARTISTRY STUDIO SKIN is an all-new range of skincare products that are formulated for young skin. For teenagers, skincare routines (especially the 10-steps routines popularised on social media) can get very overwhelming. And we want to make the experience fun with vibrant packaging and refreshing scents, so teenagers are excited about skincare!
This is accomplished by minimalising the routine to a simple and easy-to-follow regime.

Why is ARTISTRY STUDIO SKIN good for young skin?
Every ARTISTRY STUDIO SKIN product, of a range of 7 products, contains a "ZEN" ingredient and an "ENERGY" ingredient. Together, this powerful duo forms the heart of this effective, multi-functional, fun skincare line. So, what exactly are the effects of ZEN + ENERGY on young skin's concerns such as dullness, oily skin and acne? And just how effective is this powerful duo?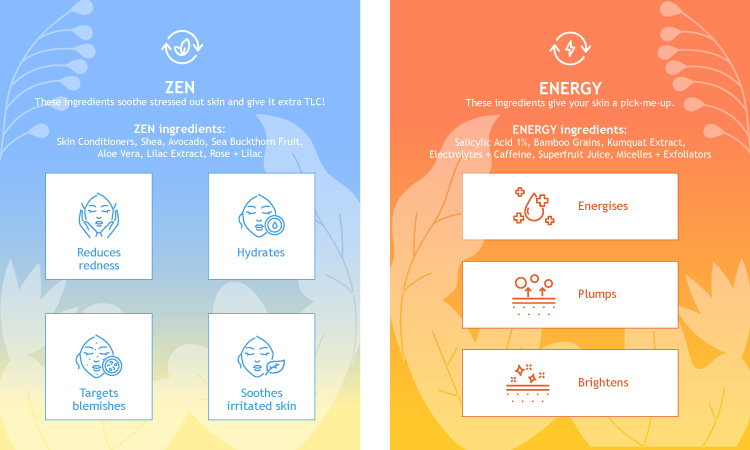 Here's what our young users have to say: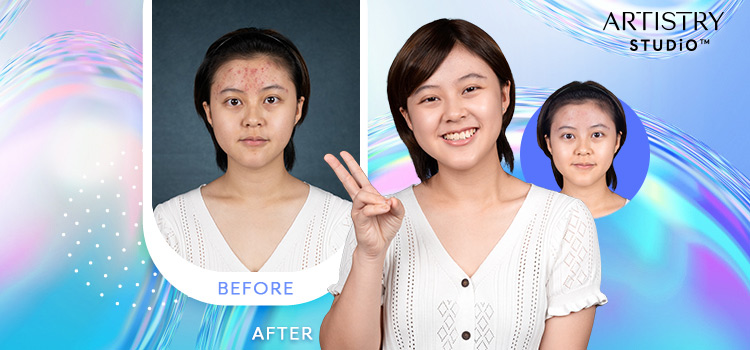 Yaw Jia Jye (19)
I would say that my biggest skin concern is acne. My skin used to look very bumpy and red. As a Mass Communication major, I would feel very self-conscious whenever I am in front of the camera.
After using the Done With Zits (Acne Treatment + Clearing Gel), my skin has improved. My skin looks healthier, and my acne breakouts has reduced. The best part; my acnes are no longer painful! Now I'm happy to report that I'm more confident when completing camera-facing tasks!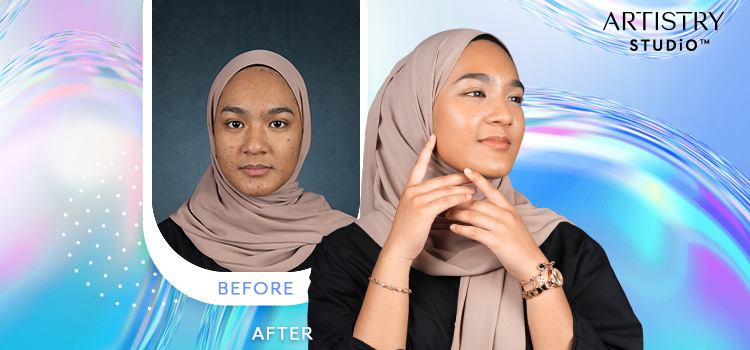 Shaqeera Durrani Shamsul Effendy (18)
My main skin concern is acne scars. Even when I'm not breaking out, my skin still looks uneven because of the marks. I've tried many drugstores skincare product, and none of them work. Some even made my skin worse! I was so desperate that I even tried to use DIY skincare hacks that I found on the Internet!
I decided to give ARTISTRY STUDIO SKIN a shot because it claims to be vegan and is made without animal testing among many other ARTISTRY Clean promises.
Ever since I started using My Main Squeeze (Hydration + Antioxidant Boost Moisturiser) and On The Go Glow (Glow + Moisture Ampoule), my skin feels more hydrated, and I noticed the acne scars are less visible.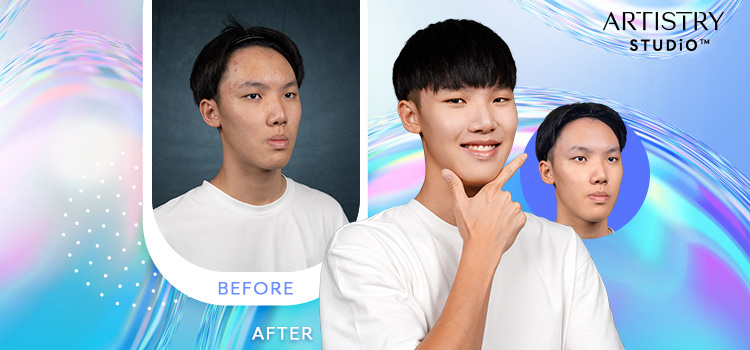 Lee Hoong Xun (17)
I'm a basketball player, so I train every day. I enjoy the sport because I get to play with my team and friends. On the flip side, all that physical activity makes me sweat a lot and that causes redness on my face. When I started using ARTISTRY STUDIO SKIN, I was hoping that it would help reduce the redness and even out my skin tone – and it did! My skin looks healthier! Even my mom says I look more handsome now.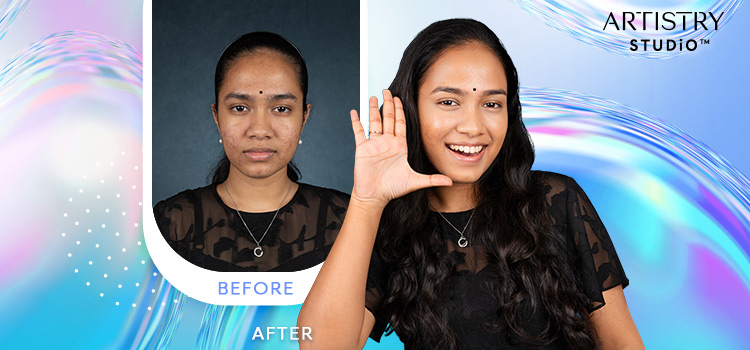 Thenmoli Ravi Annamalai (18)
I'm a student and a Bharatanatyam (Indian classical dance) dancer. When I'm performing, I usually wear stage makeup and that tends to be very heavy makeup because it must be visible from some distance.
I love what I do but wearing heavy makeup so often has taken a toll on my skin. My skin had a lot of acne scars and large pores which I'm quite self-conscious about, especially when I hang out with my friends. I started using the Clean Start (Micellar Makeup Remover + Cleansing Wipes) to clean my face daily to clean my face after my dance performances. The efficacy really surprised me!
After using the range, my skin is more hydrated. I now have healthier skin, with fine pores. Thankfully, ARTISTRY STUDIO SKIN came to my rescue!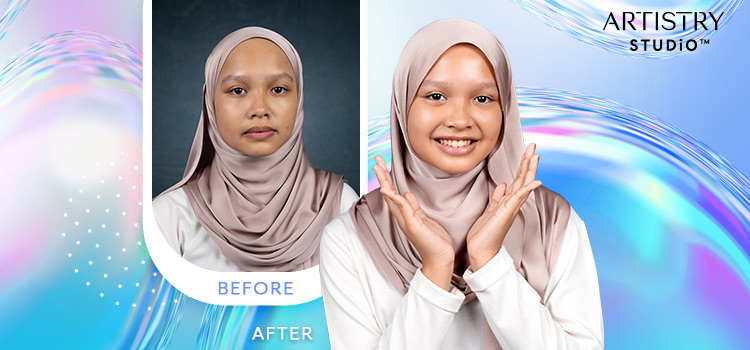 Nur Wahidatul Najihah Mohd Mohehafiz (16)
I have a confession - I love to eat spicy food! But as you might know, spicy food and healthy skin don't go together. So, my skin used to look very dull and dehydrated and I was hoping that ARTISTRY STUDIO SKIN would help with that.
And it totally worked. My skin now looks more even, hydrated and it feels plump and soft to touch. I've chosen ARTISTRY STUDIO SKIN to have healthy-looking skin too!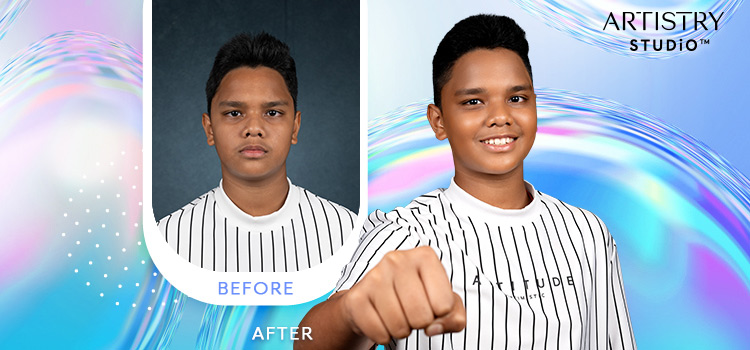 Sarveshwaran A/L Mugunthan (13)
I love to play football. In fact, I'm part of the school football team. My main skin concerns are oily and dull skin. And because I spend a lot of time playing football under the sun, my skin tone was uneven.
This is my first time using skincare products and it has been a great experience so far! ARTISTRY STUDIO SKIN has helped my skin to appear less oily and more hydrated. Even my complexion has improved – it's more even now! I'm excited to continue taking care of my skin with ARTISTRY STUDIO SKIN.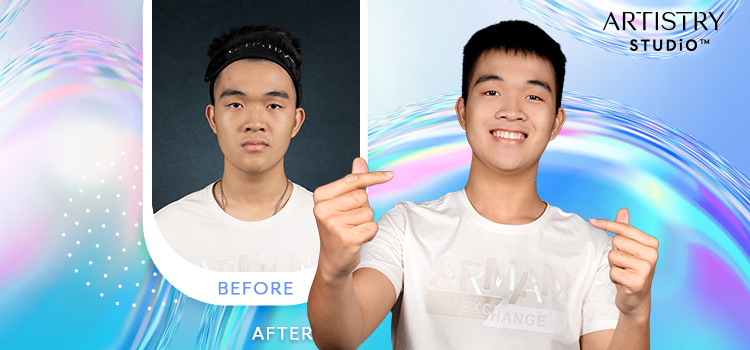 Tan Hao Xin (15)
I'm a gamer. Gaming is fun, but it's not surprising that long exposure to blue light has caused my skin to be very dry.
The Eye Look Energised (Highlighting + Cooling Eye Serum) has really helped improve the condition of the around my eyes. Since I've started using it, my dark circles have reduced, and my eyes have gotten brighter. My overall skin also looks better. Thanks ARTISTRY STUDIO SKIN!
Note: Some responses have been edited for length and/or clarity.
Looking to transform your skin as well? Discover the collection here: https://www.amway.my/artistrystudioskin