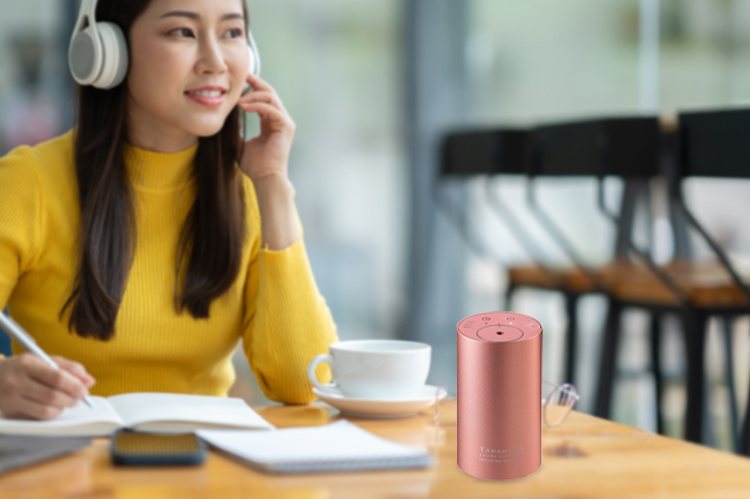 With growing awareness on the importance of good mental health, more and more people have discovered diverse ways to relax, balance and recharge the mind as well as the body. This includes eating a healthy diet, exercising regularly, getting enough sleep and even exploring the benefits of natural remedies such as massage and aromatherapy.
But in the era of modern medicine and with increasing advancements in science and technology, how did this age-old wellness practice manage to stand its ground? Let's learn more about the potential health benefits of 100% pure essential oils and their uses in aromatherapy.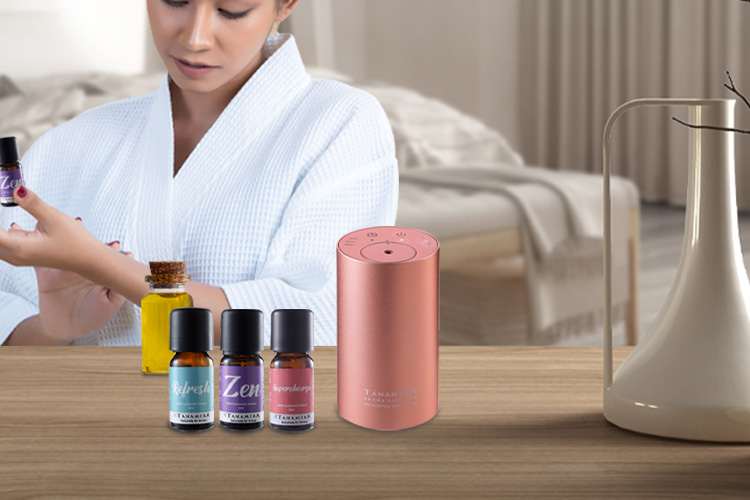 What is aromatherapy?
Aromatherapy refers to the practice of using essential oils to address specific physical and mental health concerns. This can be done by diffusing the essential oils in a room, dabbing them on a clean handkerchief to inhale periodically or mixing them with carrier oils to use as massage oils.
For safety and optimum efficacy, it is important to use only 100% pure essential oils. Also, because essential oils can be very potent, it is not recommended to apply them directly onto the skin without first diluting them in carrier oils, even if you do not have sensitive skin.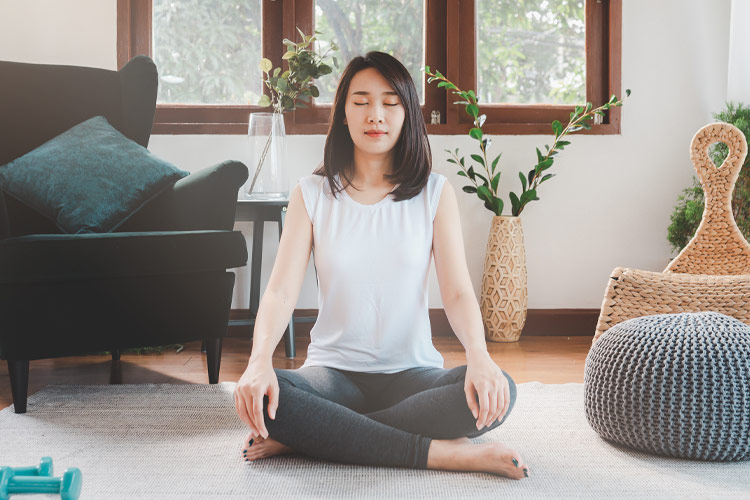 Does aromatherapy boost physical wellness and mental health?
Scientists believe aromatherapy can potentially stimulate sensory receptors in your nasal passages, leading to the transmission of signals via your nervous system to your brain.
These essential oils may trigger specific regions within your brain, such as the limbic system, which influences your emotional state. Additionally, they may influence your hypothalamus, prompting the production of mood-enhancing substances like serotonin.
Research has shown that aromatherapy can be beneficial in various ways, from managing nausea to relieving stress and anxiety1. Used for thousands of years, it is also especially beneficial for improving the physical and mental health issues for middle-aged and elderly people2.
What are some of the essential oils used in aromatherapy?
Bergamot – improves memory and focus, promotes optimism and reduces anxiety
Grapefruit – boosts focus and mood, alleviates negativity and declutters thoughts
Spearmint – has a balancing and uplifting effect, enhances focus, positivity and optimism
Lemongrass – overcomes nervousness and eliminates mental fatigue
Eucalyptus – promotes easy breathing and a calm atmosphere
Orange – helps reduce pulse rate
Lemon – instils a relaxing ambience to improve mood
Nutmeg – promotes alertness and increases energy levels
Roman Camomile – relieves tension and irritability
Clary Sage – induces relaxation, clarity and calmness, alleviates dizziness and anxiety
Bergamot – promotes relaxation by reducing feelings of tension
Lavender – reduces anxiety, restlessness, agitation, poor sleep and nervousness
Why not boost your mental health with essential oil blends from Tanamera? Here's a quick look at our much-loved range:
Discover the mental health benefits of aromatherapy today!
Disclaimer: These products are not intended to treat medical conditions. If you have pre-existing medical conditions, please consult your physician or healthcare professional prior to using any essential oils for aromatherapy.
Resources:
Farrar AJ, Farrar FC. Clinical Aromatherapy. Nurs Clin North Am. 2020 Dec;55(4):489-504. Epub 2020 Sep 28. PMID: 33131627; PMCID: PMC7520654. doi: 10.1016/j.cnur.2020.06.015
Ke M-H, Hsieh K-T, Hsieh W-Y. Effects of Aromatherapy on the Physical and Mental Health and Pressure of the Middle-Aged and Elderly in the Community. Applied Sciences. 2022; 12(10):4823. https://doi.org/10.3390/app12104823