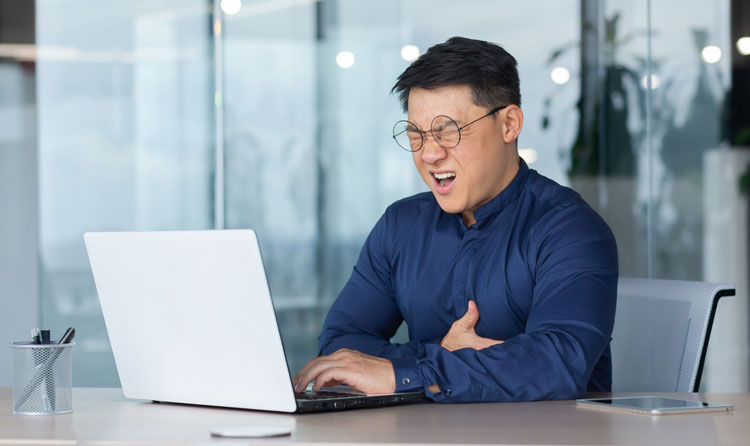 In recent years, we've seen more cases of healthy individuals unexpectedly dying of heart attacks, some of them as young as in their 40s. And with our nationwide love of rich (often greasy, fatty and sugary) cuisine, Malaysia is no exception.
According to the Ministry of Health, Malaysians are now developing heart disease at a significantly younger age compared with their peers in other countries1. In 2017, Malaysians developed heart disease as early as 58 years of age.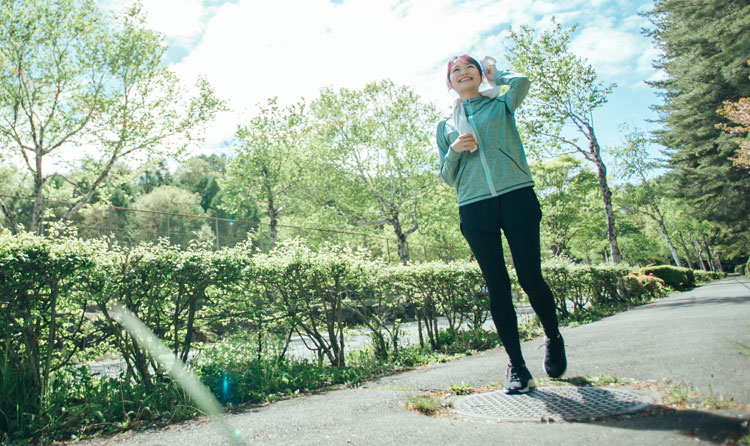 Can you walk your way to a healthier lifestyle?
Research indicates that walking between 6,000 and 9,000 steps each day is linked to a lower risk of cardiovascular disease for older adults2. Furthermore, the American Heart Association suggests that even a brisk 20-minute walk (30 minutes if possible) daily can help maintain cardiovascular health and reduce the risk of heart disease3.
There is no denying that regular exercise combined with a balanced diet (think plenty of whole grains, fruits and vegetables) is crucial for a healthy lifestyle. That said, not everyone is blessed with easy access to a safe and unpolluted, let alone verdant space that would be ideal for daily walks.
Time to take your home workouts to the next level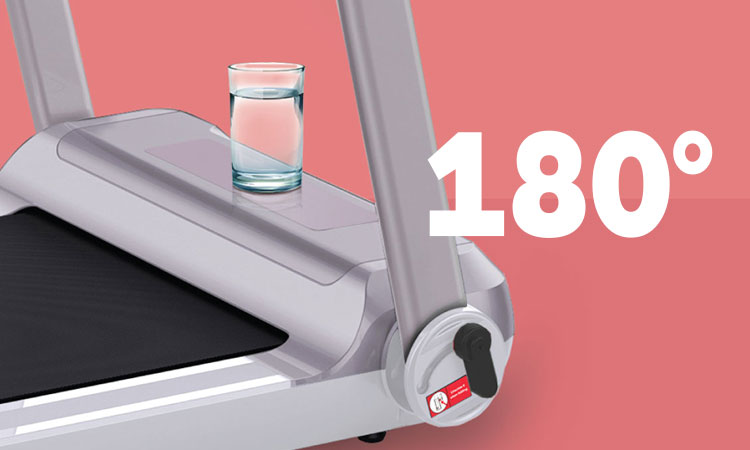 With 36 pre-set health programs and a speed range of up to 12km per hour, the Gintell Walking Pad offers a convenient and safe way to exercise at home. Its advanced 180° stabilisation with High Density Board helps prevent injuries while its cushioning technology absorbs approximately 35% of impact to protect your vulnerable hip, knee and ankle joints.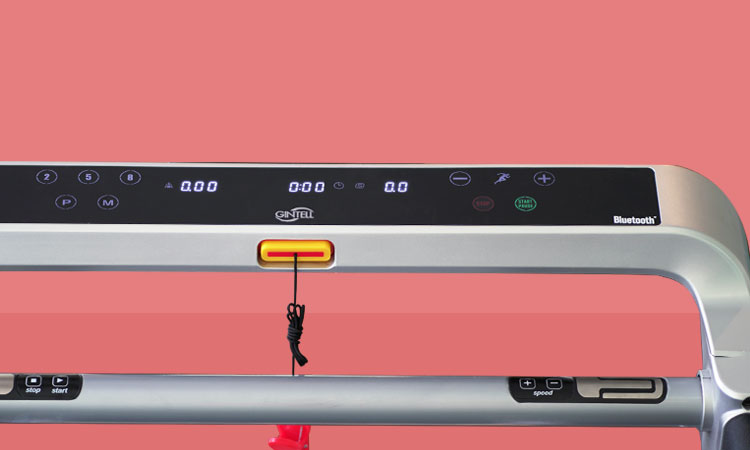 In addition, the easy-to-read LED panel allows you to track your daily progress with distance, calories, step count, time, speed and pulse all at a glance. You can even connect to a Virtual Exercise Environment and workout with friends and family via the Gintell Fit app.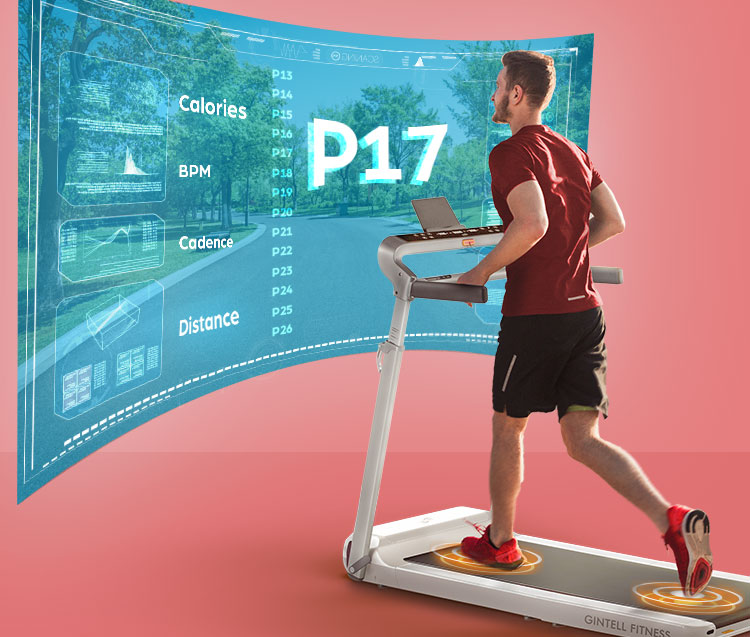 Did you say 36 pre-set health programs?
Yes, we did. Because fitness levels and health needs vary from person to person, the 36 pre-set health programs are tailored for multiple levels of fitness to meet different needs:
Start with programs P1 to P9 for Stamina Boosting before moving on to P10 to P18 for Fat Burning. If you're ready to go hard core, choose from P19 to P27 for Fitness Training and finally, P28 to P36 for the ultimate Athlete Building.
As you progress, you can steadily work your way up to varying levels of heart rate intensity to experience multiple health benefits:


Low – increase basic endurance and recovery
Moderate – increase aerobic fitness
High – increase oxygen capacity and burn calories
Max – increase endurance and total exercise capacity
Luxurious in design, this compact walking pad is easier to move around compared to traditional treadmills. So, if you get bored of your usual view, you can change it by exercising in any room you like! It also folds up to save space and fits neatly under your bed or in a corner.
What are you waiting for? Get the Gintell Walking Pad at Amway.my today!
Please click here to check if your delivery address is within deliverable areas before ordering.
References:
Amanda E. Paluch, Shivangi Bajpai, Marcel Ballin, David R. Bassett, Thomas W. Buford, Mercedes R. Carnethon, Ariel Chernofsky, Erin E. Dooley, Ulf Ekelund, Kelly R. Evenson, Deborah A. Galuska, Barbara J. Jefferis, Lingsong Kong, William E. Kraus, Martin G. Larson, I-Min Lee, Charles E. Matthews, Robert L. Newton Jr, Anna Nordström, Peter Nordström, Priya Palta, Alpa V. Patel, Kelley Pettee Gabriel, Carl F. Pieper, Lisa Pompeii, Erika Rees-Punia, Nicole L. Spartano, Ramachandran S. Vasan, Peter H. Whincup, Shengping Yang, Janet E. Fulton and for the Steps for Health Collaborative. 2023. Prospective Association of Daily Steps With Cardiovascular Disease: A Harmonized Meta-Analysis. Circulation. 2023;147:122–131. https://doi.org/10.1161/CIRCULATIONAHA.122.061288.
Jerome GJ, Boyer WR, Bustamante EE, Kariuki J, Lopez-Jimenez F, Paluch AE, Swift DL, Webber-Ritchey KJ, Barone Gibbs B; on behalf of the American Heart Association Physical Activity Committee of the Council on Lifestyle and Cardiometabolic Health; Council on Cardiovascular and Stroke Nursing; Council on Clinical Cardiology; and Council on Peripheral Vascular Disease. Increasing equity of physical activity promotion for optimal cardiovascular health in adults: a scientific statement from the American Heart Association. Circulation. 2023;147:1951–1962. https://doi.org/10.1161/CIR.0000000000001148