What is Centella?
'Centella asiatica', also known as Pegaga, Indian Pennywort or Gotu Kola, is a plant found in many Asian countries. Rich in vitamins, it is often eaten raw because of its high nutritional value. It has been a component of traditional Malay medicine for generations and is also used in Japan, India, China and Indonesia.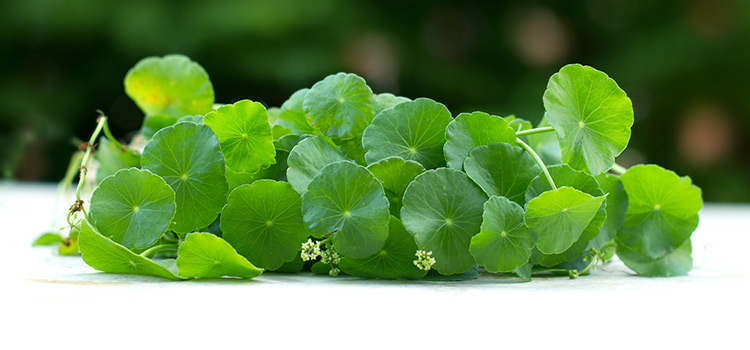 This plant can also be consumed in more convenient forms such as juice, capsule or powder. Some of the health benefits of Centella include its ability to:
cure nerve-related illnesses
stimulate the brain
cure eye issues
treat skin damage
improve blood circulation
Besides being consumed as a health supplement, Centella is also used as an ingredient in skincare products such as facial cleansers, creams and masks.
Amway's in-depth scientific research has found Centella to be highly beneficial for the skin and overall beauty, leading to its use as one of the main ingredients in the ARTISTRY Blooming Sleeping Mask. Fermented Centella or Fermentia CICA is clinically proven to soothe skin inflammation, moisturise, and revitalise skin damaged by UV rays and pollution, making this mask a must-have.
With consistent and continuous use, the ARTISTRY Blooming Sleeping Mask:
Revives skin
Using the ARTISTRY Blooming Sleeping Mask will help moisturise and cool your skin, rejuvenating it for that healthy youthful glow.
Reverses the loss of skin elasticity due to ageing
Continued exposure to pollution, UV rays and skin-drying elements leads to signs of ageing. The ARTISTRY Blooming Sleeping Mask helps the skin to recuperate after a long day of exposure to such elements that harm the skin as you go about your daily lives.
Reduces toxins in the skin
This mask contains antioxidants that help neutralise toxins from make-up and air pollution.
Moisturises the skin
The nourishing properties of Centella help retain the moisture of the skin from deep within.
Reduces acne marks and scars
With continuous use, it helps reduce acne marks and scars as well as skin blemishes.
Who should be using the ARTISTRY Blooming Sleeping Mask?
This mask is suitable for men and women who prioritise the health and beauty of their skin and would like to look youthful. If you are a heavy make-up user, we recommend adding the ARTISTRY Blooming Sleeping Mask to your skincare routine to give your skin a break.
For those who are active, constantly exposed to the sun or spend a lot of time outdoors, the use of this mask will help to rehydrate your skin which could turn dry due to such activities.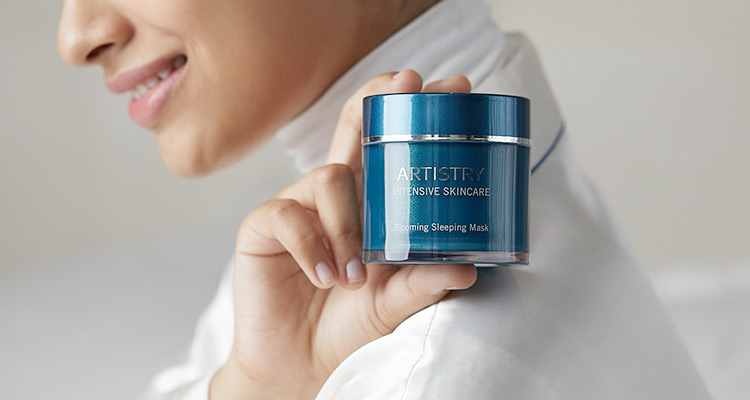 How to use the ARTISTRY Blooming Sleeping Mask effectively?
The ARTISTRY Blooming Sleeping Mask should be applied at night before you sleep and left overnight for optimum results.
First, clean your skin using a suitable cleanser. Next, make sure you have completed your basic nightly skincare regime. Only after all that should you be applying the ARTISTRY Blooming Sleeping Mask to relax your skin. It can be used daily or 2-3 times a week. It is very easy to use as you do not have to wash it off, neither is it messy as the creamy texture is soft and light.
So, what are you waiting for? Get glowing, elastic and youthful-looking skin with the ARTISTRY Blooming Sleeping Mask!