The Right Water Treatment System for Your Home
Here are a few points to consider when checking out water filters:

Workload
How clean is your water before it gets filtered?
Areas with particularly bad water may need additional equipment such as a prefilter to prevent your main filter from being overloaded and the more work they go through the sooner parts will need replacing.
How many people are there in your house?
A large family with high consumption will need a filter that can process relatively large amounts of water quickly. You don't want to be standing around waiting for your water.
Amway's eSpring Water Treatment System can filter 5,000 litres of water or filter water for a whole year (whichever comes first) before needing to change the filter. It also has an "Instant On" feature to make sure everything works as soon as you press the button, so no need to wait.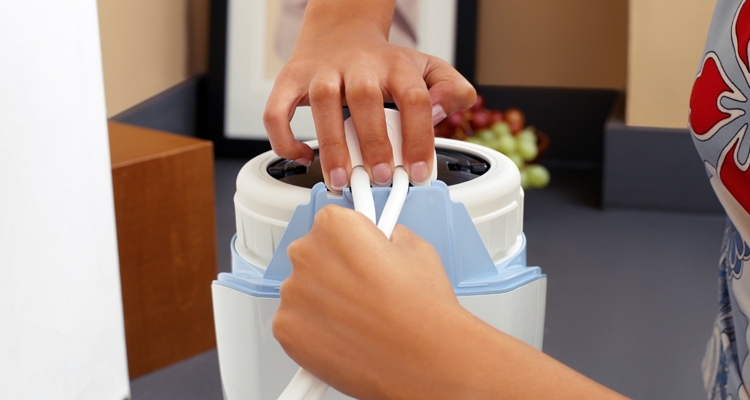 Ease of use and installation
Installation can be tricky, many filters come with multi-stage filtration systems and each stage has its own parts that need to be monitored and replaced to maintain optimal performance.
Do you wait for the water to start tasting funny before changing any of the filters? How long have you been drinking poorly filtered water before you realise?
eSpring has a "Smart Chip" which connects to the system's LED monitor display to tell you if there are any problems. The monitor also lets you know when you need to change the cartridge which is simple to do and requires no special tools.

Capabilities
With all the various pollutants getting into the water supply you really need to think about what your water filter can do, can it remove these contaminants from your water?
Heavy metals
Bacteria and viruses
Volatile Organic Compounds (VOCs)
Industrial and agricultural chemicals
Microplastics
Our water filtration system features a UV light system that destroys 99.99% of waterborne bacteria and viruses. This is paired with an activated carbon filter in the cartridge that effectively reduces 140 health-effecting contaminants without filtering out beneficial minerals like calcium and magnesium.

Economy
If your family consumes a lot of water, you don't want to be changing parts every month. Another consideration is the cost, buying bottled water can be very expensive and you may want to consider that when weighing up the costs of a home filtration system.
A single Amway eSpring filter cartridge can process enough water to replace 10,000 bottles of water!

Certification
Any manufacturer can make claims about their products but how many can say that they've been independently tested by bodies such as the NSF, as well as being manufactured in compliance with ISO13485? An organisation that sets the health and safety standards for products across almost all industries all over the world, it pushes products beyond the limits recommended by their manufacturers.
The eSpring Water Treatment System was the first water filter system to be awarded 3 certificates for safety, performance and structural integrity. Among its many certifications and awards, the eSpring holds certifications for NSF/ANSI Standards 42,53,55,401,P473 and P477.
To top that off, the eSpring holds the Gold Seal from the Water Quality Association and has won the Readers Digest Most Trusted Brand Gold Award since 2005.
Tempted yet? Sate your curiosity and thirst for knowledge about the eSpring Water Treatment System here. Stop by and check out the Atmosphere SKY as well to fill your home with the best quality air and water.