Are you looking for cleaning supplies to get your home looking like new? When choosing cleaning products, it's a good idea to look for biodegradable formulas that are free of phosphates and chlorine, making them safer for the environment and for you (Too much phosphate in waterways causes excessive plant growth that can choke out other organisms).
You can also shop smart by looking for concentrated products that use less to get the job done. And, to protect your skin, make sure they are dermatologist tested for safety. Powerful disinfectant products are good, too, to protect against germs and viruses.
If you're starting from scratch, here's a list to get you started:
Kitchen cleaning products
A great kitchen cleaner will take you far in the kitchen and beyond; pick up a spray bottle or a squeeze bottle as well for convenience. In addition, a multi-purpose cleaner is also a good idea as it is suitable for multiple surfaces without fear of damage (when used correctly).
Tougher messes may need some scouring cleaner or scouring pads, and disinfectant cleaner is key before and after cooking. Other items include dishwashing liquid, kitchen towels, mop, broom and dustpan.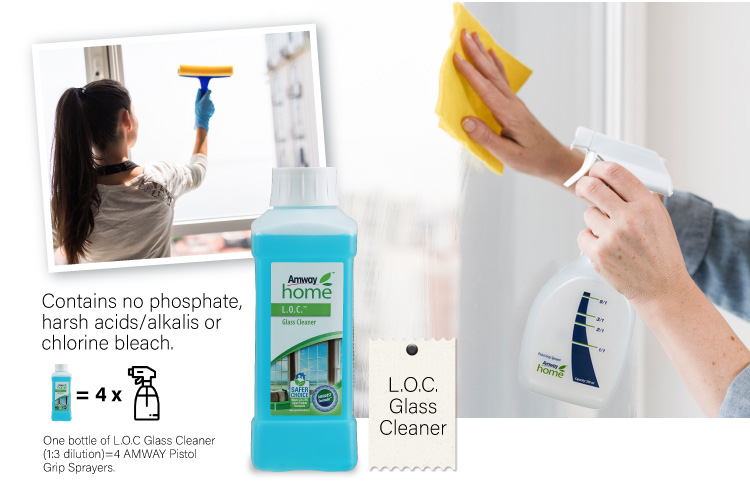 Toilet & bathroom cleaning products
For most bathroom tiles, you can use a basic bathroom cleaner that targets hard water spots, soap scum and other films that can develop. Follow up with a disinfectant.
You'll also need a toilet brush and a separate toilet cleaner formulated for that lovely task. And you'll want to keep glass cleaner in the bathroom cupboard to tackle the inevitable spots on the mirror. Choose an ammonia-free product to avoid noxious fumes.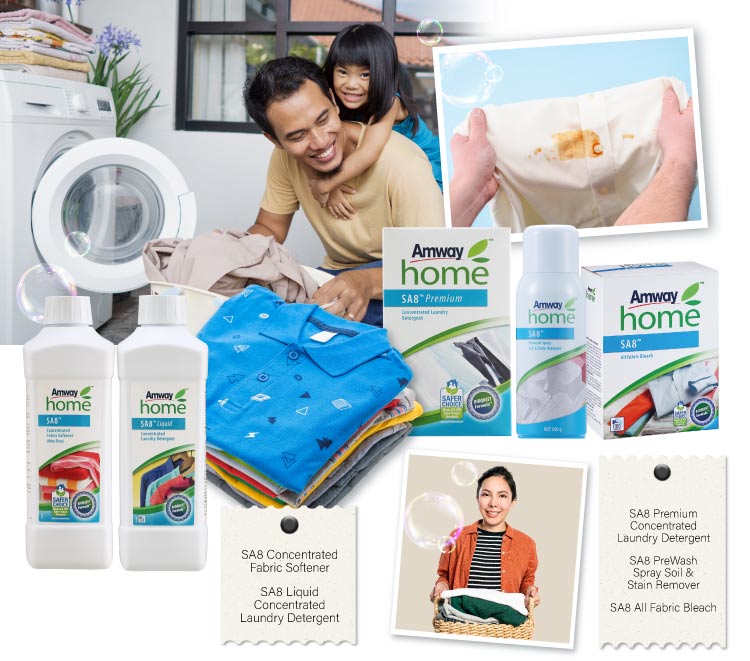 Laundry cleaning products
To get started, laundry detergent, prewash stain treatment and all fabric bleach should handle just about any laundry challenge you have. Add a fabric softener to naturally soften your laundry while reducing annoying static cling. Washing for a large family? Bulk buy your laundry detergent.
Most clothing labels will tell you what material your clothes are made of, how to wash them and which laundry detergent to use. Some fabrics will shrink if not washed in cold water or if they get put in the dryer. Read the labels and follow the instructions to protect your favourite items from becoming high-priced doll clothes.
Also, make sure you separate lights from darks. If you're not careful, a red sock could end up with your lights and your wardrobe will have a decidedly pink hue.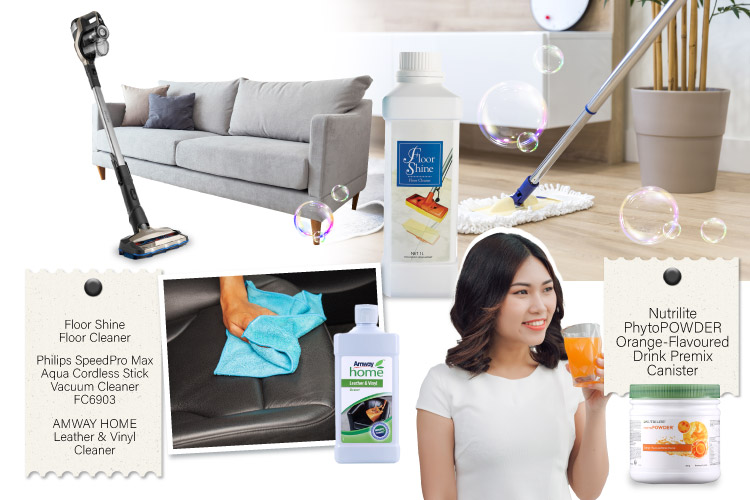 Miscellaneous cleaning tools
Dust spray and cleaning cloths are essential for a clean home. If you have hard floors, you'll need a dust mop. Carpeting, upholstered furniture, blinds and drapes will benefit from a good vacuum. If you have leather and vinyl items, you will need an abrasive-free formula specifically designed to clean them. A step stool can't hurt either, especially for any cobwebs you might spot in the upper corners of the room or if you want to enlist your children to help.
Finally, make sure you have a nice cold drink handy for when your cleaning is done. Hard work deserves a reward!
Look out for more home care tips at AmwayNow.my
Learn more about – and buy – any of these products at Amway.my