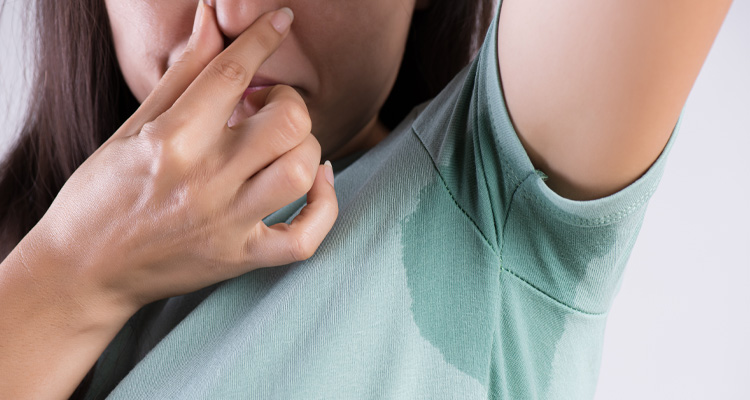 Everybody sweats, whether or not they are physically active, which can lead to less than pleasant issues with body odour. Although body odour can also be caused by the food we eat and changes in the weather or our body temperature, sweat in itself plays a key role in how we smell.
Typically, deodorant is used to kill the bacteria that cause body odour while reducing the strong smell of sweat. But what about its impact on our clothes?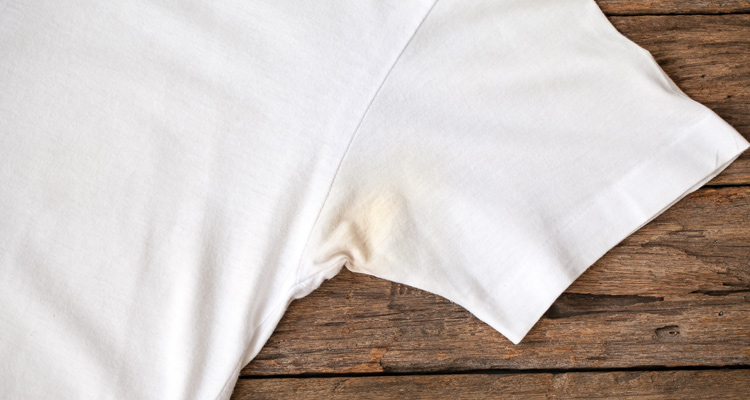 Does deodorant really damage clothes?
One of the problems that arises from the use of regular deodorant is the stains left behind on clothes when chemicals in the deodorant react with sweat. This can potentially damage clothes or leave stubborn stains that are hard to remove.
Over time, there will be a build-up of yellow stains on clothing in areas with more sweat, such as the armpits, which cannot be removed at all. This is a concern, especially if you choose to use deodorants, be they roll-on or spray.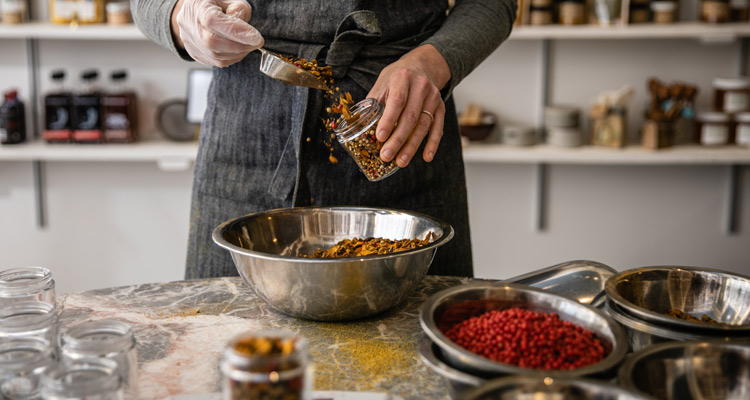 What causes sweating and body odour?
Excessive sweating and body odour can be caused by many factors, like eating foods cooked with certain herbs and spices like onion and garlic. Malaysians use a generous amount of such ingredients in our cooking, hence it's not surprising that excessive sweating can be caused by our diet.
Remember, if you are troubled by sweat stains for whatever reason, you should use a deodorant that can help you manage excessive sweating and at the same time is safe and gentle on your skin.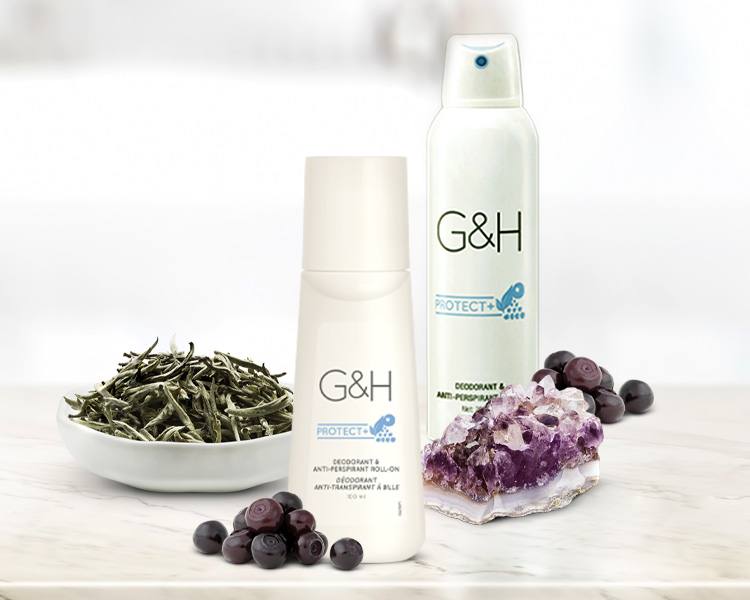 Can an environmentally friendly deodorant have a positive impact on your skin?
Yes, the G&H PROTECT+ Deodorant & Anti-Perspirant Roll-On can do so. Easy on your skin and your clothes, it offers up to 48 hours of odour and sweat protection without irritation, skin discolouration or stains on clothes.
Its naturally inspired formula combines botanical elements such as white tea extract, which is rich in antioxidants, and bilberry fruit extract that has various beneficial properties to protect the skin. Natural minerals also help to improve your skin tone for healthy looking underarms.
Besides controlling body odour, reducing stains and protecting skin from wetness, the G&H PROTECT+ Deodorant & Anti-Perspirant Roll-On also prevents grime on clothes and excessive sweating.
For those who are not comfortable using roll-on deodorant that is applied directly on the skin, worry not. The G&H PROTECT+ Deodorant & Anti-Perspirant Spray offers the same benefits in spray form.
Besides ingredients like white tea extract, bilberry fruit extract and natural minerals, this paraben-free and alcohol-free deodorant also contains Vitamin C and Lichen Plus to minimise sweat production and inhibit odour formation.
Most importantly, both of these deodorants are dermatologically tested and suit all skin types.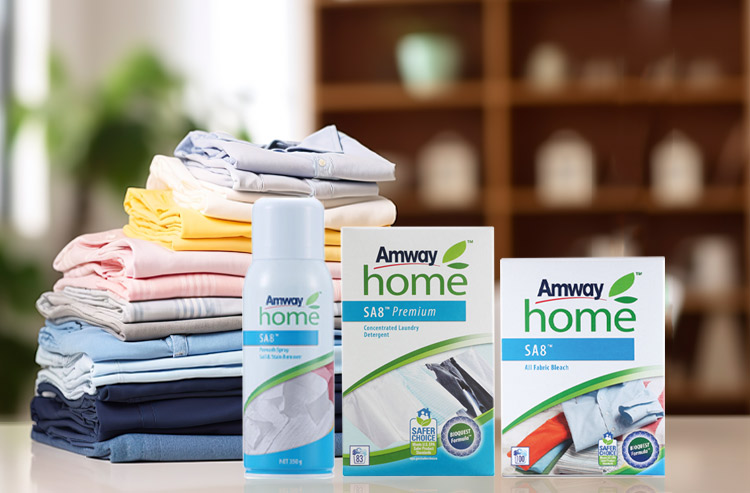 Stains on clothes disappear in a jiffy
Sometimes, you can't avoid sweat stains on clothes. If this happens, it does not mean you have to throw away your outfit. There are many detergents that can provide the perfect solution.
The SA8 PreWash Spray Soil & Stain Remover contains biodegradable, natural active ingredients that clean effectively and are not harmful to the environment. Easy to use, you no longer have to scrub or soak your clothes for a long time. All you have to do is spray it on the stain and wash.
In addition, the SA8 Premium Concentrated Laundry Detergent gets rid of stains immediately, leaving your clothes bright and white. It is also safe for delicate skin and cleans efficiently.
Lastly, the SA8 All Fabric Bleach is the crowd favourite to clean both white and colourful clothing. Just wash once with this bleach to remove stubborn stains including sweat stains.
What are you waiting for? Get these great products from Amway.my now!
Source:
Matt Smith, Can What You Eat Make You Sweat?, Stephanie S. Gardner, MD June 02, 2020.