As we've discussed in our previous articles, protein plays a vital role in our diets, especially for those living an active lifestyle. However, protein isn't just good for helping you build muscle or maintain a healthy weight. It is also important for keeping your skin healthy and beautiful!
Beauty begins from within and, in this article, we explain how soy protein and collagen are important ingredients you need.
Healthy hair, skin & nails
Protein is just as important for healthy hair, skin and nails as it is for healthy muscle mass. Amino acids are necessary for your body to produce keratin, which is the structural protein that lays the foundation for strong, beautiful hair and nails. Having sufficient keratin in your body prevents issues like brittle nails, hair loss, dull hair and even dull skin.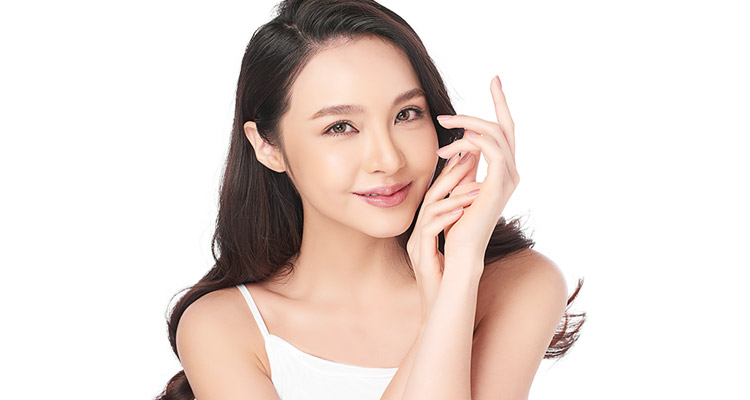 A steady intake of protein provides your body with important vitamins and minerals — including but not limited to biotin, vitamin A and sulphurous nutrients. You can get these by consuming meat, eggs and dark leafy vegetables as part of your balanced diet.
Other vitamins and minerals that might be more familiar to you for healthy hair, skin, and nails include omega-3 fatty acids, vitamin E and selenium.
Many skin care products on the market offer these in topical form, such as vitamin E creams and oils that reduce scarring, stretch marks and inflammatory skin conditions like eczema and psoriasis.
Another reason why protein is important? Collagen.
Protein-packed Collagen Production
Protein supports the body's synthesis of collagen. Collagen represents the most abundant protein in our bodies and is used by several bodily functions to keep our body healthy. It is the foundation for our muscles, tendons and skin, as collagen improves skin elasticity and moisture retention.
Beauty Begins from Within
So, apart from consuming sufficient protein, ensure that you're aware of the importance of collagen.
Take your skincare routine to the next level with our Nutrilite Mixed Collagen Peptide Drink. Elevate your body's collagen production and restore your skin to its glory with this collagen-packed, antioxidant-rich supplement.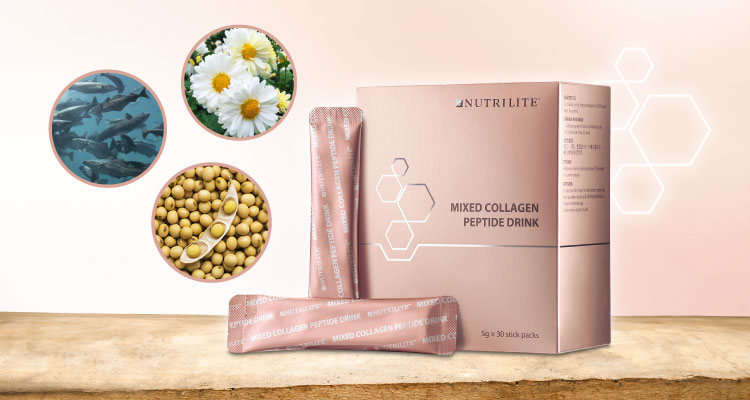 This ready-to-use sachet that comes in a powder form contains a combination of marine collagen oligopeptide and soybean peptides, which provide your body with the necessary levels of protein and collagen to promote skin cell regeneration to fight off visible signs of ageing.
It also contains chrysanthemum extract which adds a layer of UV protection to prevent damage from UV rays and reduce skin discolouration.
Power-Pack Your Day with our Pairings
A bustling lifestyle can mean that you might not be taking the time to fuel up on the nutrients your body needs to look and feel good. Hence, Nutrilite's vitamins and supplements give you an easy solution to grabbing your daily dose of protein and collagen.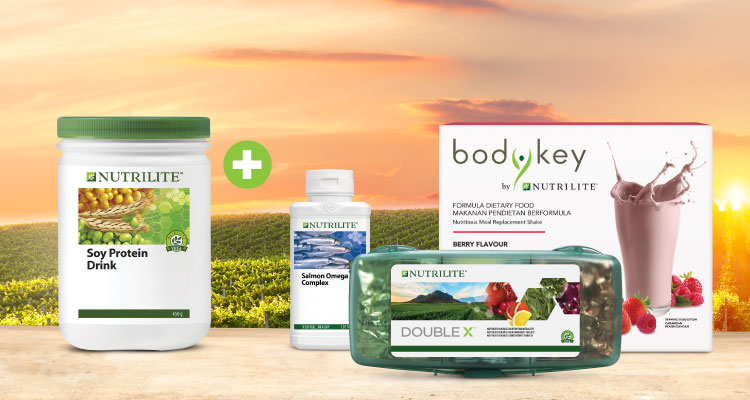 Apart from the Collagen Peptide Drink, other product pairings we recommend with the Nutrilite Soy Protein Drink are:
COMING SOON: Articles on all these product benefits when taken with Soy Protein
Nutrilite Botanical Beverage Mix Chicory Root Extract with Probiotics and Nutrilite Kids 4-in-1 Plus for immunity and digestive health
Nutrilite Bio C Plus All Day Formula for better overall health
Nutrilite Cal Mag D Plus for better bones
READ ME!
For more protein info, read this
For protein-packed recipes, browse and try these
Calculate how much protein you need daily here
This article is part of the Start Your Day Right with Protein Power campaign by Nutrilite. Stay tuned for more content on Your Protein + 1.