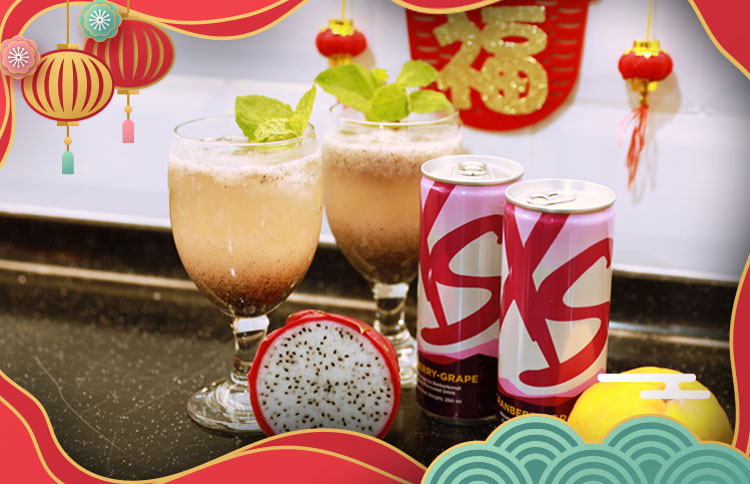 Dragon Fruit XS CranGrape Fizzy Mocktail Recipe
(2 servings)
Ingredients
Mint leaves (5-6 pieces)
Juice from one lime/lemon, about 2 tbsp
½ cup white dragon fruit puree
125ml sparkling water
½ can XS Energy Drink Cranberry-Grape
Crushed ice or ice cubes
Method
Put four mint leaves, lime juice and dragon fruit puree in a small bowl or tall glass and mix it up.
Add in the XS Energy Drink Cranberry-Grape and top it off with the sparkling water.
Pour the concoction into a large glass of ice. Garnish with a slice of dragon fruit and a sprig of mint and enjoy!
XS Energy Drink is available in two other flavours: Pink Grapefruit Fiery Blaze and Classic Black Fiery Blaze.
Here at XS, we're all about giving you that XStra push of energy from a combination of natural fruits / other delicious flavours and B-vitamins that fuel your body. Blaze a trail with XS Energy Drinks! We're also the FIRST exclusive sugar-free energy drink brand that is sold worldwide*