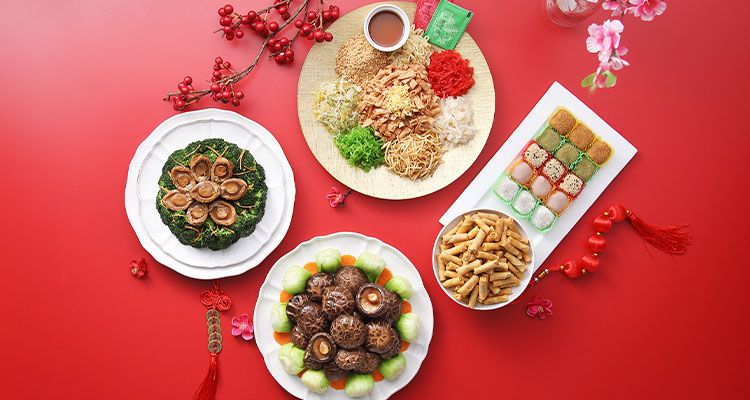 Happy 2023! Have you stocked up on festive treats to usher in the Year of the Rabbit? How about the essential Chinese ingredients for your traditional dishes? Complete your Lunar New Year celebrations with these irresistible delights, which are also perfect as festive gifts for your dearest friends and family: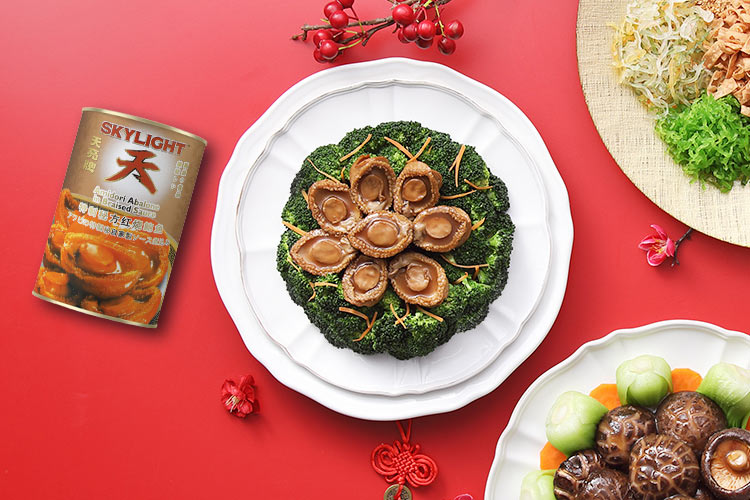 Skylight Braised Amidori Abalone with Superior Sauce (420g)
A must to symbolise good fortune, our abalone is deliciously tender, soft and scrumptious. Cooked in authentic braised sauce, there are 7 to 8 pieces in each can, ready to serve.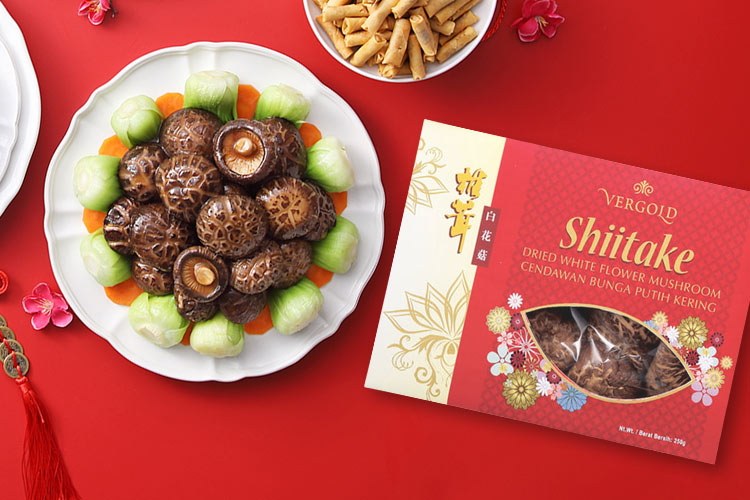 Vergold Shiitake Dried White Flower Mushroom (250g)
Symbolising longevity, the white flower mushroom is loved for its distinctive umami flavour. Carefully selected for its size, colour, taste and texture, it is also a versatile ingredient that suits various Chinese dishes and cooking styles from soups to stir-fried specialities.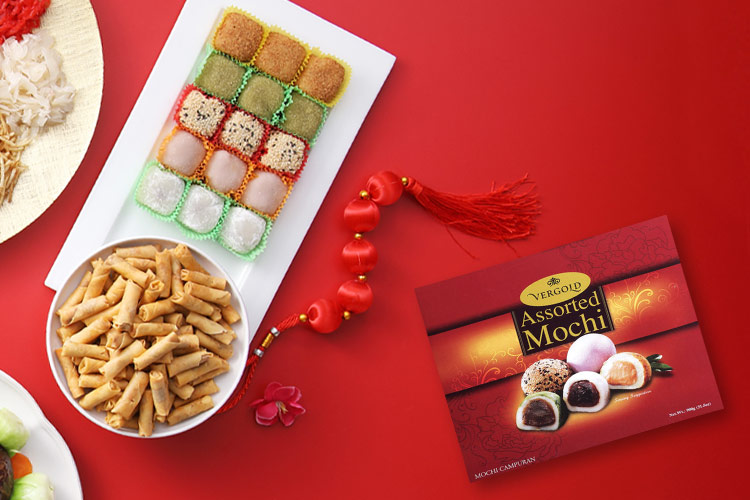 Vergold Assorted Mochi (900g)
Who doesn't love mochi? They are such pretty little omens of good fortune! Soft and pillowy, ours come in 5 traditional flavours: Red Bean, Sesame, Green Tea, Yam and Peanut.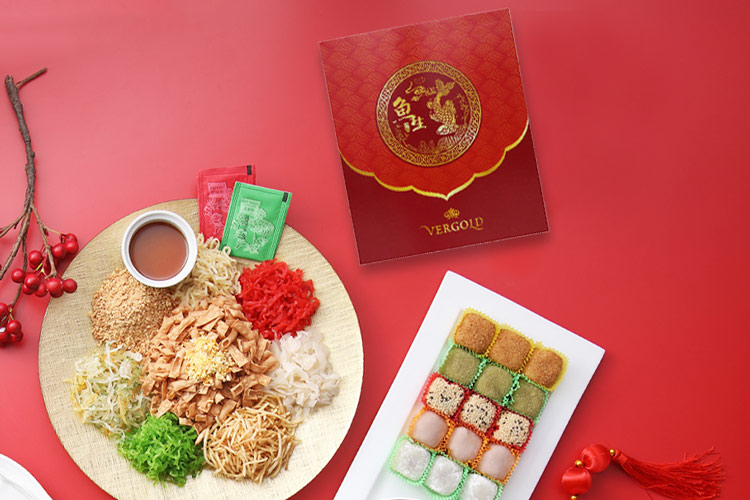 Vergold Yee Sang (600g)
Usher in a prosperous year with tantalising Yee Sang. Ours serves 8 to 10 people and will look absolutely beautiful on your table. Salmon unfortunately is not included but hey, you get to choose your favourite fish! Fish is certainly a must as the Chinese character for it also represents abundance.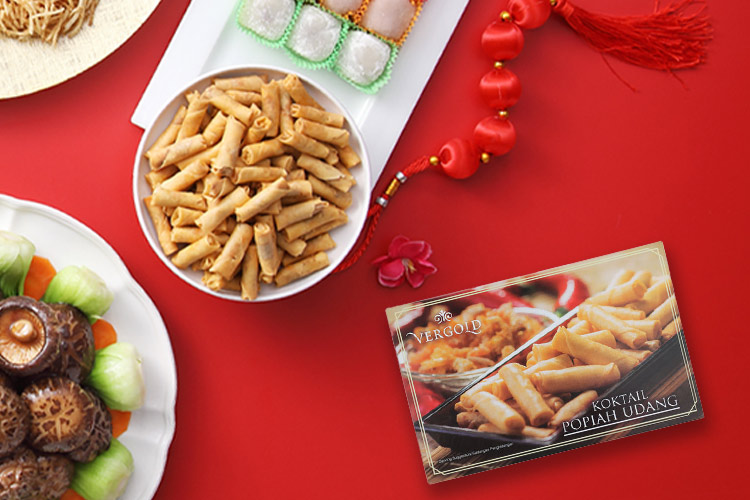 Vergold Prawn Rolls (190g)
Did you know that the Cantonese word for prawn is 'ha', which sounds like laughter and makes this a must for happiness in the Lunar New Year? Our bite-sized crispy rolls are filled with spicy minced dried prawns – think of them as happiness wrapped in flaky pastry.
Don't forget our Chinese New Year Edition gift sets!
Essential for Lunar New Year celebrations, serve an abundance of yummy festive treats to your guests or share these delectable blessings with your loved ones. Each gift set comprises 3 beautifully designed canisters and comes in festive Chinese New Year packaging. Available for a limited time only, be sure to get them while stocks last!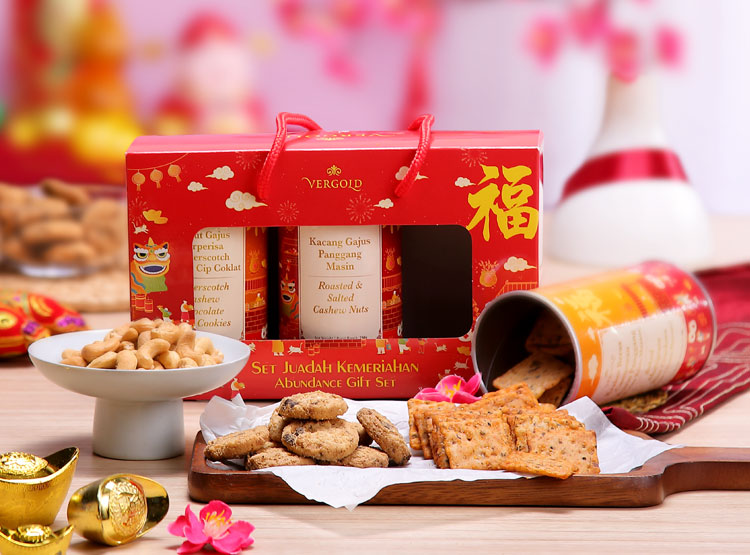 Consists of:
1x Roasted Cashew Nuts (250g)
1x Baked Multigrain Rice Crackers (Sour Cream Flavour) (90g)
1x Butterscotch Cashew Chocolate Chip Cookies (150g)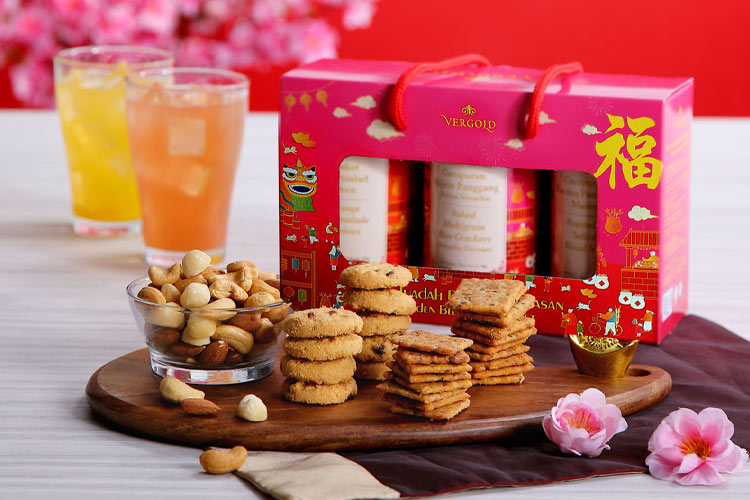 Consists of:
1x Roasted Mixed Nuts – Macadamia, Almond, Cashew (250g)
1x Baked Multigrain Rice Crackers (Sriracha Flavour) (90g)
1x Orange Marmalade Cookies (150g)
Looking for attractive festive gifts with a healthy twist? You will just love our Vital Treasures botanical beverages, all dressed up for the Lunar New Year with limited edition Chinese New Year-themed packaging: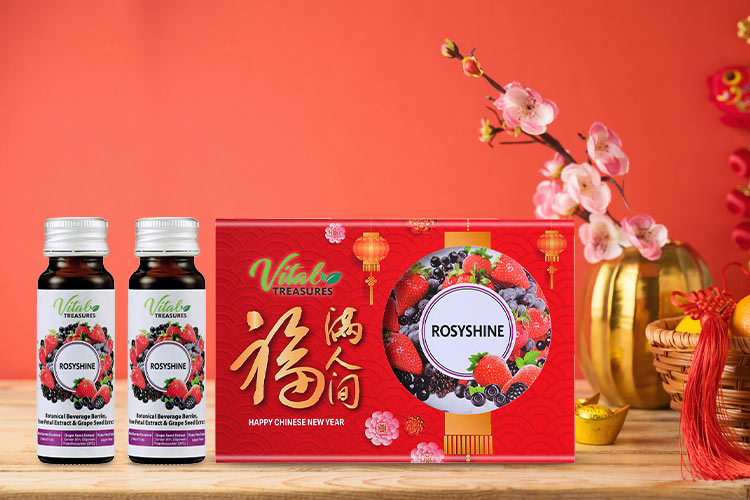 Vital Treasures ROSYSHINE Botanical Beverage Berries, Rose Petal Extract & Grape Seed Extract​ (6 bottles x 50ml)
Leave dull rough skin in the past and revive your skin's rosy shine in the Year of the Rabbit! This ready-to-drink all-plant ingredients essence is formulated with 7 types of mixed berries essence, Rose Petal Extract and Grape Seed Extract for brighter, glowing skin.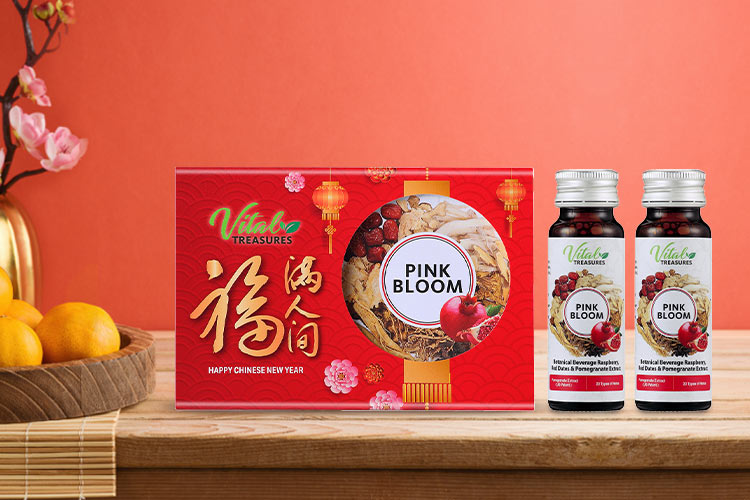 Vital Treasures PINK BLOOM Botanical Beverage Raspberry, Red Dates & Pomegranate Extract​ (6 bottles x 50ml)
Nourish yourself from within with US Patented Pomegranate Extract and 23 different herbs in this ready-to-drink botanical essence. Ideal for a woman's nutritional needs, it is suitable for women of all life stages to take on the Lunar New Year in good health.
From all of us, to all of you – Gong Xi Fa Cai!
Get all these and more at www.amway.my