We all want to live healthier lives – and we know it is not easy. Most lifestyle changes will require a conscious effort on our part in order to become second nature, especially when things do not go according to plan. That is when it becomes so easy to give up on our goals.
But there are simple ways to make healthier choices – such as making investments that simplify our efforts to do so. Here are the durables you need to make your home healthy.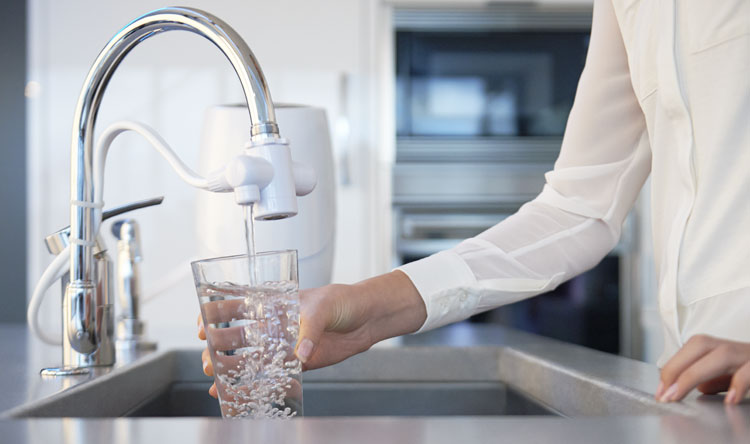 eSpring Water Treatment System
Many of us have decided to drink more water at some point – and it is important to do so. Staying hydrated keeps your body and mind healthy: your system flushed of toxins, your joints lubricated, your metabolism running, your energy level high, your skin soft – you know the benefits. Yet all it takes is one glass of plain water with a terrible taste and you find yourself reaching for something with a sweeter flavour that most likely has a high sugar content. Next thing you know, you feel too discouraged to continue drinking plain water.
Now is the time to install an eSpring Water Treatment System in your home. Having easy access to clean mineralised drinking water that is safe, crystal clear and odourless with a pure taste will make you want to drink water all the time. Remember, you need to drink at least 2 litres of water a day.
Depending on usage and water quality, the eSpring Water Treatment System treats up to 5,000 litres of water or can be used for a year between filter changes. Its Carbon Filter (made of high-quality coconut shell-based activated carbon) effectively reduces more than 140 potential health-effect impurities – say goodbye to pesticides, VOCs, mercury and lead. At the same time, it allows beneficial minerals such as calcium, magnesium and fluoride to pass through. In addition, the UV Lamp destroys up to 99.99% of bacteria and viruses without the use of chemicals.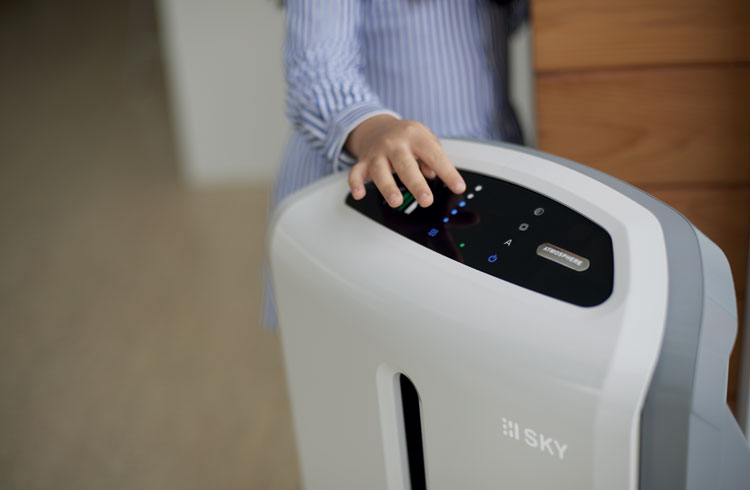 Atmosphere SKY Air Treatment System
Many of us take the air we breathe for granted. Fresh oxygen is important to nourish our lungs and blood, ultimately leading to other organs. And while it has become the norm for people to wear face masks when outdoors, indoors it is a different story.
Although you do make it a point to clean your house thoroughly, bear in mind that any airborne contaminants you would have encountered while out and about will likely follow you home on your clothes, shoes and hair, therefore contaminating the air inside your house too. This means every deep breath you take while exercising or just relaxing at home fills your body with harmful pollutants.
So how do you make sure you can inhale healthy oxygen indoors? The ATMOSPHERE SKY Air Treatment System is the answer for clean indoor air without pollution, viruses, allergens, mould and mildew. Its triple filter air treatment system can effectively remove 99.99% of particles as small as 0.0024 microns while effectively reducing over 300 contaminants from the air passing through the unit.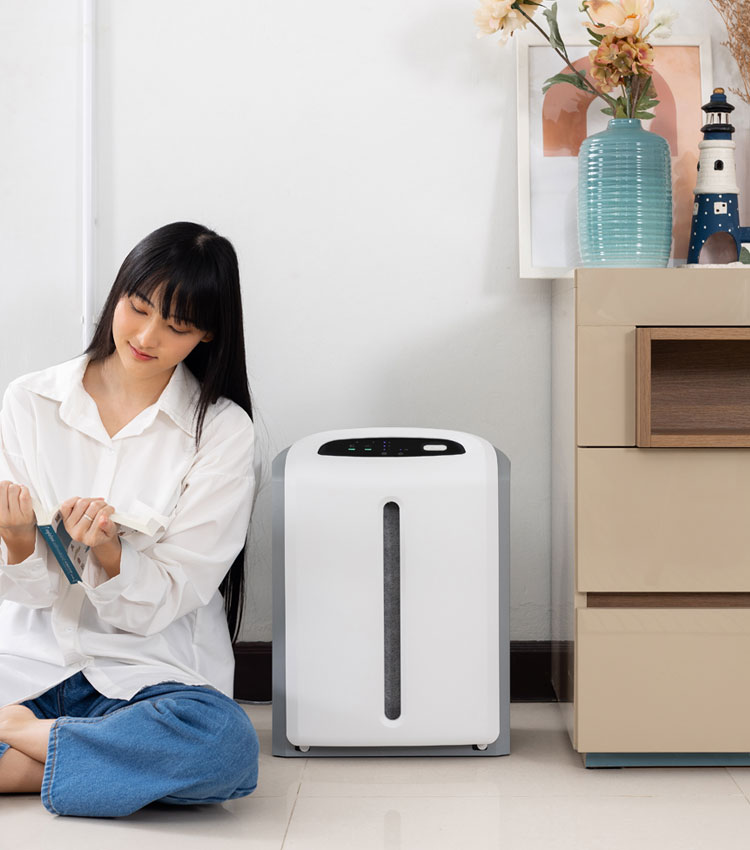 Atmosphere Mini Air Treatment System
So now you've got an Atmosphere SKY, keeping the air in your house clean and healthy. Chances are, however, you would not take it with you from room to room. Most likely, it shall take pride of place in your living room (or the largest space in your house) and stay there forever.
Enter the Atmosphere Mini, with everything you love about the Atmosphere SKY in a smaller size. Just like its bigger brother, it filters 99.99% of airborne pollutants and traps particles as small as 0.0024 microns. Similarly, its 3-in-1 filtration effectively reduces over 300 airborne contaminants from the air. Powerful in spite of its size, it cleans rooms measuring up to 200 sqft (18.6 sqm) in size, delivering a Clean Air Delivery Rate (CADR) of more than 130 cfm at speed 3.
Check out our eSpring and Atmosphere Easy To Own Programmes, both of which allow you to convert your purchase(s) into more affordable instalment payments for a period of 24 months!
More product details at
https://www.amway.my/hometech-brandstory