Doing chores are important for the development of your children and can help them learn important skills. Among others, chores help to teach life skills, responsibility, and independence - all of which will be important once they finally move out of the family home. Learning to cook, how to budget, and how to do laundry are very applicable skills that your children – both boys and girls - will use throughout their lives!
Chores can also be a chance for you to bond with your children as you get to spend quality time together. Here are some tips and tricks you can use to convince your children that chores can be fun!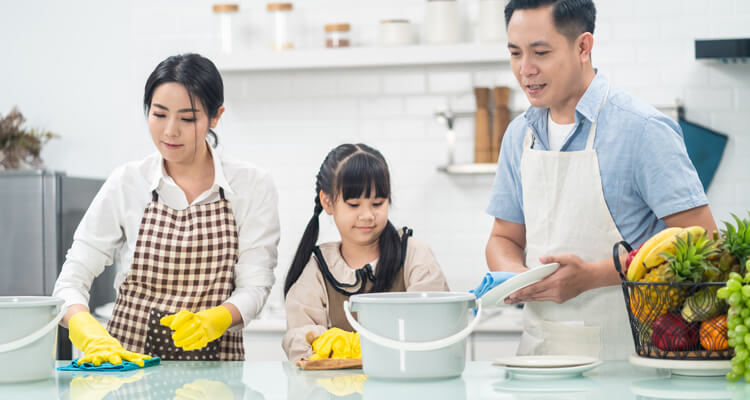 Make it about teamwork
Encourage kids to clean with you. Kids usually like to do what mommy or daddy is doing. Make sure you make chores a family experience! If you have young kids, start with simple chores like loading the washing machine.
Opt for eco-friendly and kid-friendly cleaning products that are less harsh and chemical-free. Amway's SA8 Liquid Concentrated Laundry Detergent has a biodegradable formula which makes it safer for both your clothes and the environment. It is also a fully soluble formula for more effective washes and does not leave any residue unlike conventional detergents.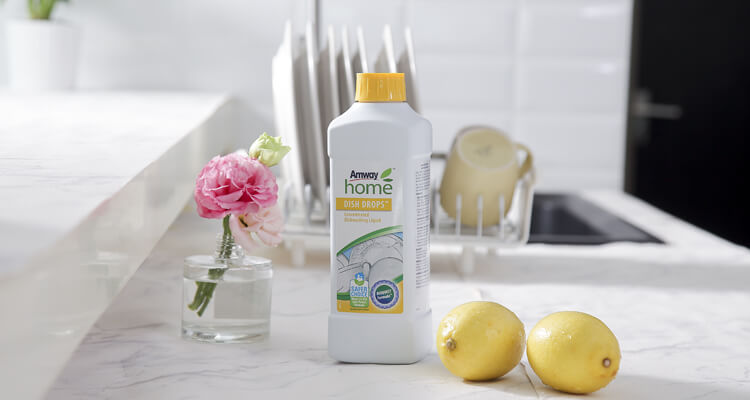 Don't make chores a punishment
This should go without saying, but using chores as a punishment for your little ones probably won't endear washing dishes or cleaning up to them. Make it a regular habit among kids to clean up after themselves, even as tots.
Start small by having them bring their dishes to the sink when they're young. Once they're a little older, slowly introduce them to washing a few dishes or maybe just their cups. What's important here is to normalise the chore, not make them wash a bunch of dishes.
If you're worried about dishwashing soap causing dryness on your little one's hands, try DISH DROPS Concentrated Dishwashing Liquid. Its Bioquest formula with added extracts of aloe vera is formulated to be tough on grease but kind to hands.
Chores are better when there's some fun!
Make up fun songs! Do a silly dance! Encourage your kids to enjoy chores by creating positive experiences that come with it. For example, recreate commercials or ads for cleaning products. If you're looking for inspiration, pop over to Amway Malaysia's YouTube channel and find a range of informative videos on homecare, makeup, and health products that you can use.
Incentive, Incentive, Incentive!
Everyone loves getting rewards. Reinforce positive behaviours by creating a chore reward chart or simply providing them with immediate gratification. If they put away their toys or things, maybe they get 15 extra minutes on their electronics. If they help put away and wash the dishes, maybe they get some extra time before bed to play.
Alternatively, tap into their inner foodie and reward them with yummy snacks. Check out Amway's range of food products for scrumptious delights such as pineapple tarts, chocolate cookies, savoury bites, and more. Plus, you'll get to sneak in a bite or two as well - after all, don't you deserve a reward too?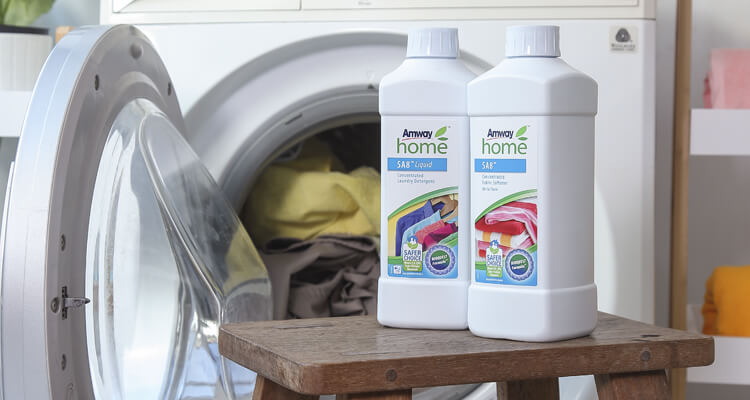 Celebrate differences!
Each child is unique and different techniques work for different children. Test out some of these methods and see which ones work best for your little and not-so-little ones!
No matter which method works, Amway Home's range of homecare products are ready to make chores a breeze for you. With powerful formulations that are gentle on the skin and environment, you'll be spoilt for choice.
Check out Amway Home's range of homecare products here!