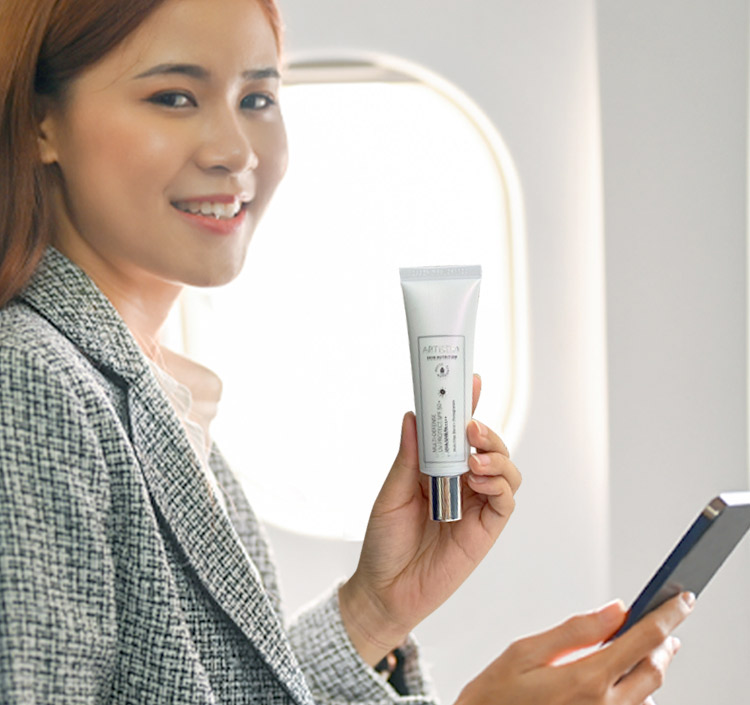 It's no secret that most people absolutely love to travel. Be it backpacking across Europe, enjoying authentic matcha tea for breakfast and sushi overlooking Mount Fuji, or skiing on the Alps, there are so many adventures out there waiting to be explored.
And yet, there are just a couple of airport-specific "icks" that hit you when you step off the plane. The combination of stress from delayed flights and the anxiety while going through customs can all add up.
No fear! Here are 3 products that the ARTISTRY team will never consider leaving behind the checkout gate. You'll really want to pay attention this time because these are our little in-flight beauty secrets that make our long-distance excursions extra special.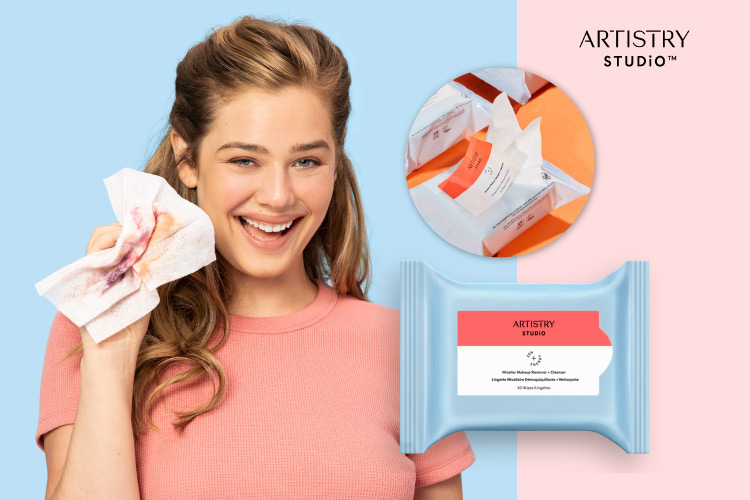 ARTISTRY STUDIOTM SKIN Clean Start (Micellar Makeup Remover + Cleansing Wipes)
Upon checking into the hotel, you discovered that your cherished facial cleanser has leaked onto your clothing. We get it, that can be quite frustrating. Luggage handlers at airports can be quite rough on our personal belongings.
That is why we always opt for spill-proof products like our ARTISTRY STUDIOTMSKIN Clean Start (Micellar Makeup Remover + Cleansing Wipes)instead of a standard bottle of makeup remover.
ARTISTRY SKIN NUTRITION Mini-Sets
Travelling can take a toll on your skin, leaving it dull and tired due to factors like recycled air and high pressure. Arriving at your destination looking exhausted can put a damper on your holiday spirit (not to mention your snaps).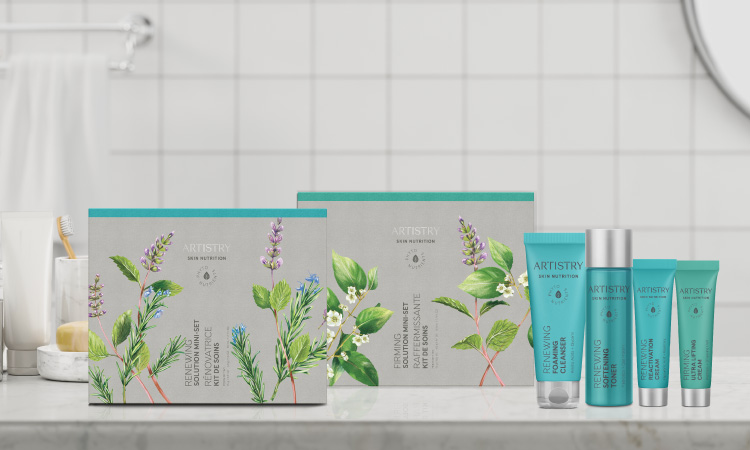 That is why we stay gorgeous and emerge from the plane looking refreshed no matter how long the flight was with the ARTISTRY SKIN NUTRITION Mini-Sets! Slipping through customs just fine, these sets are the perfect travel size to keep with you on your jet-setting adventures. Not only that, they're also vegan-friendly and powered by NutriliteTM phytonutrients, which are sustainably sourced from Nutrilite's own certified organic farms.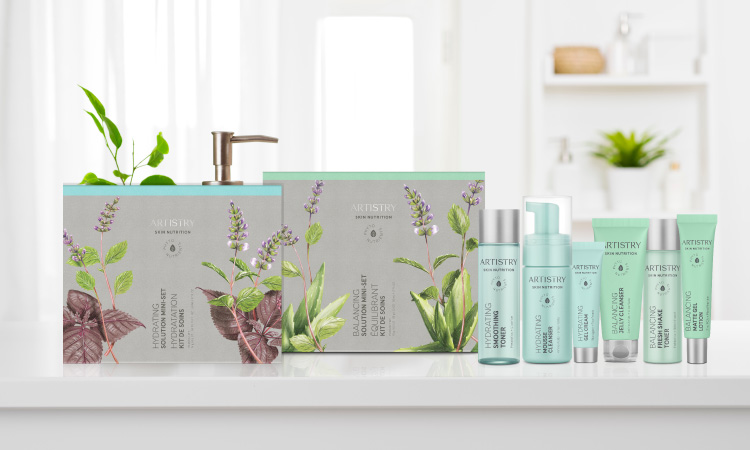 Since everyone has different skin needs, you get to choose from the Balancing, Hydrating, Renewing and Firming Solutions to care for your skin the way that best suits you. With these sets in tow, you can confidently snap a selfie upon landing, letting everyone know you've arrived at your dream destination.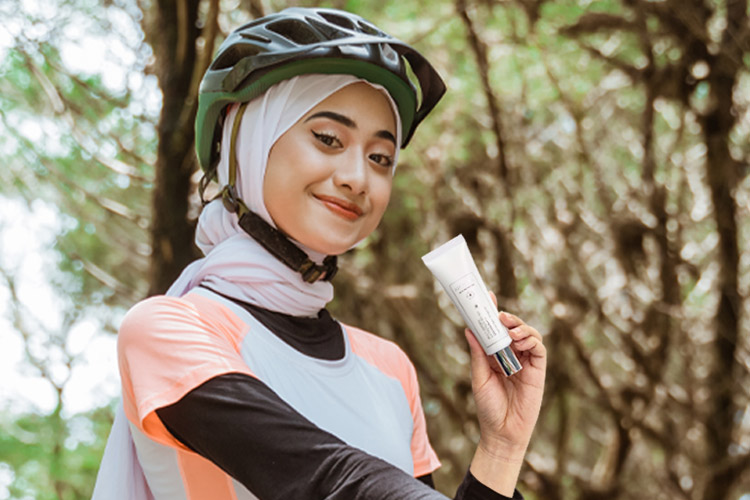 ARTISTRY SKIN NUTRITION Multi-Defense UV Protect SPF50+/PA++++
You've spent weeks or even months preparing for this holiday. All the time spent scouring for the best flight, sifting through pages of accommodations, and jotting down all the places you want to visit on Google Earth. When you've finally arrived, why let your fear of the sun mess up your travel itinerary?
We never go on a trip without bringing reliable sunscreens to protect us from harmful UV rays, so we can freely explore our new destinations and have fun outdoor activities worry-free!
To make this happen, we're proud to introduce our all-new ARTISTRY SKIN NUTRITION Multi-Defense UV Protect SPF50+/PA++++which is coming to you this April.
Can't wait to know more? Learn about it here: https://www.amway.my/p/124822