We get it – these days, it's increasingly difficult to juggle all your demands while trying to maintain a healthy home for your family, especially with the worsening condition of our surrounding environment. Home appliances such as water purifiers and air filters of good quality can be rather costly to purchase and maintain, especially if they come with limited warranty.
Thankfully, the Amway Easy To Own (ETO) Programme offers a hassle-free experience that allows you to convert your purchase(s) into smaller instalment payments for a period of 24 months. With this programme, you can now afford to maintain a healthy home and ensure that your loved ones drink clean, safe and crystal-clear water and breathe quality air every single day.
While Amway's home tech already come with satisfying product warranties, every little bit helps. An extended warranty means you can also enjoy more peace of mind with extra coverage for sustainable Healthy Home quality, year after year.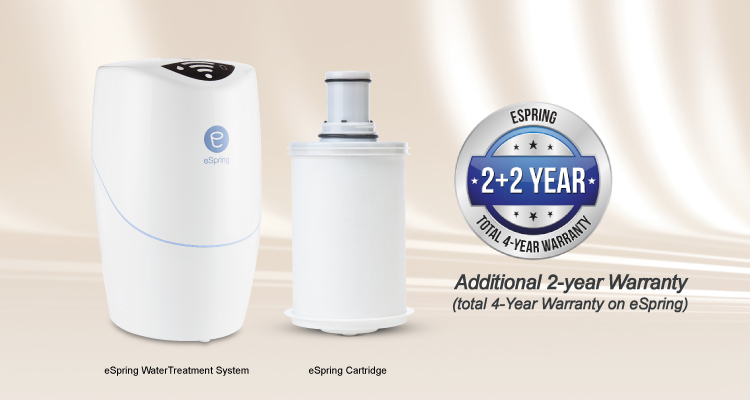 Let's take a look at what these Easy To Own Bundles provide:
eSpring Easy To Own Bundle
Consists of:
eSpring Water Treatment System

eSpring Cartridge

Additional 2-Year Warranty (total 4-Year Warranty on eSpring)
Get clean and healthy mineralised water with the eSpring Water Treatment System as well as the eSpring Cartridge for future replacing and an additional 2-year warranty.
The eSpring Water Treatment System effectively reduces more than 140 potential health-effect contaminants and destroys more than 99.99% of waterborne, disease-causing bacteria and viruses in drinking water with its ultraviolet light technology. It also retains beneficial minerals such as calcium, magnesium and fluoride.
In addition, it features a patented monitoring system that informs you of the remaining Cartridge life and system status while it flows at tap temperature, ensuring your energy costs remain low. Using wireless power technology, safety is assured as the water never touches any electrical component.
Meanwhile, the eSpring Cartridge itself is simple to replace – you won't need any special tools as there are no internal wires or plugs to disconnect and reconnect. Best of all, it is designed to last 5,000 litres or 1 year, whichever comes first.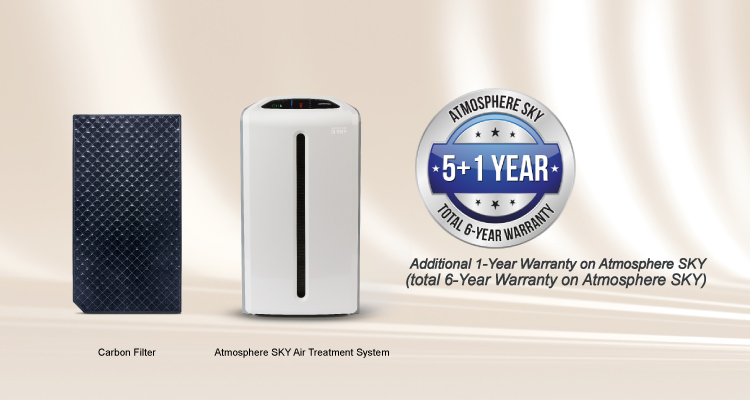 Atmosphere SKY Easy To Own Bundle
Consists of:
Atmosphere SKY Air Treatment System

Carbon Filter

Additional 1-Year Warranty on Atmosphere SKY (total 6-Year Warranty on Atmosphere SKY)
Trusted for generations, the Atmosphere SKY Air Treatment System provides clean indoor air that otherwise can contain pollution, viruses, allergens, mould and mildew. Its advanced triple filter air treatment system can effectively remove 99.99% of particles as small as 0.0024 microns as they pass through the unit.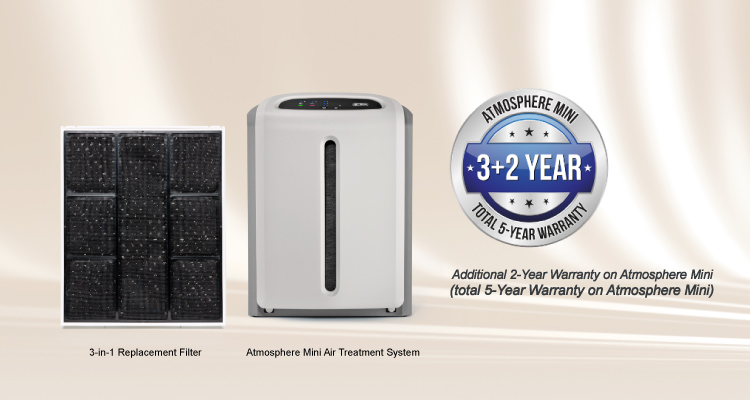 Atmosphere Mini Easy To Own Bundle
Consists of:
Atmosphere Mini Air Treatment System

3-in-1 Replacement Filter

Additional 2-Year Warranty on Atmosphere Mini (total 5-Year Warranty on Atmosphere Mini)
Great for smaller spaces, the Atmosphere Mini Air Treatment System comes pre-installed with one 3-in-1 filter that contains all three treatment stages: the pre-filter, carbon filter and HEPA filter.
So, what are you waiting for? You can get all these bundles and more products at Amway.my to easily help you lead a healthy lifestyle – don't be left out!