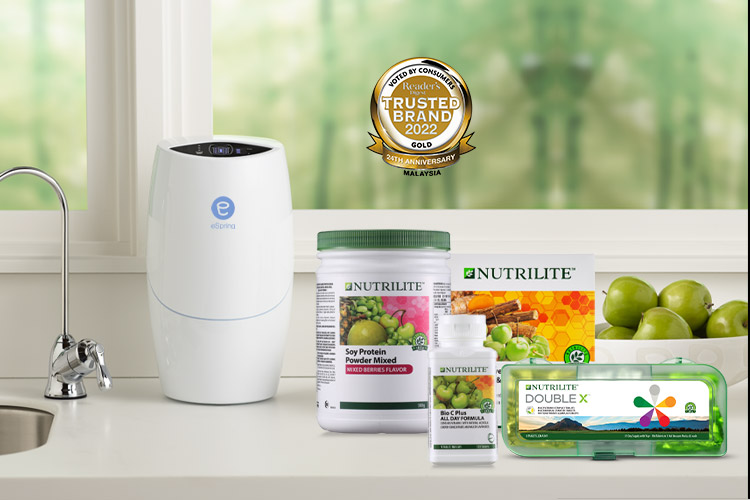 Congratulations to Nutrilite and eSpring for clinching the Gold Award of Malaysia's Most Trusted Brands in 2022!
Nutrilite: Gold Award in Vitamins/Health Supplement Category (Malaysia)
The Gold Award of Malaysia's Most Trusted Brands is awarded to brands that received outstanding results based on their annual Reader's Digest Asia survey. So, it's no surprise that Nutrilite has once more been recognised as a Gold Award Brand, for 18 years running.
As a leading brand of supplements and vitamins, Nutrilite offers a wide range of health and wellness products that come with a purity, safety and effectiveness guarantee. It is the only global vitamin and dietary supplement brand to grow, harvest and process plants on their own certified-organic farms*.
Nutrilite prides itself on its transparency and traceability processes, which means you know exactly where each ingredient comes from to allow you to make smart choices for your family. In fact, Nutrilite is the world's #1 selling vitamin and dietary supplement brand*.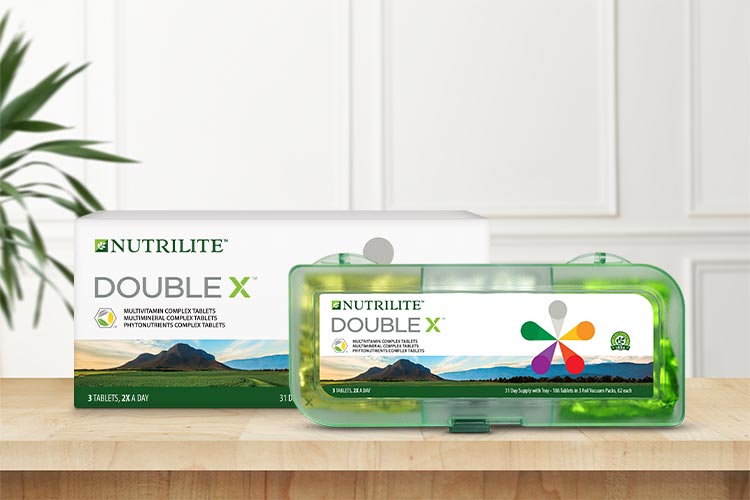 Some of Nutrilite's best-known and best-selling vitamins and supplements include the all-in-one all-time favourite DOUBLE X. Formulated with all the essential vitamins and minerals your body needs, DOUBLE X is enhanced with the power of phytonutrients to give you the wellness boost you never knew you needed. That's why DOUBLE X is the Number One selling multivitamin multimineral with phytonutrients from five phytonutrient colour groups*.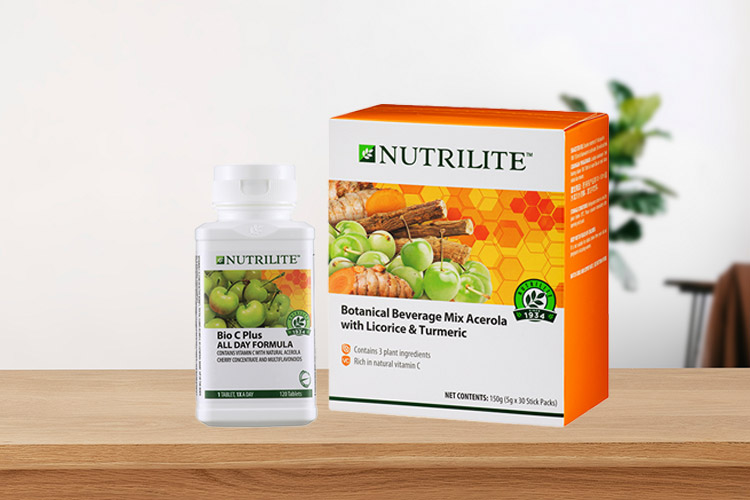 Seeking a way to supplement your immune system? The Nutrilite Bio C Plus All Day Formula and Nutrilite Botanical Beverage Mix Cherry with Licorice and Turmeric are two sure-fire supplements to protect your airways and block off the sniffles.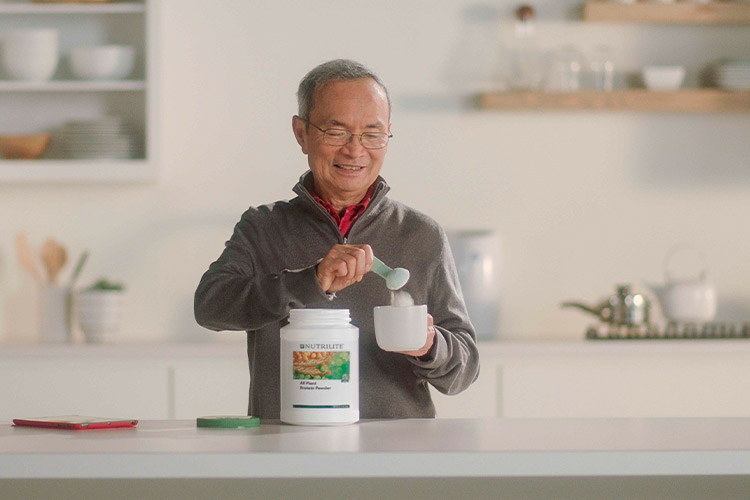 Looking for a low-fat, low-calorie and low-effort protein source? The Nutrilite Soy Protein Drink adds to your daily dose of protein with a simple shake you can take anywhere you want! It's plant-based, cholesterol-free and great for both meat-eaters and vegetarians. So, it comes as no surprise that Nutrilite is the world's #1 selling protein supplements brand*.

Available in three yummy flavours – Berry, Chocolate and Café Latte – the BodyKey Meal Replacement Shake gives you the satisfaction and nutrients of a complete meal without sacrificing delicious taste. It helps you manage your weight healthily with 22 vitamins and minerals to fulfil 1/3 of your daily nutrition. Packed with 17g protein, 5g fibre and calcium, this vegetarian-friendly drink contains no artificial colours, flavours or preservatives.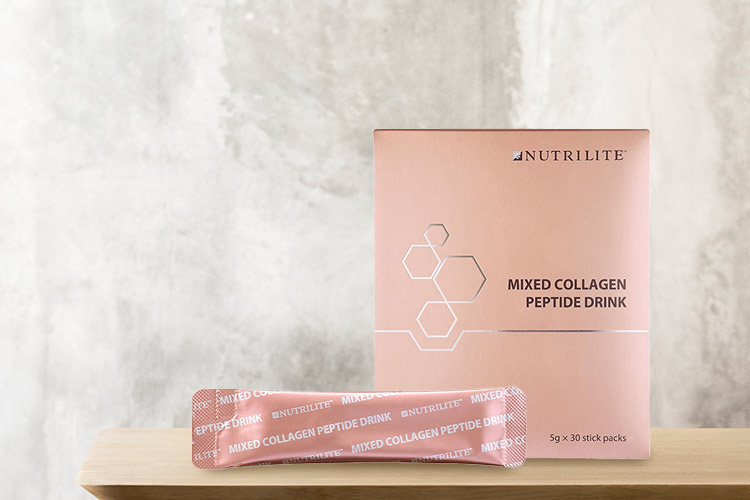 For those who desire healthy, beautiful skin, hair and nails, nourish yourself with the Nutrilite Mixed Collagen Peptide Drink. Its marine collagen oligopeptide and soybean peptide are extracted via Bio-Enzymatic Technology for more efficient nutrient absorption, while the natural chrysanthemum extract gives you a boost of antioxidants for that youthful glow.
Get all these supplements and more with the Amway Loyalty Programme and be sure to select Buy Now, Pay Later for easy payment!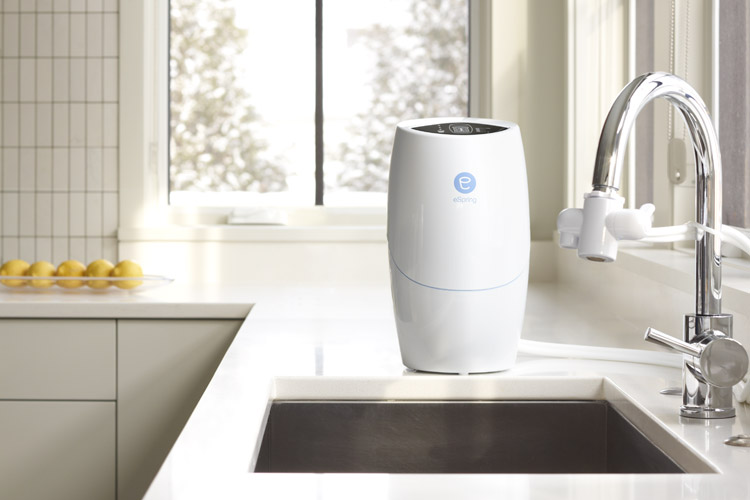 eSpring: Gold Award for Water Purifier Category (Malaysia)
For the 17th year in a row, the eSpring Water Treatment System has once more been recognised for its superior efficiency as a Trusted Brand.
Having earned the Gold Award in the Water Purifier category, eSpring maintains its unwavering position among Malaysian households for providing cleaner and healthier water for their families to consume. Its patented Carbon Filter and Ultraviolet (UV) Lamp Cartridge removes more than 99.99% of waterborne, disease-causing microorganisms through the process of ultraviolet sterilisation. This chemical-free process eliminates over 140 health-effect contaminants while retaining beneficial minerals like calcium and magnesium.
Over 25 years of research has gone into the development and deployment of Amway's eSpring Water Treatment System, which makes it no wonder that it has become the world's largest selling brand of in-home water treatment systems. In fact, the eSpring Water Treatment System is the world's No. 1 selling brand of home water treatment systems**.
Reader's Digest Asia: 2022 Trusted Brands
Commissioned by Reader's Digest Asia to explore consumer views on brands in over 50 categories, the Trusted Brands and Personalities Survey is an annual survey conducted by an independent market research agency based on a representative sample across Asia. More than 8,000 individuals were selected across five of the region's key markets: Malaysia, Singapore, the Philippines, Hong Kong and Taiwan.
Learn more and shop for Nutrilite and eSpring products at:
www.amway.my/category-landing-page/health
www.amway.my/hometech-brandstory
*Source: www.euromonitor.com/amway-claims
**Based on a Verify Markets study of 2020 global sales