28 AUG 2022
LIFESTYLE
1 MINS READ
251 VIEWS
5 SHARES
Protein Doughnut Balls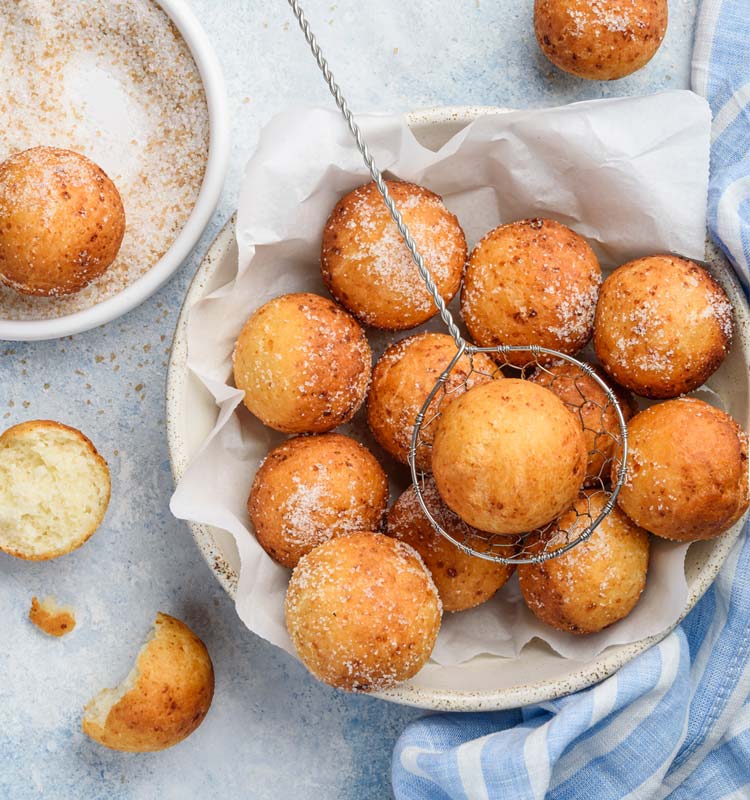 INGREDIENTS A
470g plain flour
1 scoop Nutrilite Soy Protein Drink
1 scoop Nutrilite Soy Protein Powder Mixed (Mixed Berries)
2 tsp baking powder
1/8 tsp nutmeg powder (optional)
1/8 tsp mixed spice powder (optional)
INGREDIENTS B
130g castor sugar
50g butter
1 tsp salt
INGREDIENTS C
300g water
1 tsp vanilla essence
OTHER INGREDIENTS
METHOD
Whisk ingredients B together, then add eggs in gradually till the sugar dissolves.
Add in ingredients C and keep on whisking.
Add all ingredients A, which have been sifted together, and fold it in till the batter is smooth.
Rest the batter for 30 minutes.
Heat up oil in the wok and spoon in about one tablespoon of batter. Then, form about 5 or 6 more little balls of batter and add it in too.
Deep-fry on medium low heat till golden brown.
Remove the doughnuts and coat with castor sugar.
---