Just like the skincare products you put on your skin before and after your makeup, using the right makeup remover or cleanser is equally essential. We've talked about the different types of makeup removers before, but now it's time to explore in more detail how to get the best of your skin cleansing with a little something called double cleansing.
Double Cleansing? Does That Mean I Should Wash My Face Twice?
Not exactly. Double cleansing refers to cleansing your face with first a makeup remover, and then a facial cleanser. This helps remove stubborn makeup, impurities, and sunscreen so that your skin is a clean canvas for upcoming skincare products, hence double cleansing is ideal as part of your night-time skincare routine.
But you may be wondering, if I don't wear makeup – do I still need to double cleanse?
The answer is yes, absolutely. A makeup remover melts away sunscreen, sebum, and pollutants that sit on the skin's surface. A water-based cleanser cannot remove these impurities, that's why it's important to start your cleansing routine with the makeup remover, and then wash your face with a cleanser. This way your cleanser has a better chance of really working into your skin to remove grime and sweat.
Which Double Cleanse Combo Is Right
For
Your Skin Type?
Now that you've learnt why it's important to double cleanse, don't you want to start right now?
Use this guide to pick the ARTISTRY SKIN NUTRITION double cleansing combo that is best suited to your skin type:
For: Dry or Very Dry Skin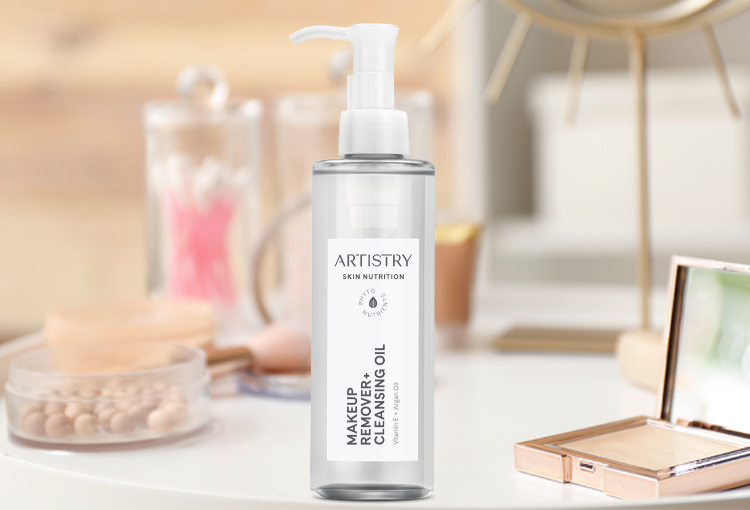 This milky emulsion combines the benefits of argan oil and Vitamin E to provide your skin with the cleansing and moisturising it needs. As a heavier makeup remover, ARTISTRY SKIN NUTRITION Makeup Remover + Cleansing Oil strips away makeup without leaving any residue and compromising your skin's microbiome and moisture barriers.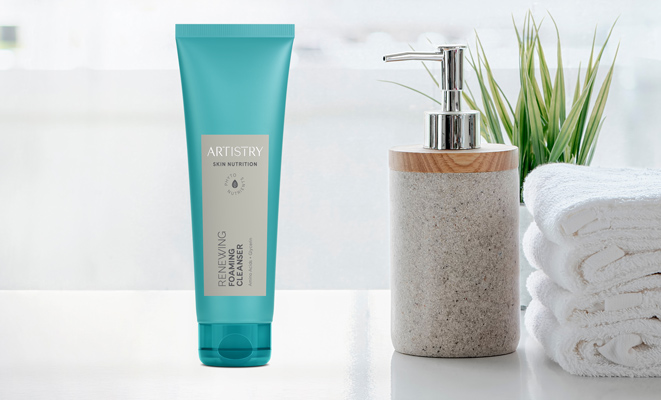 This rich creamy foam cleanses and conditions skin at the same time. Its cushiony lather feels pampering and hydrating even as it quickly and gently removes dirt, makeup, pollution and other impurities.
For: Dry, Normal to Dry Skin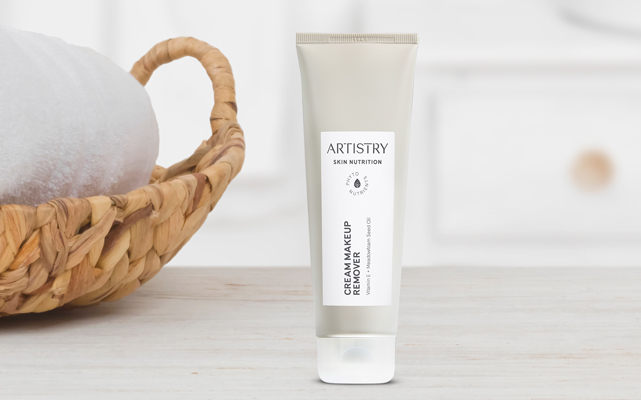 Formulated to provide your skin with gentle cleansing, ARTISTRY SKIN NUTRITION Cream Makeup Remover offers a thorough removal of makeup from your skin. Long-wear, waterproof, or smudge-proof products are easily cleansed without lathering. Its Meadowfoam Seed Oil and Vitamin E content reduces skin irritation and provides a hydrating and conditioning effect on the skin.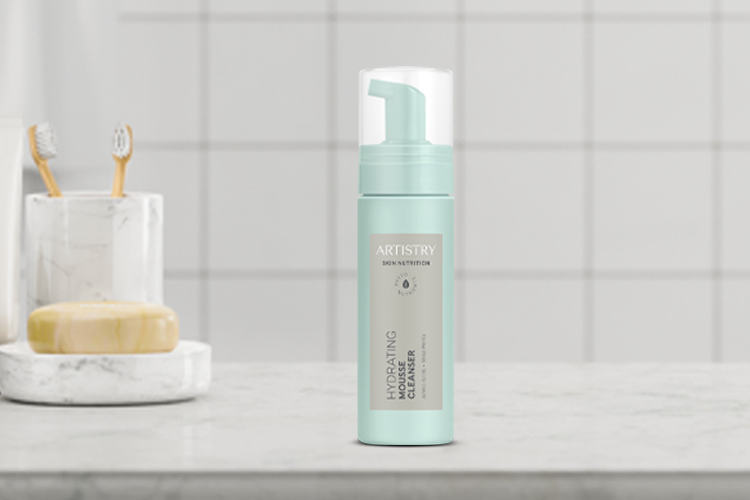 This rich mousse cleanser rinses away without any fuss, leaving skin delightfully hydrated and clean. Gives a smooth finish with just the right hint of moisture and cushy softness.
A blend of ARTISTRY's unique dual-phase formula, ARTISTRY SKIN NUTRITION Micellar Makeup Remover + Cleanser is a lightweight water-based remover that effectively cleanses the skin without the need for rubbing, tugging, or vigorous scrubbing.
Not a fan of heavy makeup removers or creams? ARTISTRY SKIN NUTRITION Balancing Jelly Cleanser fulfils all your cleansing needs while providing a cooling jelly effect from our patented blend of perilla leaf and aloe vera. It's not just lightweight and refreshing, it balances your skin's pH levels and removes impurities from your skin for a bouncy, clean feel.