One of the greatest joys of parenthood is watching your child grow up strong and healthy. A strong child is happier, smarter, and less prone to catching colds and flu, since a big part of being healthy is having a strong immune system.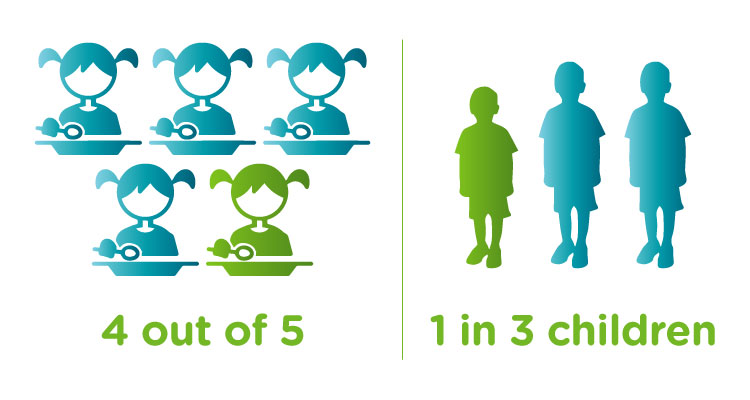 But making sure your child's immune system is strong can be a difficult mission to accomplish. In fact, 4 out of 5 Malaysian children between the ages of 1 and 6 don't consume enough fruits and vegetables, while 1 in 3 children under 5 years old are malnourished.
But, in most cases, this isn't the parent's fault.
Picky eating is common among young children and it can be very difficult to encourage a picky eater to have a meal that is complete with vegetables, fruits, proteins, and carbohydrates. That's why some children can develop nutritional imbalances and unhealthy eating habits, which can lead to low immunity, obesity, impaired brain development and poor height growth.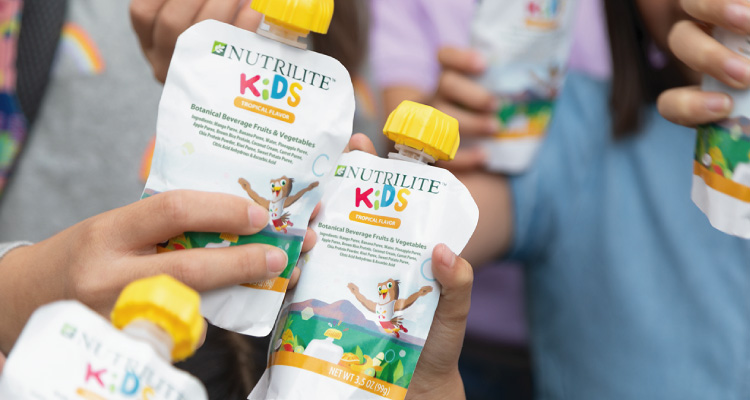 But even if your child is a picky eater, you can still fortify their immune system. One way is to ensure your children get the necessary nutrition for good immunity is to choose a supplement like the Botanical Beverage Fruits & Vegetables.
The Superfood Smoothie Snack
An age-old trick by parents to include more vegetables into mealtimes is disguising vegetables as fun cut-outs or chopping them into miniscule bits before mixing them in a yummy sauce.
If mealtimes are hard, trying to find healthy snacks are even harder!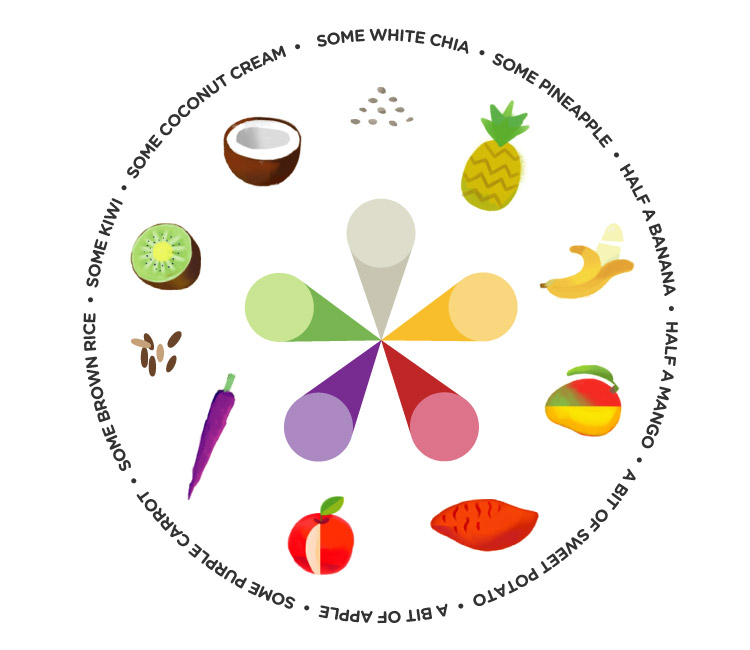 Save yourself that trouble by giving them a pack of Nutrilite Botanical Beverage Fruits & Vegetables. This superfood smoothie includes ingredients like white chia, mango, kiwi, banana, apple, pineapple, sweet potato, purple carrots, brown rice and coconut cream. It provides a total of 8 fruits and vegetables, and 2 plant proteins – all from 5 phytonutrient colour groups.
That's 1 serving of the daily fruit & vegetable nutrition requirement conveniently packed in a refreshing beverage that even picky eaters will love. On top of that, this smoothie drink is suitable for children who are allergic to soy, pea, and wheat, as well as being lactose- and gluten-free, and vegan-friendly.
Plus, the ready-to-drink pouch makes it a great on-the-go snack without needing to turn to sugar-laden cookies or treats. The smoothie drink also has no added sugar and comes in a tropical flavour that will tantalise your kid's taste buds.
Providing your kids with more nutrients obtained from fruits and vegetables benefits in the long run. This includes having a stronger immune system and overall optimal health. If you would like to supplement your kid's immunity further, stay tuned for the launch of another kid supplement!
STAY TUNED: 4-In-1 Plus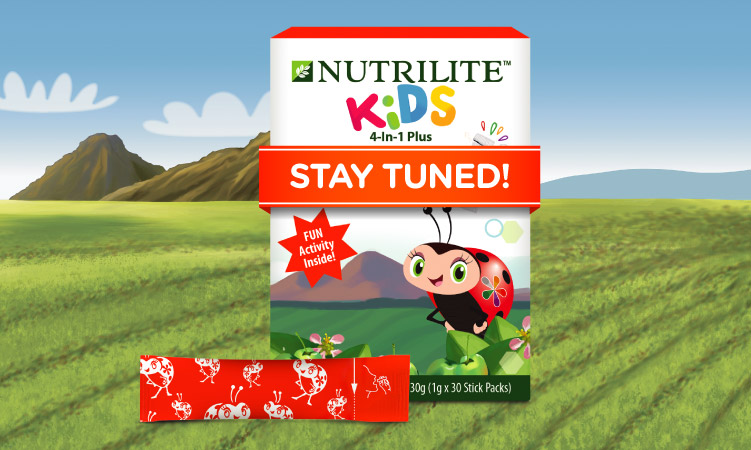 Strengthen your child's immunity against germs, viruses, and bacteria with the Nutrilite Kids 4-In-1 Plus. Each sachet is brimming with the goodness of vitamin C, vitamin D3, zinc, and probiotic with 1 billion CFUs (colony-forming units). NOTE: Stay tuned for more info and the launch of this supplement.