It is every woman's dream to have firm, elastic skin that makes them look younger than they truly are. In fact, this is not impossible to achieve today. You too can turn back the clock on your skin with some lifestyle adjustments and the right skincare products.

Firstly, what are the signs of ageing skin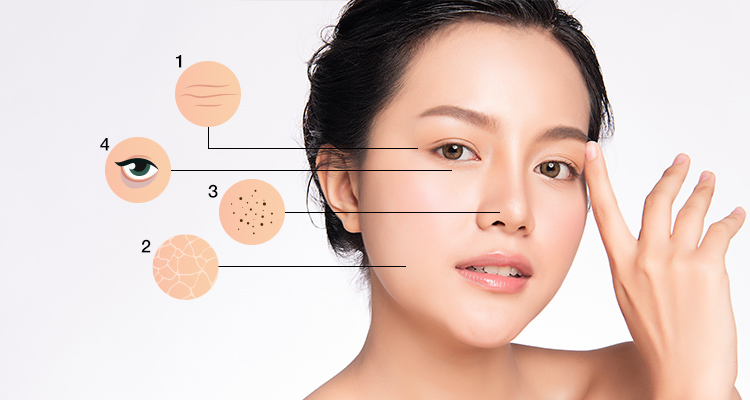 1. Wrinkles and fine lines
These usually start around the eyes and mouth. If left untreated, they become more apparent.

2. Dry skin
As we age, the production of collagen slows down, causing the skin to become dry. The dryness is what causes sagging, fine lines and uneven skin tone.

3. Freckles and blackheads
Dry skin also causes freckles and blackheads. The best way to avoid this is by keeping the skin moisturised.

4. Eye bags and dark circles
Lack of sleep and sleeping late can cause dark circles.
What contributes to premature skin ageing?

> Not using skincare products with UV protection
Exposure to UV rays from the sun causes dry skin and free radical damage, both of which lead to other issues such as blackheads, fine lines and wrinkles.

> Using unsuitable skincare products
Every person's skin is different. Some have oily skin, some dry and some have a combination of both. It is important to choose the right product for your skin type as each product will have a unique formula to suit a particular skin type.

> Bad eating habits
Not eating enough fruits and vegetables can cause a lack of vitamins and nutrients in our body, which can impact the skin.

> Sleeping late
Sleeping late causes wrinkles, dark circles and other skin issues.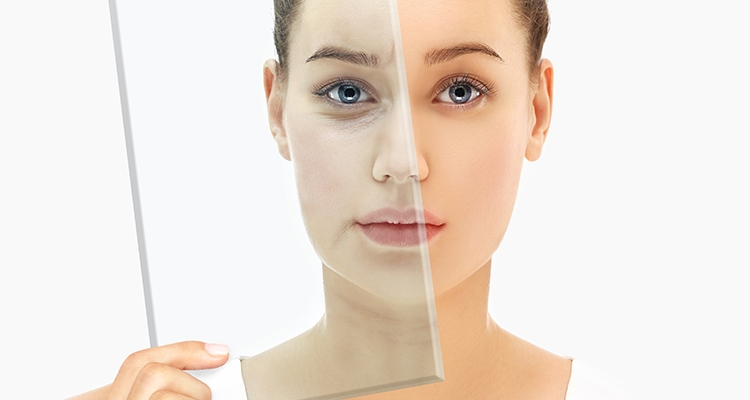 4 EASY WAYS TO DELAY THE AGEING PROCESS
These easy steps will help you maintain skin elasticity and firmness, making you look younger than you are!
1. Use a complete skincare set
Each product in a skincare set is formulated to serve its own function:
Cleanser – to remove dirt from the skin's surface and deeper
Toner – to help shrink pores after the skin has been cleansed
Eye cream – to refresh the eye area as well as reduce wrinkles and fine lines around the eyes
Moisturiser – to hydrate and prevent dry skin
Lotion or sunscreen – to protect the skin from damage caused by UV rays from sunlight. Without this protective layer, you may end up with freckles as a result of the increased production of melanocytes.
2. EAT HEALTHY
Besides skincare, eating habits are also important as the skin needs vitamins such as Vitamin C,E,D as well as antioxidants to stay healthy.

3. PRACTISE A HEALTHY LIFESTYLE
Consistent exercise and adequate sleep is important to keep the mind and body healthy.

4. REDUCE STRESS
Participate in activities that you enjoy such as sports, shopping, and reading to destress.