Diamond Kristany Ubud & Kadmil Gungat
PENAMPANG | ALAUYAH MOHD ALI & NAZMI OSMAN
Decide To Be Great Today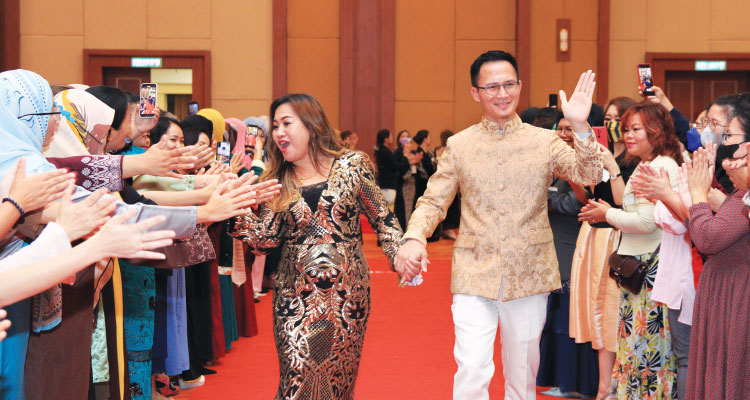 First and foremost, we are very grateful to God for having met our upline sponsors Founders Executive Diamond Alauyah Mohd Ali & Nazmi Osman. We were also guided and motivated by Founders Double Diamond Shahrul Fahmee Abdullah & Mazliatul Mokhtar, as well as mentored by Triple Diamond Abdullah & Mariam.
"We don't have to be great in order to start, but we can start being great!"
In August 2017, I attended a cooking programme in Kota Kinabalu that included a knowledge sharing session about Nutrilite supplements. From then on, I became more health conscious, which led to me and my family consuming Nutrilite supplements.
That's when I started to realise the potential of the Amway business. Hence, I studied the Amway Sales & Marketing plan in detail and began sharing this amazing opportunity with others.
In the early days, we faced many challenges as both of us were still working full time jobs. I was also studying part-time at a local university, and needed to split my time to manage my children and household. It was difficult as my partner wasn't so keen about Amway at that time.
Even though it was tiring and challenging, I held on to my mentor's message, "Challenge is like the wind. Success is like a kite. The stronger the wind blows, the higher the kite flies." In April 2021, I decided to quit my job to fully concentrate on our Amway business.
I enjoyed numerous rewards after joining Amway, including huge bonuses. My husband and I also managed to buy a new car, and we travelled to Langkawi, Sydney, Alaska, Istanbul, and Santorini.
Apart from enjoying the freedom of time, I've become a more confident and positive person. I'm happy that I can help others improve their standard of living by sharing the opportunities that Amway offers. I am very grateful for the support from all my family members.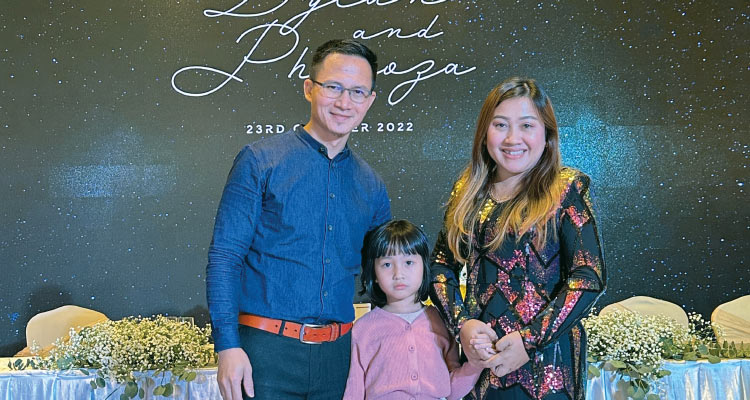 I have no special techniques when it comes to running our Amway business, I merely practice the basics. I also keep my upline's advice close to heart: "In order to succeed and sustain in this business, you must always have a positive attitude, be enthusiastic, diligent, maintain your focus, be patient and persevere when faced with challenges."
Lastly, I will continue to help more people to succeed and enjoy a better life. We don't have to be great in order to start, but we can start being great! See you at the top!